Over a dozen religious leaders from Buddhist, Hindu, Sikh, Muslim, Jewish, Greek Orthodox, and Protestant traditions will join Pope Francis in an interfaith meeting on Friday at the September 11 Memorial and Museum to offer prayers together in what is being called "a journey of faith through the heart of New York."
"Pope Francis sends a significant message by sharing this service with minority communities, such as Sikh Americans, that have been the target of post-9/11 racial violence," Dr. Gunisha Kaur, a Sikh-American leader and anesthesiologist who will take part in the multi-religious gathering, told NBC News. "Being on stage alongside such an incredible individual gives us an opportunity to demonstrate that we all belong to the same collective family and that we have many shared experiences that unite us. As a Sikh, New Yorker, and physician specializing in global health work, this message is powerful."
RELATED: Chinese-American Catholic Church Closures Overshadow Pope's New York Visit
Among the leaders who will offer prayers to honor the victims of September 11, 2001 are Dr. Satpal Singh, a survivor of 1984 religious anti-Sikh violence in India and professor at CUNY Buffalo School of Medicine; Yasuko Niwano of Rissho Kosei-kai Buddhist Center of New York; Dr. Uma Mysorekar, President of the Hindu Temple Society of North America; Bhante Hennbunne Konda, a Sri Lankan Buddhist Monk; and Imam Khalid Latif, Executive Director of the Islamic Center and Chaplain to Muslim students at New York University.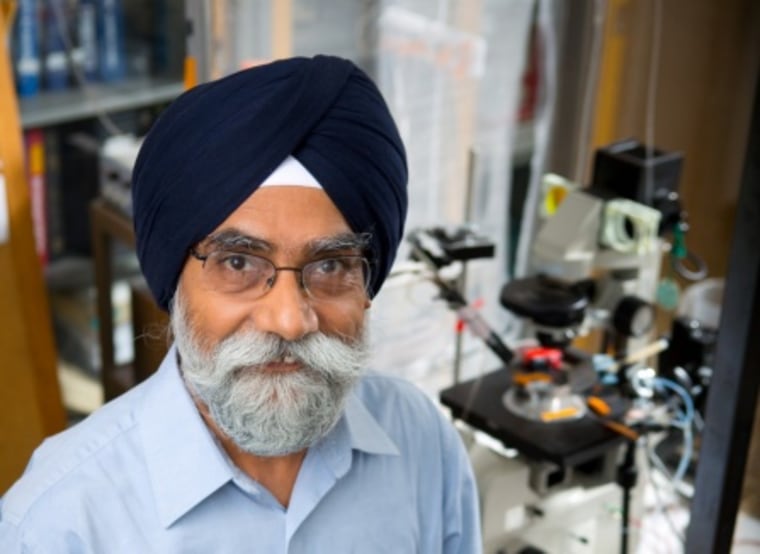 "It is incredibly meaningful for the Sikh community to be on stage with Pope Francis," Singh told NBC News. "He is a religious leader we admire for his commitment to faith, justice, and service. It is significant for all Americans that this multifaith event will happen at the 9/11 Memorial because it shows that faith, love, and community will always prevail over hatred."
SOCIAL