With the end of one year, and the beginning of another, comes the annual Japanese-American mochitsuki - or mochi-making - tradition.
The small, pounded rice cakes -- eaten as a sweet dessert and enjoyed as a way to preserve rice through the year -- are easy for most urbanites in Japan to find at their corner mochi shop. But for many Japanese Americans, making mochi the old fashioned way offers a chance to connect with their heritage, teach their children about cultural traditions, and make enough mochi to last the year.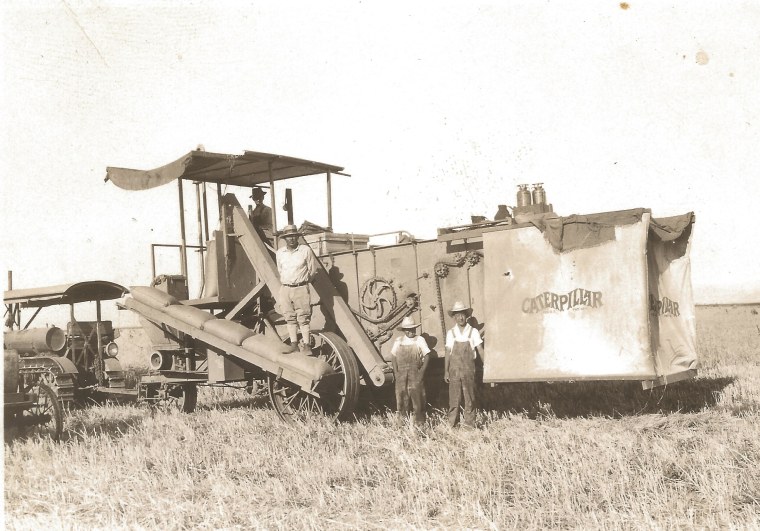 For years, Koda Farms, the oldest family-owned and operated rice farm and mill in California, established in 1928, has given members of their community the gift of mochi. But on this New Years, they also gave families the opportunity to reconnect with their roots, hosting a community mochitsuki on their farm in Dos Palos, California.
"During the 1950's to 1970's, we made large quantities of mochi every December," explained Robin Koda, "But it was private, and largely done for the purpose to be gifted to our wholesalers and customers."
After local arsonists burned down the warehouse housing all the mochi-making equipment, "We just made mochi on a tiny scale for our own personal use – the most critical applications being for the symbolic kagami mochi offering and New Year's soup, ozoni," said Koda.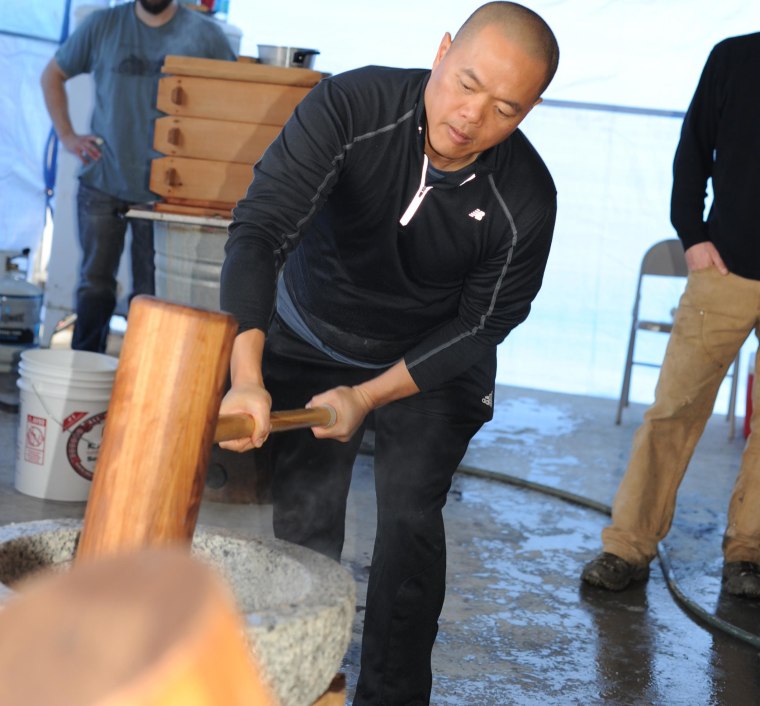 Since the 1990's, the Koda family has been attending the mochitsuki at TK Farms Nursery in San Martin, California, but at the end of 2014, they relocated the entire event to their farm. Friends, family, and members of the Japanese-American farming community came from around the state to take part.
Each family brought a bucket of washed and soaked short grain sweet rice (Sho-Chiku-Bai®, also called sticky rice), and everyone worked together to make each family's mochi, batch by batch. The rice was first drained and then steamed in large seiro (wooden steaming trays). The steamed rice was dumped into a giant usu (mortar), and then poked with long sticks to begin breaking down the whole kernels.
Two people then took turns rhythmically pounding the mochi with enormous kine (mallets) while a third person nimbly reached in between the crashing mallets to flip the mochi dough until it reached a smooth consistency. Finally, the mochi dough was moved to tables where everyone helped to form the dough into small round patties or cakes.
"It's a potluck affair," said Koda, "and freshly made mochi is also consumed with different condiments and dressings." Those include fresh daikon with soy sauce and lemon, azuki paste for stuffing fresh manju, oshiruko (azuki bean soup), and an uncommon Japanese green kinako (roasted soybean powder) called uguisu kinako.
The day's work produces thousands of mochi, arming each family for their Oshougatsu or New Year celebrations.