After winning the Democratic U.S. Senate primary in Illinois, Rep. Tammy Duckworth (D-IL) will be the Democratic candidate facing Republican incumbent Sen. Mark Kirk (R-IL) in November.
RELATED: On the Rise: Local Democratic AAPI Candidates to Watch in 2016
"Tonight, we sent a message that a positive campaign that is focused on solutions for working families and the challenges they face can still be successful," Duckworth said in her primary night remarks. "We sent a message that standing firmly by the values we hold dear — respect, compassion, and tolerance — resonates more deeply than attack ads and negative soundbites. And we sent a message that our grassroots army, filling field offices and labor halls all across this great state, will not let big-money outside groups stop us from winning back this Senate seat."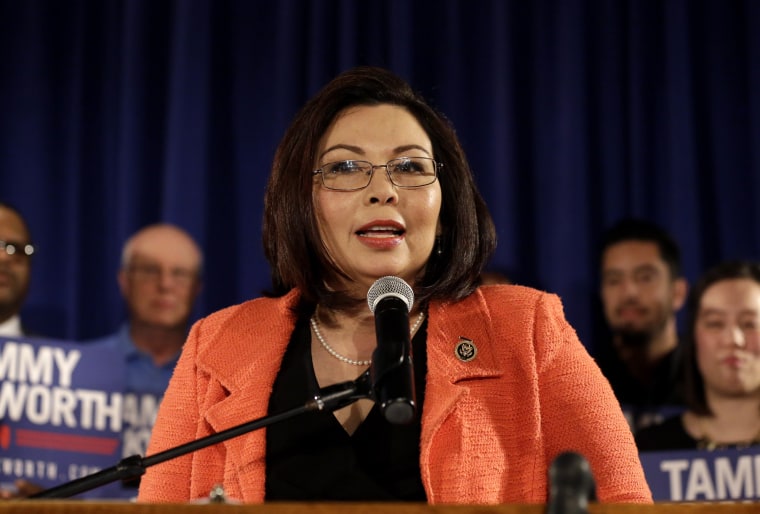 According to Chicago Tribune, Illinois has voted Democratic in the last six presidential elections, which will help Duckworth, although Kirk has access to more super PAC money.
RELATED: GOP Tweet Accuses Amputee of 'Not Standing Up' for Vets
Contrasting her positions with those of Kirk, Duckworth spoke about how her experiences guide her outlook. "I will be a Senator who's guided by policies that ensure that 'all boats rise' rather than only benefiting those who are already doing well," Duckworth said. "Because, you see, we Americans are in this together — and we will not leave other Americans behind. I'm alive today because, at my weakest moment, a handful of great Americans refused to leave me on the battlefield. Their selfless and heroic actions that day reflect our highest ideals as a nation."
Follow NBC Asian America on Facebook, Twitter, Instagram, and Tumblr.