The teenager who beat Sikh American Inderjit Singh Mukker in a Chicago suburb last September has been sentenced to 200 hours of community service over a two-year probation, according to the Chicago Tribune. He must also pay restitution for Mukker's medical bills not covered by insurance — estimated at $4,870 — and also attend high school every day, as well as counseling for anger management, cultural awareness, and substance abuse.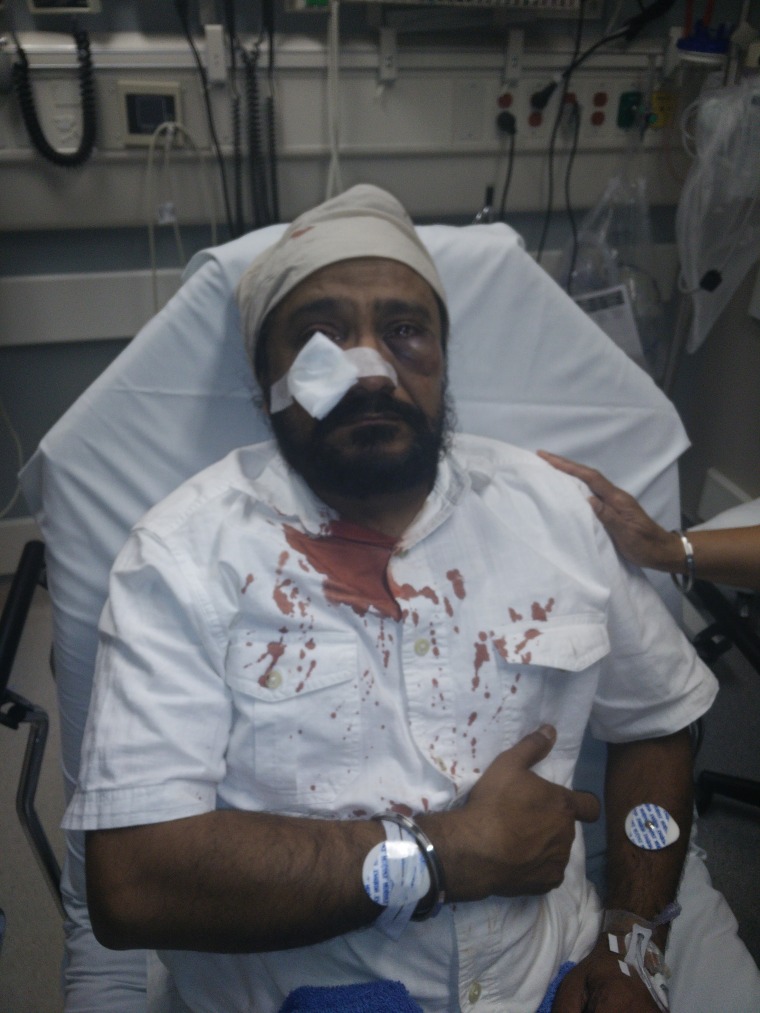 "Since Mr. Mukker was viciously assaulted last September, we have seen a meteoric rise in hate crimes against Sikh Americans as xenophobic political speech has increased," Harsimran Kaur, legal director of The Sikh Coalition, told NBC News. "Charging the assailant with a hate crime is an important step towards addressing the broader epidemic. We hope that the 200 hours of community service are spent with the Sikh American community in an effort to further educate."
In September, Kaur told NBC News that Mukker, a U.S. citizen and father of two, was in one of two left-turn lanes when the driver of the car next to him started yelling obscenities and racial slurs, including "Bin Laden" and "terrorist."
After the light changed, Mukker pulled over to let the other car pass, but instead, the other driver stopped in front of him, came out, and began repeatedly punching Mukker in the face through the open car window until Mukker lost consciousness for 10 or 15 minutes.
RELATED: Chicago-Area Assault On Sikh American Treated As Possible Hate Crime
The teenager, who was 17 when the crime was committed, was initially charged with five counts of felony aggravated battery. However, after the intervention of civil rights advocates, the charges were quickly amended to include one count of hate crime. The juvenile pled guilty to a hate crime in December.
"The importance of a hate crime charge was never about endorsing a harsher penalty for the assailant, but rather ensuring that our government agencies and the American public acknowledge the problem," Kaur said. "Mr. Mukker's case is unfortunately not unique and we must continue to do more to combat this problem together as a nation."
Follow NBC Asian America on Facebook, Twitter, Instagram, and Tumblr.