A controversial Texas Senate bill will change its proposed policy to remove a stipulation that would ban all Chinese citizens from buying homes in the state, its author said.
Republican state Sen. Lois Kolkhorst, who authored Senate Bill 147, is changing course after having heard concerns about her original legislation. Major changes would ensure the property prohibitions in the bill applied only to foreign governments — not individuals seeking to buy homes, she said. 
"I have listened to concerns and because of that, the committee substitute will make it crystal clear that dual citizens and legal permanent residents are able to purchase property," she said in a news release. "In fact, anyone fleeing these authoritarian regimes will be able to purchase a home."
SB 147, introduced in December, gained support among Republicans like Gov. Greg Abbott for proposing a ban on property ownership by any citizen of North Korea, Iran, Russia or China. In its original form, the bill included houses and residences. 
"The following may not purchase or otherwise acquire title to real property in this state … an individual who is a citizen of China, Iran, North Korea, or Russia," the bill currently reads. 
But, walking back the wording, Kolkhorst said that will no longer be the case. She plans to introduce a variety of changes when the bill reaches committee Thursday, she said in her statement.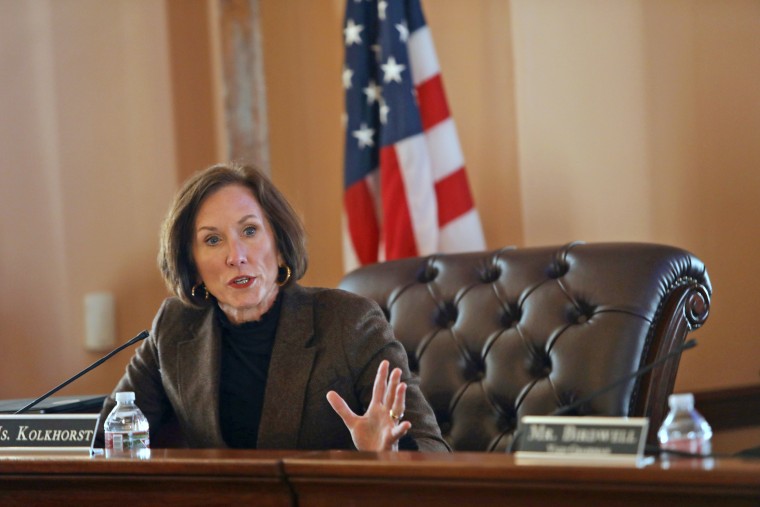 The changes will denote that the bill wouldn't apply to the purchase of homestead residences and that dual citizens and permanent residents would be completely exempt. "The goal of this bill is to legislate common sense safeguards against Russian, North Korean, Chinese, and Iranian authoritarian regimes," she said. "It will not apply to those fleeing the tyranny of those governments who seek freedom in Texas. The committee substitute makes important clarifications, so the law targets agents of these adversarial regimes while not harming innocent Texans in pursuit of the American dream."
In response to a request for additional comment, a representative for Kolkhorst directed NBC News to the coming public committee hearing. 
In the last month, a movement of Asian Americans in Texas has been dedicated to removing SB 147, which many fear could threaten their futures in the state. Some compared the bill to anti-Asian legislation like the Chinese Exclusion Act and alien land laws of the 19th and 20th centuries.
"If we're here legally, why do we have to get excluded?" Chinese Texan and activist Ling Luo asked in February. "You're targeting people without citizenship, but how do you tell who is a citizen? Will we have to hold our passports every day in our handbag?"
Luo led hundreds of people as they marched through major cities in Texas, demanding their voices be heard before the bill reached Abbott's desk. In its current form, Rice University political science professor Mark Jones said, it's unconstitutional. 
"They didn't take into account that you have a nontrivial number of legal permanent residents and citizens who also have passports from these countries," he said last month. "They also didn't fully take into account the impact that it might have on residential housing or commercial properties."