Texas Rep. Gene Wu didn't plan to speak last Wednesday when the Texas House debated a bill to end "sanctuary cities" in his state. But then some of his more senior colleagues took to the podium, and what they said hit home, Wu said.
"What really got to me and what really hit me hard was how this would affect my own community and the communities I represent," Wu, whose diverse Houston district is home to immigrants from many countries, including some in Latin America, told NBC News.
The legislation, known as Senate Bill 4 (SB4), requires Texas law enforcement officials to assist federal agents in enforcing immigration laws or face penalties. That includes asking the immigration status of those they arrest or lawfully detain, sharing that information with federal authorities, and allowing federal agents to enter jails to enforce immigration laws.
In certain circumstances, SB4 also permits Texas officers to inquire about the nationality or immigration status of crime victims and witnesses.
RELATED: Texas Bill to Ban 'Sanctuary Cities' Heads to Governor's Desk
As 39-year-old Wu, a Democrat, prepared to address the state House that late morning, he thought about his two young boys and his family, he said. Also weighing on his mind, Wu said, was how the bill would harm the very people he represents.
In a video that has since gone viral, a visibly upset Wu rests his hands on the lectern and adjusts the microphone before speaking.
"This topic is painful for me because I am an immigrant," Wu, who came to the United States from China with his family when he was 4 or 5, said in the video.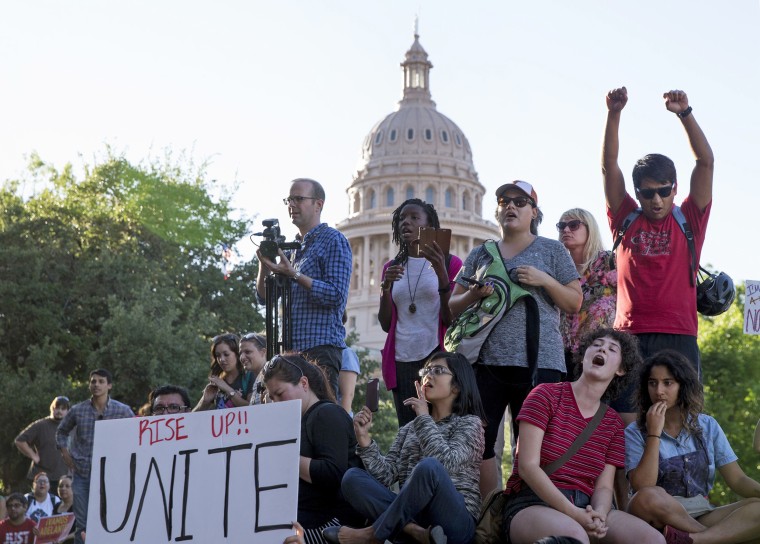 "My parents are immigrants," he continued, choking back tears. "I represent a district filled with immigrants. Some are here as refugees, some are here as citizens, some are here without papers. But they're all my people."
Wu said he hadn't expected to get so emotional.
"I think I just spoke what was on my mind and what was in my heart," he said.
Following the debate, which lasted more than 16 hours, SB4 made it through the state House last Thursday by a 94-53 vote. It had already passed the state Senate in February. Texas Gov. Greg Abbott, a Republican, signaled his intent this week to sign the bill when it crosses his desk.
Texas would become the first state to ban sanctuary cities under the Trump administration when the bill takes effect on Sept. 1.
While supporters champion SB4 as a measure to keep Texans safe from crime and deter illegal immigration, critics say it criminalizes immigrants and will breed fear and mistrust of law enforcement in the communities they police.
A group of Texas police chiefs wrote in a letter published in The Dallas Morning News last week that SB4 will "foster the belief that people cannot seek assistance from police for fear of being subjected to an immigration status investigation."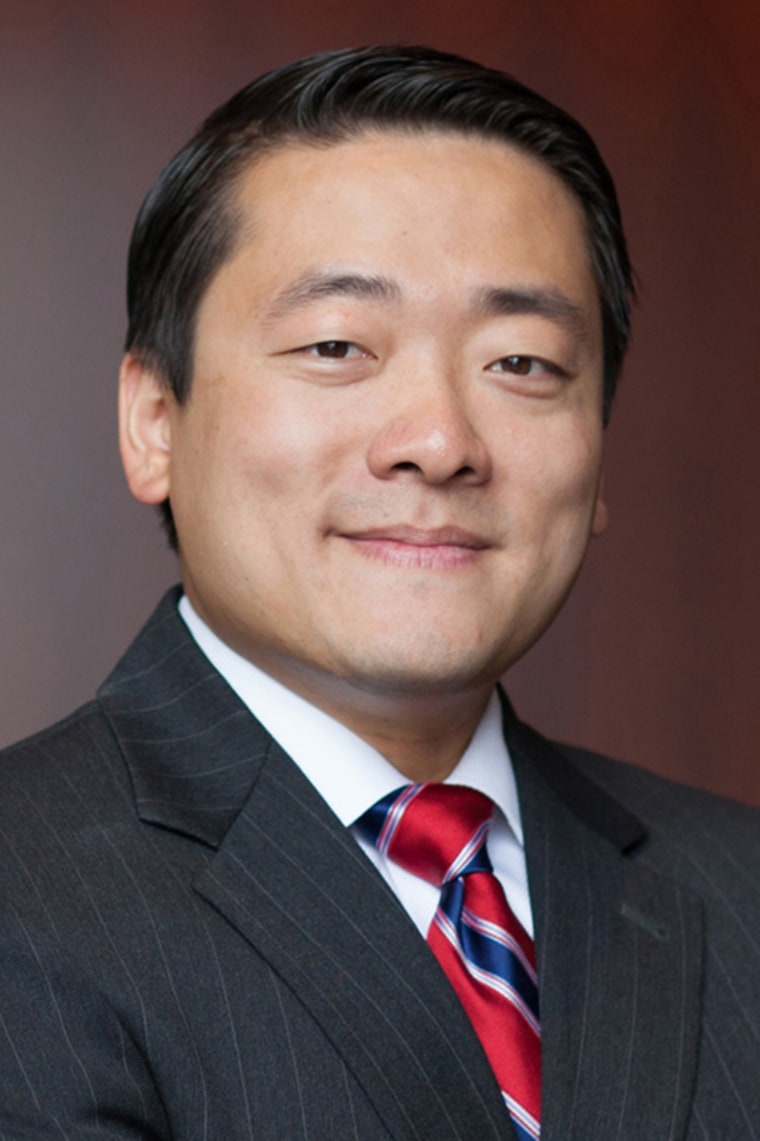 Wu said he believes the bill will end up targeting minorities, Asians, and Latinos.
"What does an undocumented immigrant look like?" he said. "This is the conundrum that this bill has created."
During the SB4 debate, Wu also brought up the Chinese Exclusion Act and the U.S. incarceration of people of Japanese ancestry during World War II, saying those laws were "created out of hatred and misunderstanding."
The Chinese Exclusion Act, in effect from 1882 to 1943, was the first major federal law to restrict immigration of an ethnic group. An executive order signed by President Franklin D. Roosevelt in 1942 sent some 122,000 people of Japanese ancestry, nearly 70,000 of them American citizens, into incarceration camps in the name of national security.
"This bill, this type of action, is particularly painful because it brings up all those memories," Wu said in the legislative chambers as he sobbed.
Wu said he has no doubt that Abbott will sign SB4, adding that their only recourse now will be to fight it in court.
Wu, who took office in 2013, said he's surprised by all the attention the clip of him speaking has received. Many people in his district have sent messages on Twitter and Facebook, telling Wu they are proud of him, he said.
"One of the reasons why the video has gone so viral is I don't think people expect an Asian American to be standing up for this," Wu said. "I think a lot of people perceive the immigration issue as a Hispanic issue."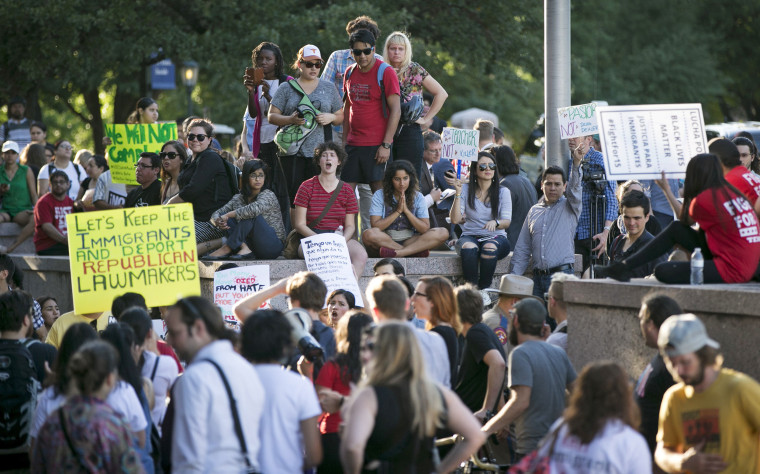 Roughly 1 out of every 7 Asians in the U.S. are undocumented, according to AAPI Data, a fact that Wu also underscored.
Wu added that he's enheartened by the video's positive reception.
"I'm really hoping that nationally and internationally, people are seeing or maybe their speaking out about how this nation and other nations are treating immigrants and treating refugees," Wu said. "And they're finally seeing that it's not right."
Follow NBC Asian America on Facebook, Twitter, Instagram and Tumblr.