Whether she's marching in a rally for immigrants' rights or spinning tracks after hours as a DJ, Thanu Yakupitiyage is challenging geopolitical and sonic borders.
Born in Sri Lanka to Sinhalese Sri Lankan parents (her father is a professor, her mother is a teacher), and raised in Sri Lanka and Thailand, Yakupitiyage moved to the U.S. at 18 to study at Hampshire College in Massachusetts, a liberal arts college that gave students the freedom to craft and curate their own majors. "One of the first classes I took at Hampshire was a critical pop culture writing class and that kind of cemented my interest in critical media studies. I was also interested in people-driven media," Yakupitiyage told NBC News, adding that she also balanced those studies with areas that had an international focus.
"I think I was just trying to do something 'global,' given my own experience of having lived in several parts of the world, and didn't exactly know what I wanted to do, per se," she said. "I started to connect the dots between colonialism, imperialism, and racism and started to understand my own [position] within greater systems."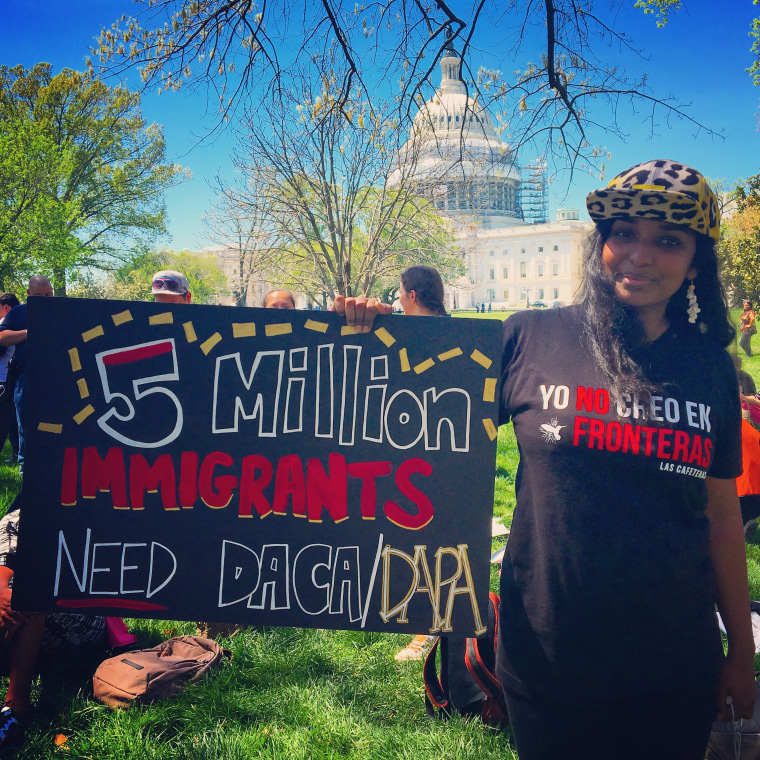 Growing up, Yakupitiyage, who currently serves as the senior communications manager at the New York Immigration Coalition, said she always hoped "to do something meaningful," and explored passions including writing and music. "I've always loved music and I was exposed to a pretty eclectic range," she said. "My father introduced me to Bob Marley & the Wailers early on and I would listen to his old funk and rock CDs from James Brown, to Jimi Hendrix, and Little Richard. But I was a '90s and early '00s kid so I was all about TLC, Aaliyah, Missy Elliot, Brandy, and Janet Jackson. I listened to a lot of hip-hop, R&B, and pop. And of course you couldn't be in the global south and not know Michael Jackson."
RELATED: Tanwi Nandini Islam Is Crafting 'Bright Lines' and 'Beautifully Universal' Scents
In college, Yakupitiyage said she also found a passion for activism on immigration and other social justice issues. "The experience of being one of few people of color at a wealthy, private New England liberal arts school certainly got me thinking a lot. So that, along with really understanding the deep impact of colonialism and racism for the first time (ironically in the United States when I had just come from Asia) and learning how to organize with fellow students of color, cemented my life as an organizer," she said.
Yakupitiyage added that her Sri Lankan cultural identity and the history of the country influenced her path. "The realities of war in my home country also sparked my interest in social justice," she said.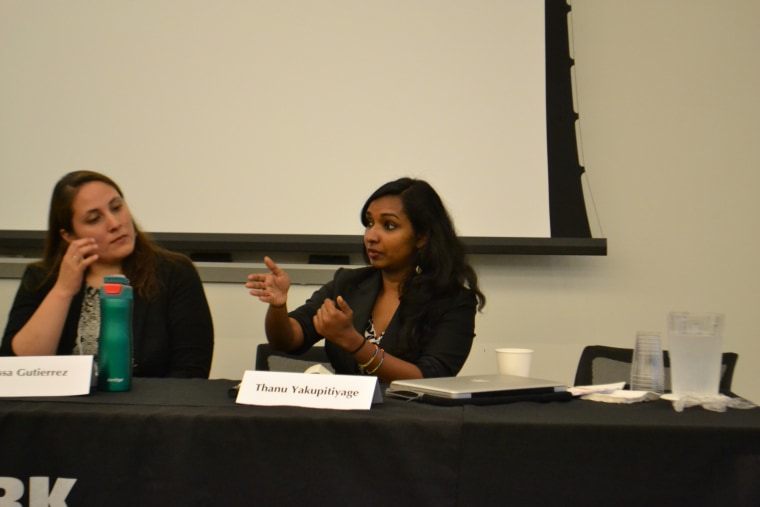 After college, like many of her fellow graduates, Yakupitiyage moved to New York City. In addition to doing research on post-September 11 immigration as a research intern for Race Forward, she worked in a Sri Lankan restaurant with undocumented Sri Lankans. Meanwhile, she, herself, was struggling to remain in the U.S.
Her experiences led her back to Massachusetts where she enrolled at the University of Massachusetts at Amherst to pursue a master's degree in communications.
"I feel a deep commitment to supporting immigrants, including the undocumented community, who have not had the privilege of access, and some who face the additional barriers of language access and much more," Yakupitiyage said. "My identity as a migrant and as someone who has lived needing visas stamped in my passport to traverse multiple borders to see and be with my family, get an education, live where I want to live, and more has impacted my desire to work on these issues."
Yakupitiyage returned to New York City after graduation, where she joined the New York Immigration Coalition, a coalition of over 200 member organizations that advocates for immigrants and fair and just immigration policies.
"The most important thing to do is to ensure that affected immigrants' voices are at the forefront and center of the conversation."
"As the city with the largest number of immigrant communities, we have a critical voice in the national immigration debate," she said, noting the city is home to 3 million foreign-born immigrants and their U.S.-born children, as well as half a million of the nation's 11 million undocumented immigrants. "Our communities need a radical shift in immigration policy, because the current system is outdated and is not working."
For her work, Yakupitiyage said she often meets and works with immigrant community groups on various campaigns in Albany or Washington, D.C. to call for changes to unjust immigration policies; but at her core, she says she views her role as a storyteller.
"One of the key ways that we can shift public opinion about immigration and immigrants is by telling the real stories of our communities. I see my role as a political organizer that uses media/communications as a medium," she said.
RELATED: From Red Carpets to Banana Peels, Rebecca Louie Is Paving Her Own Path
Yakupitiyage adds that having New York as a home base has also been pivotal to another part of her life: the work of her alter ego, DJ Ushka, who made her debut in 2013 with the release of her mixtape "Foreign Brown."
"In a place like New York, you can walk down a street and hear Dominican Dembow, Ghanaian Azonto, Bollywood music, hip-hop, Soca. You walk into a bodega and Arabic music is playing. That's why I live here, that's what feels like home to me," she said. "Deejaying for me is about curating a soundscape for 'outsiders' to feel at home. It's about mashing up the global and the local, it's about resistance, it's about telling migration stories through musical genre blending."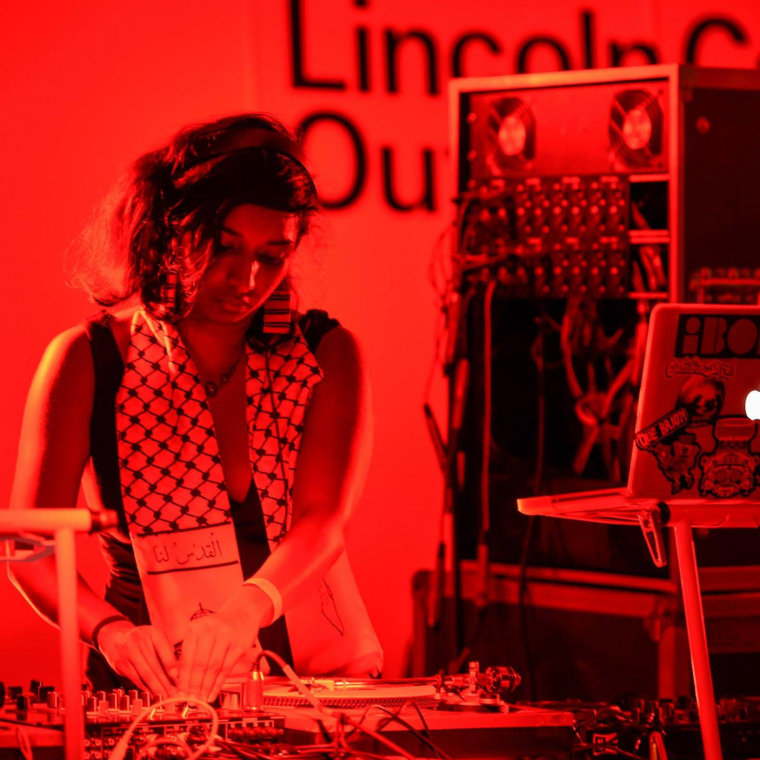 From her advocacy work, she's learned that "change is slow, but inevitable," and that "the most important thing to do is to ensure that affected immigrants' voices are at the forefront and center of the conversation." Meanwhile, making the leap to deejaying as Ushka has taught her to be "confident and to not care what people think," and to "create different kinds of community in non-traditional ways."
Yakupitiyage says that balancing her two passions – advancing immigrant rights and deejaying – hasn't felt like a struggle, primarily because she views them as linked, despite their differences.
"Ultimately, both my passions are forms of community organizing — they are just expressed in different ways," she said.
Follow NBC Asian America on Facebook, Twitter, Instagram, and Tumblr.