It's been 131 years since Sir Arthur Conan Doyle first introduced readers to his mercurial fictional detective Sherlock Holmes with his serialized novel "A Study in Scarlet." Since then, Holmes and his trusted friend and assistant John Watson have spawned countless movies, sequels, and adaptations, along with a strong fan base around the world.
As those fans get ready to celebrate Sherlock Holmes' birthday on Jan. 6, modern day mystery writers continue to be inspired by the character, the legendary detective and his tactics in new ways.
"When I was about 11, I don't remember who first gave me the book, but when I finished I went to the library and started checking them all out," novelist Joe Ide said. He recalled frequently heading to the main Los Angeles Public Library branch in the early 1970s to repeatedly borrow the books. "I was a small kid in a big neighborhood. He was a misfit, he was an oddball, but he had an identity and that I didn't have."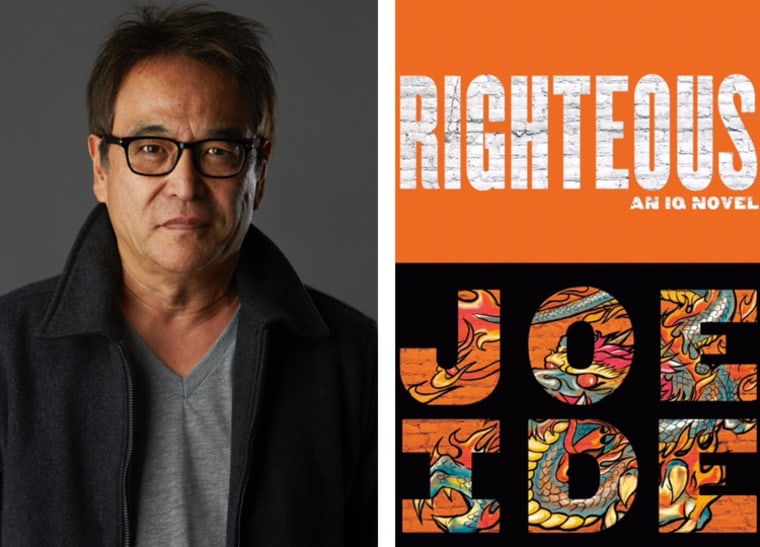 Ide is now one of the novelists who still looks at Holmes as an inspiration. "He's a part of me now," he said of Holmes, adding that many reviewers and interviewers have asked him about the influence Sherlock Holmes has had on his work. "I wrote what I wrote, I wasn't thinking about Sherlock Holmes directly while writing," Ide said.
I was a small kid in a big neighborhood. He was a misfit, he was an oddball, but he had an identity and that I didn't have.
Ide's latest novel "Righteous" features the quietly brilliant investigator Isaiah Quintabe (who is known to most as I.Q.), a young African-American man navigating life in East Long Beach, California. His trusted confidant is his friend Dodson.
"Most people wouldn't notice him. He's very low-key, he's very reticent," Ide said of his main character. In "Righteous," which was released in October, Isaiah is on a mission to find out who killed his brother Marcus — while also coming to terms with the fact that Marcus may not have been what he seemed.
Growing up in Qingdao, China, romance novelist Sherry Thomas was also introduced to Sherlock Holmes at an early age. "I was no more than 10," Thomas said over email. "That was long enough ago that I can't remember which came first into my life, the translated editions of the original stories or the British television series starring Jeremy Brett, whose face is still the one that comes to mind when I picture the classic Arthur Conan Doyle character."
The brilliance of the character also immediately made an impression. "I remember marveling that anyone could be that smart, that completely self-assured," she said. "And of course, to a girl from a completely different background, Victorian London was also exotic and interesting in and of itself."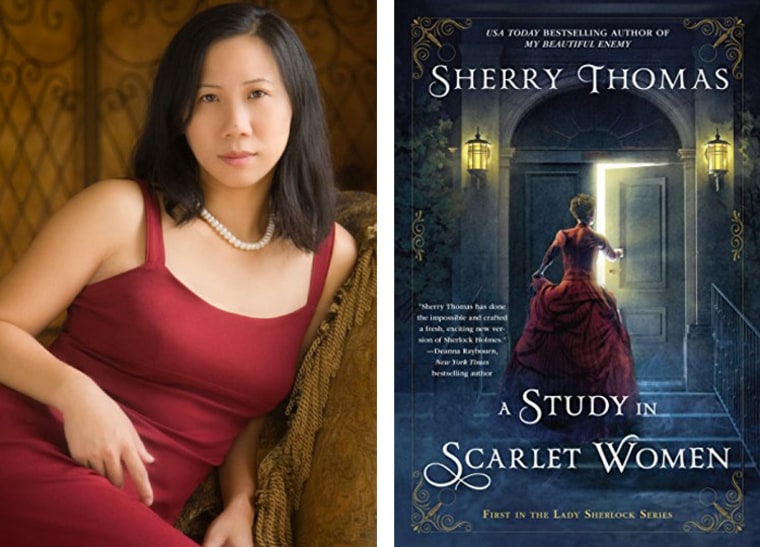 That fascination along with the popularity of the BBC's modern day "Sherlock" prompted Thomas to create her own interpretation of the character. Her 2016 book "A Study in Scarlet Women" introduced readers to Charlotte Holmes, a clever young woman of gentle birth who has to fend for herself after becoming engulfed in scandal. A second novel titled "A Conspiracy in Belgravia" was released last fall.
"I enjoy gender-bending. Done well, gender-bending can give familiar characters a completely different dynamic," noted Thomas. While the CBS show "Elementary" recast Watson as a woman (played by Lucy Liu). "I was somewhat shocked that Sherlock as a woman hadn't been done yet, or hadn't been done enough for me to know about it."
He is his own hero, and I think everybody would like to be his own hero.
The rigid gender roles of Victorian London also allowed Thomas to explore what would have happened to women who had been born with Holmes' talents but had no way to display them openly. "A Sherlock Holmes has the luxury of not thinking about such rules. After all, they don't interfere in his life," Thomas observed. "Charlotte Holmes has no choice but to deal with them—and how she deals with them would define the paths of her life."
Ultimately, both Thomas and Ide think it is unsurprising that a character that was first created in 1887 in Victorian London still strikes a chord with readers. "When he met bad guys, he would beat them with just his brain," Ide noted. "He is his own hero, and I think everybody would like to be his own hero."
Follow NBC Asian America on Facebook, Twitter, Instagram, and Tumblr.