BANGKOK, Thailand — For 24-year-old Pa Kou Vang, home is a shared room in the heaving alleys of Bangkok where she shields herself with silence so locals don't hear her accent and call the police.
Selling fried chicken on the streets for about $4 a day, she does her best to care for and protect her 5-year-old daughter.
A Hmong immigrant from Laos, Vang learned to hide from vengeful authorities as a child, because decades ago her ancestors were armed by the US to fight against communists during the Vietnam War.
Since the war ended, the US had resettled more than 253,000 persecuted Hmong refugees like Vang, who typically sought asylum through camps set up in Thailand. Some Laotian authorities persist at seeing Hmong as conspirators for the US, harassing and tormenting them.
"The Lao government continues to view the Hmong with suspicion and in some cases outright hostility, and are inclined to believe the worst about them," Deputy Director Phil Robertson for Human Rights Watch in Bangkok wrote in an email.
Representatives of the Laotian government did not respond to GlobalPost's requests for comment.
"They kept telling me I was a spy for the US, but I wasn't"
In 2009, the Thai government stopped hosting the refugees in an effort to improve diplomatic relations with Laos. Authorities destroyed the remaining camps and deported about 4,500 Hmong, including Vang and her 1-month-old daughter.
Vang is among the thousands of forgotten Lao Hmong who have lived in this grim limbo since, either ducking attention in their homeland because of the danger there, or living in the shadows in Thailand, in fear of deportation.
When she was deported from Thailand in 2009, Vang was already an experienced migrant.
She first fled Laos around 2005, as a pre-adolescent with her adoptive mother after her father died from illness. She was arrested soon after and returned with 26 other children. Upon crossing the border, Laotian police singled her out, she said, because she shared the surname of a general who commanded the secret Hmong army in the 70s. She says she was nearly interrogated to death.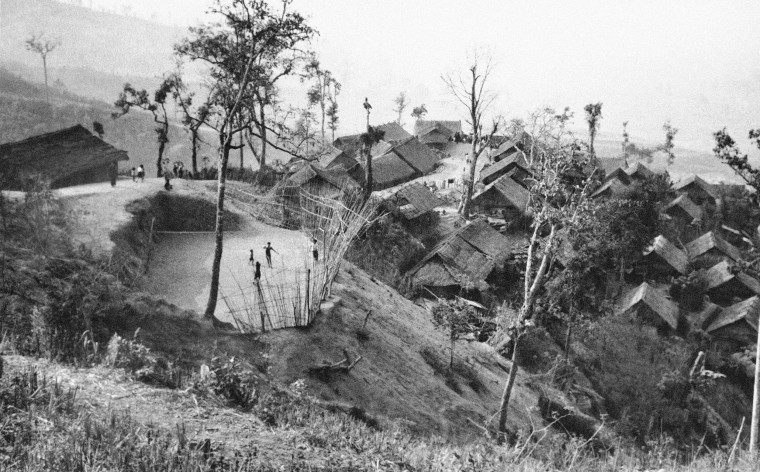 "They kept telling me I was a spy for the US, but I wasn't," said Vang in broken Thai. Crying, she recounted waking up naked in an isolated room after being starved and beaten for several days. "I was sure they were going to kill me."
After about two months of incarceration she and the other children were released. Vang had lost contact with her mom, so in fear of the Laotian police she made another dash across the Mekong River to Thailand, where she remains today, scraping by, worried her daughter will not be able to go to school.
A refugee director at the US Department of State says there are two avenues into the country for people like Vang. One is to trudge to America on her own and apply for asylum once she's there. The other would be to acquire a reference from the United Nations High Commission of Refugees (UNHCR) based in Bangkok. However, that's the same agency that Vang says has ignored her case and many others' since the 2009 deportations.
"I cannot go back to Laos. They will jail me again"
Between January of 2010 and July of 2012, the US had only granted Laotians asylum in 77 cases, a total of 268 people. The country has not taken another Laotian Hmong case since then.
"What's happened in the last couple years is that the UNHCR has not referred any cases," said US State Department Deputy Director of Refugee Admissions Kelly Gauger.
But human rights lawyers in Bangkok say cases like Vang's continue to accumulate, on top of an emerging list of Vietnamese Hmong ones, and they are all being dismissed. They claim that the UNHCR since the 2009 cutoff has enabled Thailand to be selective about who can stay in the country by denying Hmong requests while accommodating others'.
The UNHCR, however, denies those claims.
"There is no formal agreement (with the Thai government), but in recent years newly-arriving Lao Hmong have not approached UNHCR's office in Bangkok to seek asylum," spokeswoman Vivian Tan wrote in an email.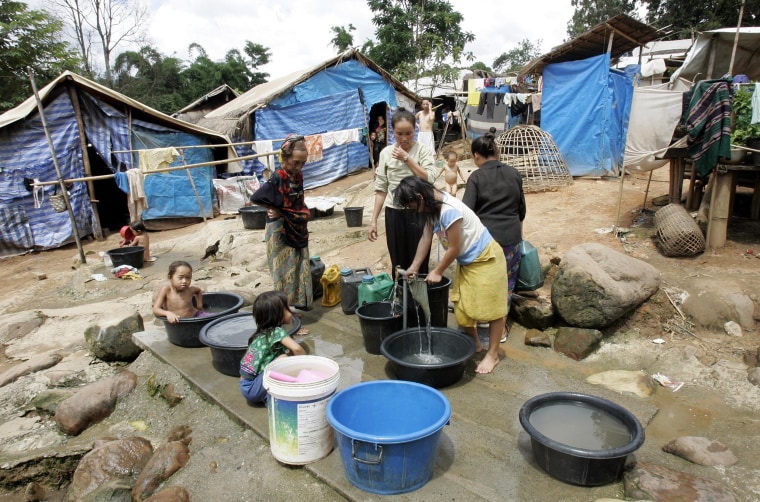 GlobalPost asked Tan about Vang's case and that of Xiong Mai Ka Yang, a mother of six whose husband was arrested in Thailand on his way to his construction job despite her family already being granted refugee status.
Both have files with UNHCR, but Tan said that UNHCR does not comment on individual cases for confidentiality reasons.
Vang and Yang, 35, were nervous to meet GlobalPost because they said other Hmong neighbors grow suspicious and worry for their safety. When people within this hidden community leave the premises, they might draw unwanted attention back to them.
Vang translated Hmong to Thai for Yang, who came with her brother to a mall because it was an unlikely place to see and worry other Hmong. Yang did not touch her mocha the entire time she spoke. But all three asked that their actual names be published in hopes of provoking movement with their cases. Yang's brother said they have family who made it to Wisconsin and Australia through UNHCR, before 2009.
"We are still hoping the UN can help us," Yang said in Hmong.
With a face stained from tears, Vang said that the visit to the mall was one of the happiest days she could remember because it was a break from hiding. She said she felt that her only option is to hope for resettlement in "any country."
"I cannot go back to Laos. They will jail me again," she said.
This story first appeared on GlobalPost.
More from GlobalPost: