It's been three years since Danny Chen, a 19-year-old army private, was found dead under mysterious noncombat circumstances in Afghanistan.
While Chen died of an apparent self-inflicted gunshot wound, military investigations later found that he suffered through harsh hazing from some soldiers in his own unit -- abuse that including being pelted with rocks, being called anti-Asian slurs, and other forms of physical abuse. Chen's parents and friends have said that the abuse reached a breaking point in the days before his October 3, 2011 death.
Eight soldiers were court martialed for related charges. All were found or plead guilty. Two received prison sentences, two were discharged, others were demoted and docked pay.
On Friday evening, many of Chen's friends and members of the New York's Chinatown community - where the soldier grew up - will gather for a moment of silence in Chen's memory. The Organization of Chinese Americans-New York is urging people to pay tribute to Chen on the corner of Elizabeth & Canal Streets in Manhattan at 6:15pm. That portion of Elizabeth Street was renamed Danny Chen Way earlier this year.
"I hope that from now on even more people will know what happened to my Danny," Su Zhen Chen, Chen's mother, said through a translator at the street's dedication in May.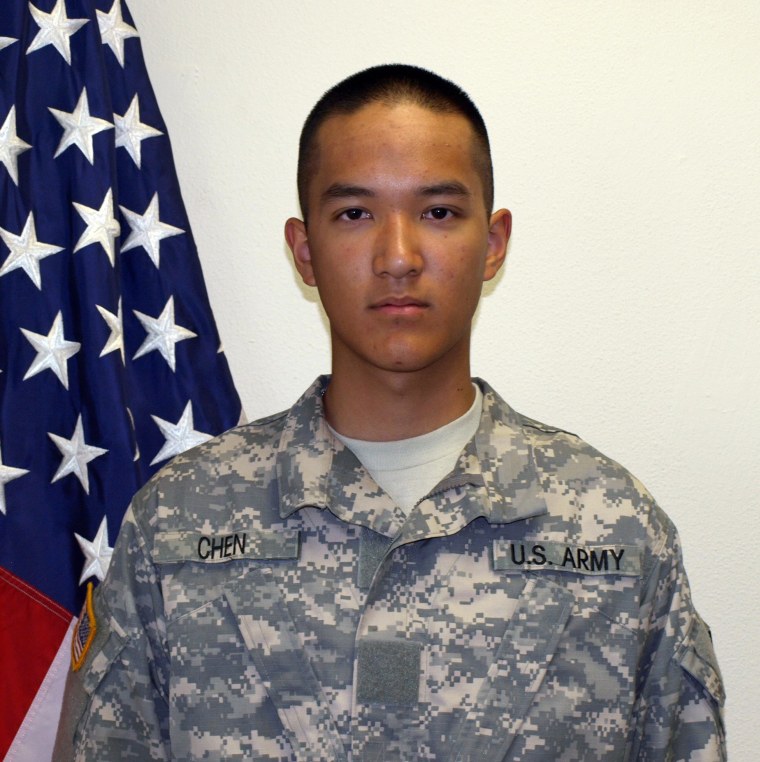 IN-DEPTH
SOCIAL