In 1914, Jhamanda Watumull emigrated from Hyderabad, India to Honolulu, Hawaii, by way of Manila. A former textile mill worker, he opened a retail store with a business partner called "Dharamdas & Watumull." Eventually renamed the "East India Store," the business sold raw silk goods and "aloha shirts," and quickly grew into a major department store with multiple locations.
By 1957, the Watumull family's properties included ten stores, a Waikiki apartment house, and assorted commercial developments. In 1973, the number of stores expanded to twenty-nine. Over the last 100 years the Watumull family has made its mark through business, but just as importantly, through its philanthropy, supporting the arts, education, and a myriad of other causes.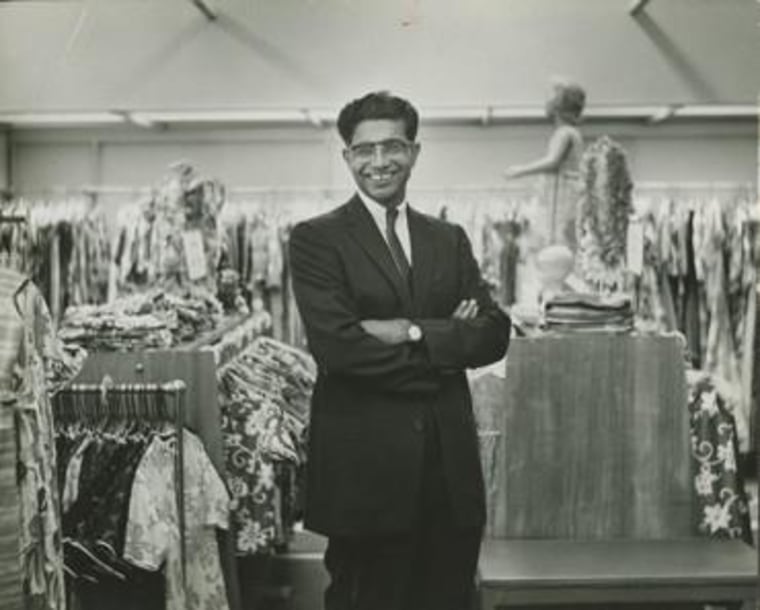 Photo and caption courtesy of the South Asian American Digital Archive.