Four Asian American-Pacific Islander (AAPI) community-based organizations -- in Minnesota, Ohio, Georgia, and Hawaii -- will be expanding a national network of organizations offering Lending Circles, also called rotating credit and savings associations, thanks to a grant from the National Coalition for Asian Pacific American Community Development (National CAPACD), putting a traditional practice into wider modern circulation.
"Social loans have long been practiced in our communities, both in countries of origin and here in the U.S.," said Lisa Hasegawa, Executive Director of National CAPACD, "The added twist of being able to build credit while saving has really resonated with so many previously disenfranchised people including recent immigrants and refugees, survivors of domestic violence, and micro-entrepreneurs."
Each lending circle is made up of six to ten individuals who collectively create a group loan. Each member makes the same monthly payment, and each month, the total collected is paid out to one member. That continues until each participant has received the loan -- interest and fee-free. In this iteration, the Mission Asset Fund (MAF) also monthly payments to the credit bureaus, meaning participants are simultaneously establishing, building, or repairing credit scores.
Backers hope the informal program will help Asian Americans -- one of the fastest-growing poverty populations with 37% growth between 2007-2011 -- improve their economic security.
"Since our clients already trust this informal system much more than they do traditional financial resources," said Tenzing Chadotsang of Chhaya CDC, "it has given us entrée to work with them to begin establishing or improving credit histories, establishing savings accounts and an additional array of financial tools to foster asset building and entrepreneurial innovation."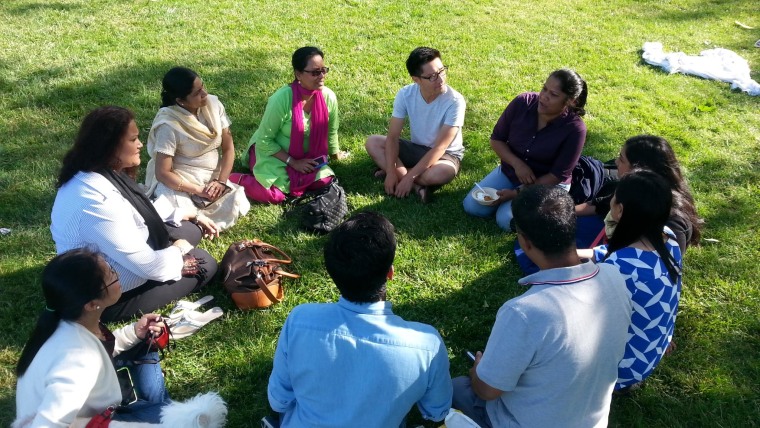 IN-DEPTH
SOCIAL