A 5-4 Supreme Court decision Tuesday to uphold President Donald Trump's travel ban has overturned another ruling from nearly 74 years ago that said an executive order to detain Japanese Americans in incarceration camps during World War II was constitutional, according to one law school professor.
Chief Justice John Roberts, writing for the majority, made it clear that the court viewed the ability to regulate immigration as squarely within a president's powers and he rejected critics' claims of anti-Muslim bias.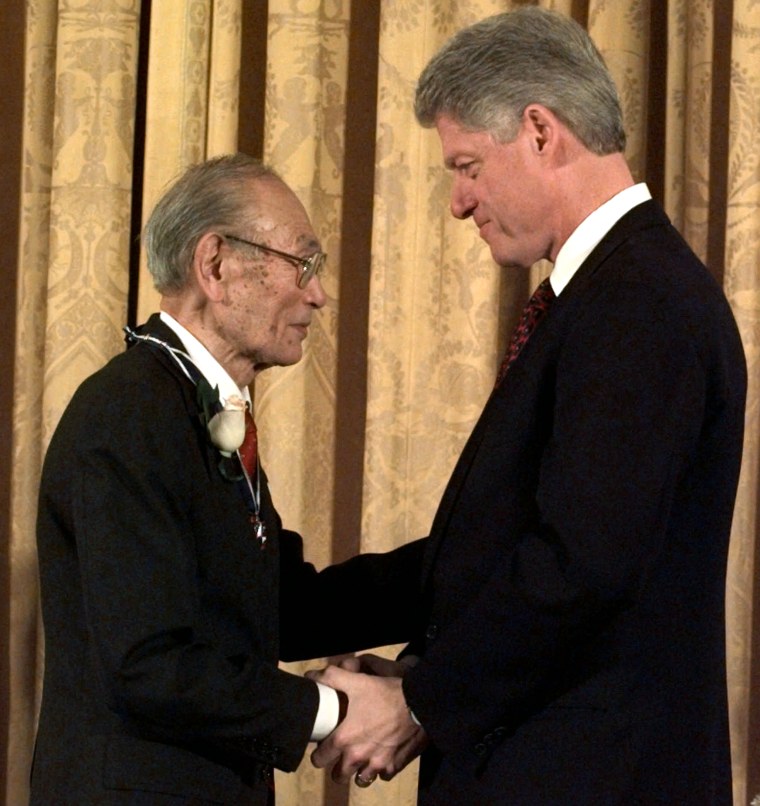 But in that opinion, Roberts also called out the dissent for invoking a 1944 landmark ruling, Korematsu v. United States, that upheld President Franklin D. Roosevelt's executive order authorizing the relocation of anyone considered a national threat to security during the Second World War.
In its wake, some 120,000 people of Japanese ancestry — nearly 70,000 of them American citizens — were rounded up and moved from the West Coast to fenced-in, guarded incarceration camps further inland.
"The forcible relocation of U.S. citizens to concentration camps, solely and explicitly on the basis of race, is objectively unlawful and outside the scope of Presidential authority," Roberts' opinion reads. "But it is wholly inapt to liken that morally repugnant order to a facially neutral policy denying certain foreign nationals the privilege of admission."
It continued, "The dissent's reference to Korematsu, however, affords this Court the opportunity to make express what is already obvious: Korematsu was gravely wrong the day it was decided, has been overruled in the court of history, and—to be clear—'has no place in law under the Constitution.'"
Jerome A. Cohen, a law professor at NYU School of Law and former Supreme Court clerk for Chief Justice Earl Warren — who was attorney general of California when Roosevelt's executive order was made — and Justice Felix Frankfurter, said this was the most "express repudiation one could expect from the Supreme Court."
"It has overturned Korematsu, definitively," he said.
Dale Minami, an attorney who was part of the legal team that later got a court to overturn Fred Korematsu's conviction for flouting removal orders, weighed in on the ruling.
"We are greatly disappointed with the Supreme Court decision which bans immigrants and refugees based mainly on their religion," Minami said.
But, he added, "We can take some gratification that the horrible precedent of Korematsu vs. the United States has finally been unequivocally overruled and repudiated."
Robert S. Chang, executive director of the Korematsu Center at the Seattle University School of Law, said he believes the court's repudiation of Korematsu rings hollow.
"What Justice Roberts does is he just really reinstates the principle, I think, in Korematsu that is wrong," Chang said.
"When national security is invoked, there is this tremendous deference to the executive in such a way that the court won't really take a hard look even if there's good evidence that suggests that the court should take a hard look," he added, referring to the executive branch of government.
Justice Sonia Sotomayor, in a dissenting opinion joined by Justice Ruth Bader Ginsburg, wrote that Tuesday's decision to uphold Trump's travel ban "is all the more troubling given the stark parallels between the reasoning of this case" and Korematsu.
"This formal repudiation of a shameful precedent is laudable and long overdue," Sotomayor wrote. "But it does not make the majority's decision here acceptable or right. By blindly accepting the Government's misguided invitation to sanction a discriminatory policy motivated by animosity toward a disfavored group, all in the name of a superficial claim of national security, the Court redeploys the same dangerous logic underlying Korematsu and merely replaces one 'gravely wrong' decision with another."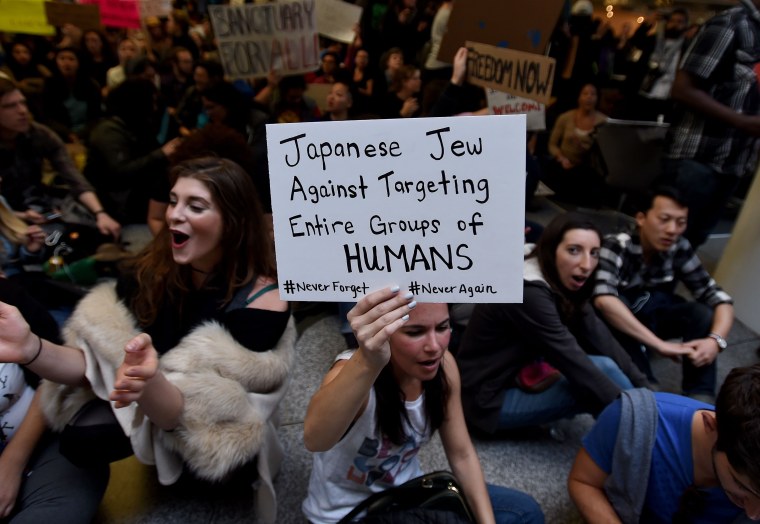 In cases more than 70 years ago, Minoru Yasui defied government curfew orders for people of Japanese ancestry, while Gordon Hirabayashi did the same in addition to flouting removal orders, according to a friend-of-the-court brief filed against the travel ban.
Fred Korematsu was arrested after refusing to report for removal.
Yasui, then a 25-year-old lawyer, and Hirabayashi, a 24-year-old college student, both violated the orders to spark a court challenge. Korematsu, a 22-year-old welder, did so to stay with his fiancée, who was not Japanese American, the filing said.
At the heart of their appeals was the question of whether military curfew and removal orders for people of Japanese descent were unconstitutional, according to the brief. Those proclamations, covering the entire Pacific Coast and issued by Lt. Gen. John L. DeWitt, got their authority from the executive order signed by Roosevelt.
The Court, however, deferred to the government's claim that military necessity justified the orders, allowing the three men's convictions for violating them to stand, the brief said.
In Korematsu's case, three Supreme Court justices rejected the government's arguments, but it wasn't enough.
Hirabayashi, Yasui, and Korematsu subsequently had their convictions vacated, according to the brief, and each was awarded the Presidential Medal of Freedom, the nation's highest civilian honor.
The Supreme Court's decision to overturn Korematsu v. United States comes more than seven decades after the high court's ruling in that case.
"What practical consequence it will have so many years later is an interesting question," Cohen, the NYU law professor, said.
Follow NBC Asian America on Facebook, Twitter, Instagram and Tumblr.