The federal civil rights trial of Eric Parker, the Alabama police officer who threw Indian grandfather Sureshbhai Patel to the ground last February, leaving Patel partially paralyzed, has begun. Parker is charged with deprivation of rights under color of law, which includes the right to be free from unreasonable seizures and the use of unreasonable force. Parker could face up to ten years in prison.
"This grandfather has committed no crime, is accused of no crime," Prosecutor Saaed Mody of the U.S. Department of Justice told jurors, according to local media. During his encounter with Officer Parker, Patel - who was visiting his son and his son's family in the U.S. from India - said "No English" five times, and was slammed to the ground, causing injuries that sent him to the hospital and left him partially paralyzed. "Seven months later that grandfather still cannot walk without assistance," said Mody. "That's what this case is about."
Related: Indian Grandfather Paralyzed After Encounter With Alabama Police
Related: Alabama Ex-Cop Hit With Federal Charge After Injuring Indian Grandfather
Parker's defense attorney Robert Tuten told jurors that that what happened to Patel was "tragic" but "not criminal." Because Patel was not following instructions given in English, he was "noncompliant." Parker could not have known that there was nothing in Patel's pockets and had to protect himself, he argued. "They say excessive force, Officer Parker says reasonable under the circumstances."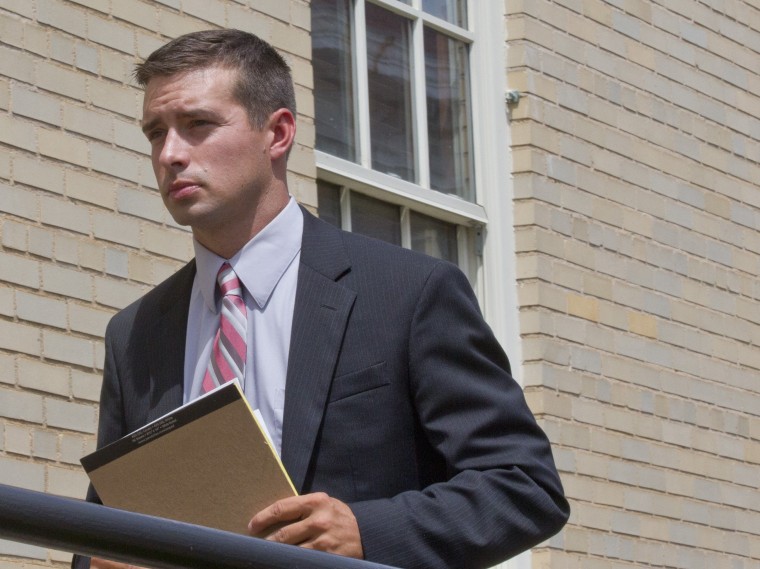 Jurors have heard testimony from Sureshbhai Patel with an interpreter, his son Chirag Patel, police officers and medical personnel who were involved that day. Jurors have also watched the two dashcam videos of the incident several times.
Parker has been fired from the Madison City Police Department, and he is facing a separate misdemeanor assault charge, which could lead to up to one year in jail.