In celebration of its 30th anniversary, nonprofit organization Asian Improv aRts (AIR) — a key player in the Asian-American arts movement that sprang out of the student movement of the late 1960s — is launching a year of collaborative new works and performances across the country as it continues its mission "to produce, present, and document artistic works that represent the Asian-American experience."
"Our 30th continues to be a work in progress, as our work has been throughout its tenure," Francis Wong, AIR co-founder and creative director, told NBC News. "Rather than have a single celebration, we have chosen to merely make this one of our most memorable years by having perhaps our busiest season yet doing the work."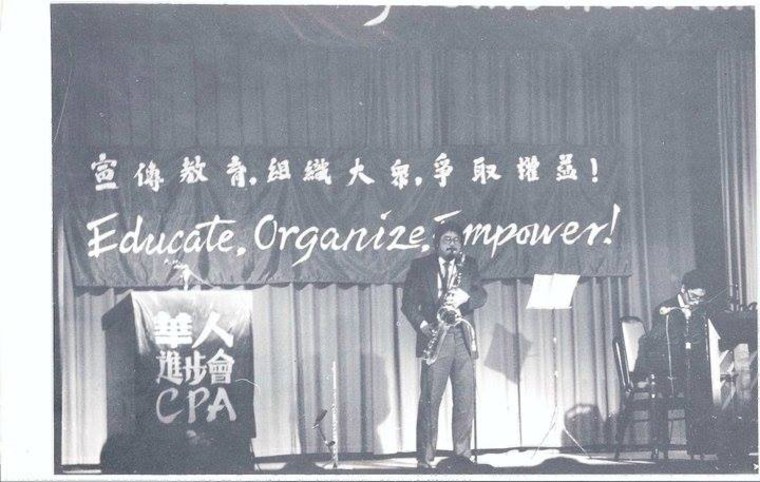 Wong and Jon Jang — both musicians and activists who met at Stanford University in the early '80s while doing student and labor organizing work — founded Asian Improv Records in 1987 to produce music and support the creation of new art while also participating in social justice activism. The group was active in the Justice for Vincent Chin campaign, two Jesse Jackson presidential campaigns, and the Japanese-American redress and reparations movement, Wong said.
"Our 30th continues to be a work in progress, as our work has been throughout its tenure."
The organization later became Asian Improv aRts as its mission expanded to include commissioning new works and implementing arts education programs.
The organization became a part of the San Francisco Chinatown community and worked with the Chinese Progressive Association and Cameron House, according to Wong. It was also part of a coalition that helped establish the San Francisco Cultural Equity Grants program to better engage Asian-American communities.
"We were members of an anti-racist left organization during the 1980s," Jang told NBC News. "After [that sponsoring] organization dissolved in 1990, AIR became broader as far as the representation of Asian Pacific Americans, going beyond the Japanese American, Chinese American paradigm [by] including brown artists such as Vijay Iyer and Hafez Modirzadeh and women artists such as Miya Masaoka and Jen Shyu."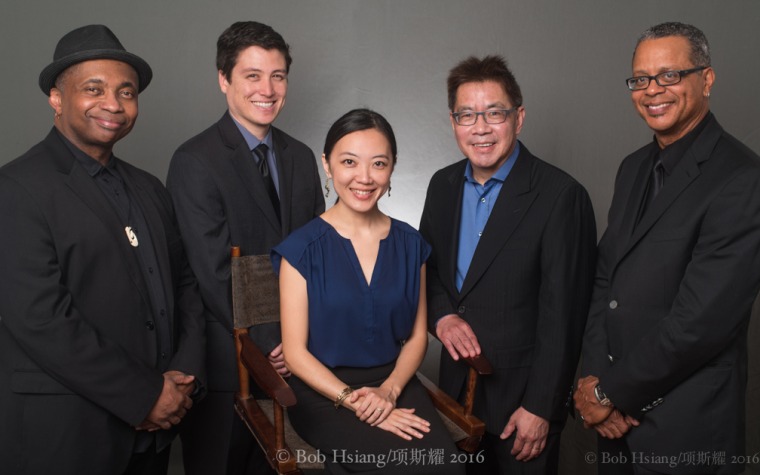 AIR has produced more than 70 recordings and hundreds of concerts, according to Jang, as well as nurtured and supported emerging Asian-American artists as they made their first recordings or created their first original compositions.
"What is really important are the artistic, intellectual, and political contributions that [help us] impact our communities on a national and international level," Jang said.
The late musicians and composers Glenn Horiuchi and Fred Ho were both among the AIR's early leaders. Wong noted that the organization continues to evolve with a new generation of younger artists. Tatsu Aoki, executive director of Asian Improv aRts Midwest, received 2015 Jazz Hero Award from the Jazz Journalists Association in Chicago.
RELATED: Film Captures Last Year of Composer, Activist Fred Ho
"We are a national phenomenon," Wong said. "To this end of promoting an 'Asian Improv Nation' we have secured multiple touring projects throughout the spring and summer."
The 30th anniversary year will feature interdisciplinary concerts with music, dance, and poetry. Shows have been scheduled in Los Angeles; Irvine and Riverside, California; San Francisco; Chicago; Philadelphia; and New York City.
The film "Light" — featuring dancer Lenora Lee — is also scheduled to premiere at CAAMfest in March. Jang plans to premiere "Can't Stop Cryin' for America! (Black Lives Matter)" with poet Dr. Amanda Kemp at the San Francisco Jazz Center in June. Artist residencies and public lectures on arts and community building are also planned across the country.
RELATED: Composer Jon Jang 'Can't Stop Cryin' for America' in New Black Lives Matter Tribute
"Asian-American jazz musicians were largely invisible before Francis [Wong] and Jon [Jang] launched Asian Improv aRts," Andrew Gilbert, a San Francisco Bay Area arts writer and board member of the Jazz Journalists Association, told NBC News. "The organization gave a disparate collection of composers and bandleaders a platform, and by the early 1990s several had attained international recognition by creating politically charged music melding traditional Asian forms and instruments with modern jazz vocabulary. It's potent, soul-stirring, often strikingly beautiful music, and it's still under appreciated."
Follow NBC Asian America on Facebook, Twitter, Instagram and Tumblr.