Ten years ago, Qui Nguyen went on a mission to learn about how his parents — Vietnamese refugees during the Vietnam War — came to America.
Born in the United States, Nguyen often wondered how he could honor his parents' story regardless of their language barrier, cultural and generational differences, and the fact that Nguyen didn't know much about their lives before he was born.
"That's what's so great about art: it allows us to humanize people and create bridges between people. Lots of different people are part of the American fabric. That's what our country was founded on."
At first, getting his parents to talk about how they escaped their home country during a tumultuous war and met at a refugee camp at Fort Chaffee in Arkansas proved difficult. But, after each effort, they began opening up. Their narratives came together to form Nguyen's script for "Vietgone," an Off-Broadway play about the sense of displacement Vietnamese refugees experienced when they resettled in America.
"I wanted to track the Vietnamese refugee experience and the easiest way to do that was to track my own family," Nguyen told NBC News. "When I had the opportunity to write this play, which I had been wanting to write for years, I knew I wanted to create Asian characters with complex needs and desires."
Tied together with the love story of Nguyen's parents, "Vietgone" explores both the identity of Vietnamese immigrants and that of second-generation Vietnamese Americans who exist in between two cultures. The show tells a historical account of the Vietnamese refugee experience using elements of Nguyen's modern style: humor, ninja fights, comic book aesthetics, and hip hop. "Vietgone" also features Asian main characters played by mostly Asian casts — an uncommon thing to see in theatre.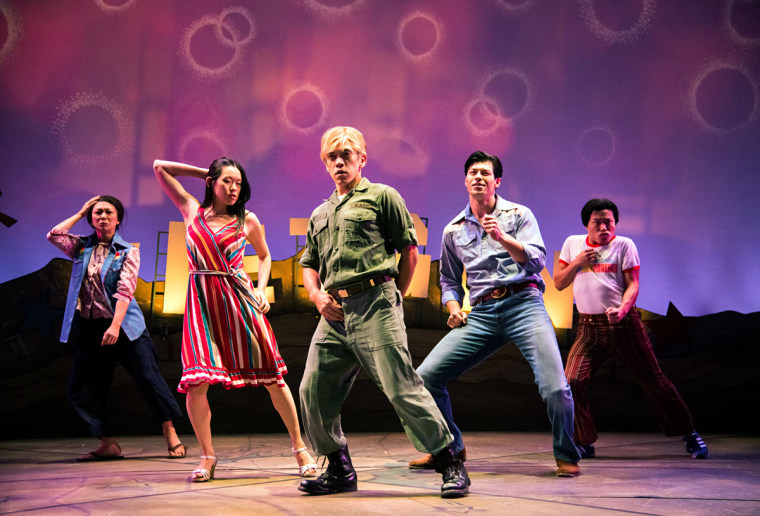 For Nguyen, writing a story about Vietnamese refugees was his way of humanizing Asian Americans and refugees of all races. He notes that, unintentionally, the play reflects today's Syrian refugee crisis, the stigma that comes with immigration, and experience of starting over in a new country.
"That's what's so great about art: it allows us to humanize people and create bridges between people," Nguyen said. "Lots of different people are part of the American fabric. That's what our country was founded on."
RELATED: Asian Americans in Theater Speak Out with #MyYellowFaceStory
So far, the show has run in California, Oregon, Washington, and New York, playing its last show at the Manhattan Theatre Club this past December. Its success there opened doors for a regional production in Minnesota at Mixed Blood Theatre from April 10 to 30 this year — timed to coincide with the Fall of Saigon's 42nd anniversary.
Orange County's South Coast Repertory and the Manhattan Theatre Club have also commissioned sequels: two new plays covering Nguyen's family history and the Vietnamese refugee experience. These shows are scheduled to go on stage every two years: play two in 2018 and play three in 2020. They will first play in California, Nguyen said.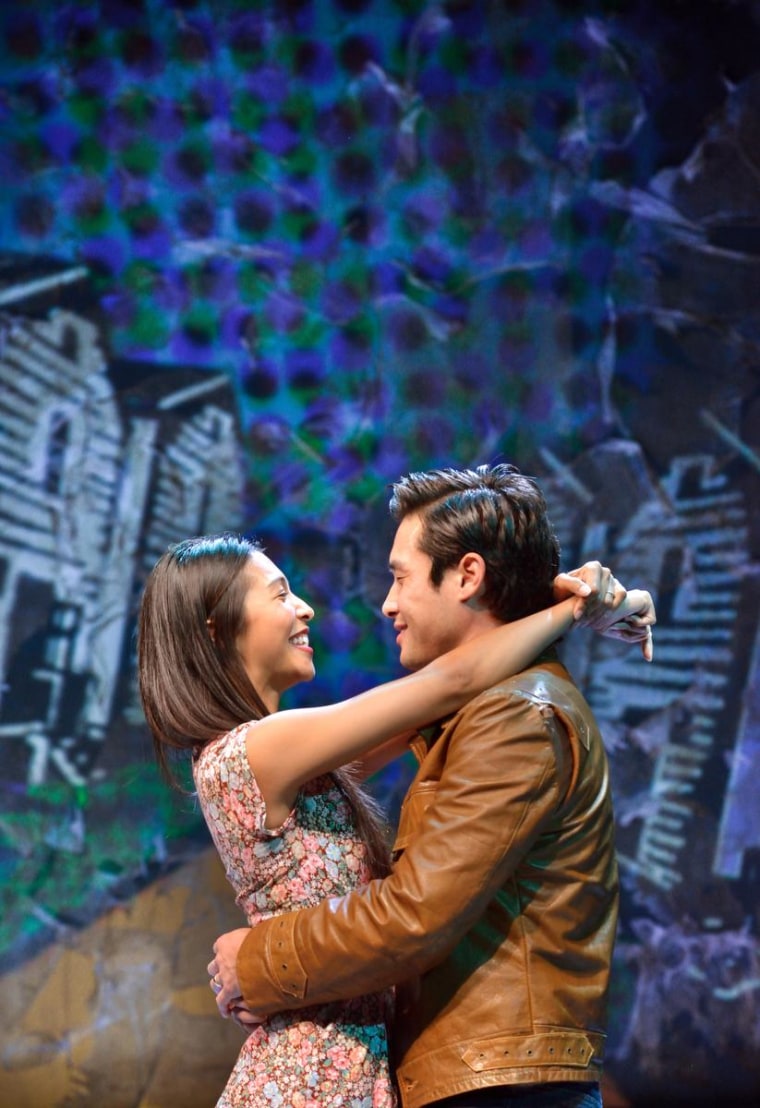 The second play of the trilogy follows the lives of Nguyen's parents — named Tong and Quang — after the events of the first play. In this play, they've moved beyond the refugee camp and have settled in the small Arkansas town Nguyen grew up in. Tong and Quang now have kids and the play introduces issues second generation Asian Americans may be familiar with. One of the themes in the show deals with the language barrier between immigrant parents and their children.
"Play two is about 'being here but not wanting to be here' and the struggle to move on with life in America as refugees — as 'The Other,'" Nguyen said. "When I was in kindergarten in Arkansas, the teachers weren't used to having kids who spoke another language and didn't know how to teach me. It was a big deal for my parents because they had to create a situation where I didn't speak Vietnamese."
The third play is about Nguyen's cousin and his experience as a "boat person" who escaped Vietnam during the war. Like "Vietgone," play three covers real heartbreaking experiences many refugees faced, such as losing loved ones at sea. Both plays touch upon what happened to certain characters in "Vietgone" that were left a mystery.
"Most of the Vietnamese population came in two different sets: one during the Fall of Saigon and the next was the boat crisis. You're one or the other," Nguyen said. "Play three covers the experience of the 'boat people.' What happened in my cousin's case is that the engine died."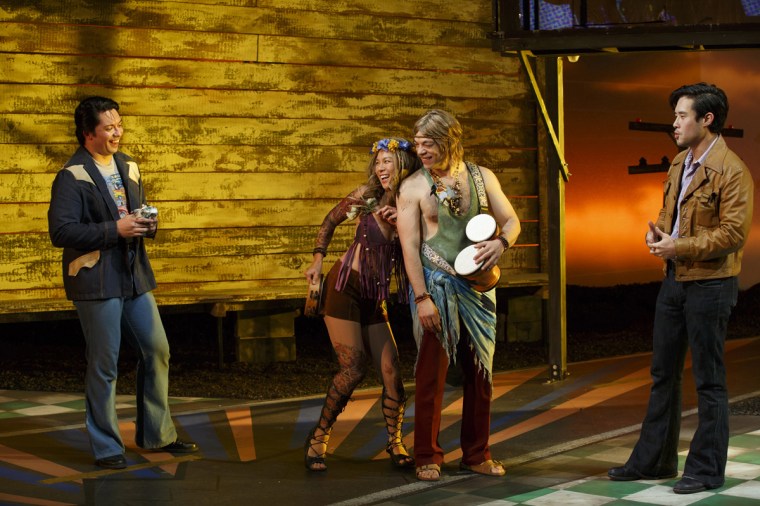 The follow-up plays will contain similar creative choices as "Vietgone." The Vietnamese refugee characters will continue to speak in fluent English while non-Vietnamese characters speak in broken English when addressing the refugees.
"Usually when there's an Asian character, it's alienating because they tend to have an accent or something that makes them 'The Other,' Nguyen said. "This is something I've spent my entire career working against. We're all people. We're all relatable and that's why it's important that I reversed it and made the Asian characters the ones you understand clearly."
Nguyen is no stranger to advocating for diversity in theatre. The founder of the Vampire Cowboys, a "geek theatre" company known for live action comic book plays casting LGBTQ actors, people of color, and females as superhero leads, his mission has long been to create leading roles for people who rarely get to see themselves that way. Writing this trilogy was his way of explaining his family's cultural history to his kids and creating characters for Asian Americans who may feel like they're not portrayed accurately in film, television, and media.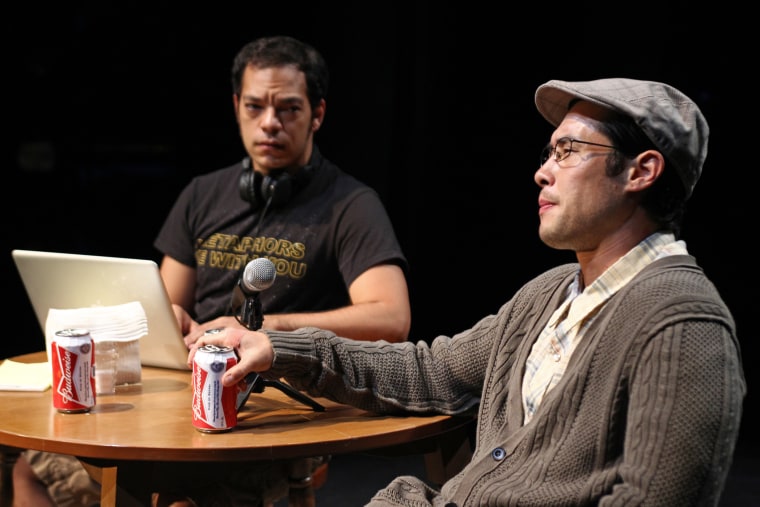 Nguyen notes that while there are famous Asia-born actors like Jet Li and Jackie Chan on screen, they don't represent culturally different Asian Americans.
"As Asian Americans, we all feel like outsiders — even in our own families and cultures. That's the thing about being specifically Asian American," Nguyen said. "It's not like we can just get up and go to Vietnam and be culturally Vietnamese. At the same time, we don't like look the typical image of a 1950s American like Captain America. For any minority, at some point in our journey, we go back and forth between pride for our culture and denial because we want to be seen like anybody else."
Many young Asian Americans have written to Nguyen telling him that "Vietgone" inspired them to be strong, he said. But young audience members weren't the only ones moved by the play's humanization of Asian Americans. Raymond Lee, who played Quang in the show, was also empowered by "Vietgone."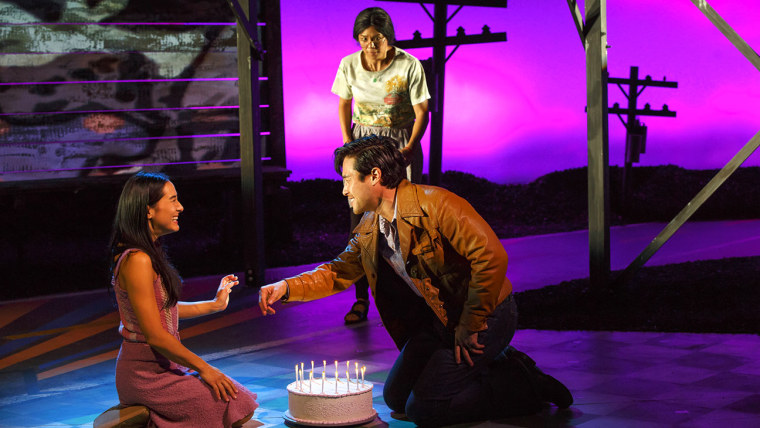 "Raymond is definitely a leading man. He's good-looking and super funny," Nguyen said. "Yet he himself for years had never played a leading male role. He told me that, to be on television and film, he unknowingly taught himself to be a sidekick as a skill for his resume. But, with "Vietgone," he could play a complex character with a story."
While "Vietgone" is a progressive move for Asian-American writers and actors, Nguyen believes that more work needs to be done.
"It's important for a person of color to see a person of color on television — for a young Asian American to go on the playground and not pretend that he or she is Asian Captain America but to have a Captain America that looks like him or her," Nguyen said. "It changes what they think they can be growing up."
Follow NBC Asian America on Facebook, Twitter, Instagram and Tumblr.