Shark fin soup has long been a staple at Chinese weddings and banquets, symbolizing honor and respect for the guests to whom it is served. But the process of harvesting the fins -- skinning the sharks while alive and tossing them back in the ocean to die -- has prompted some states to ban its sale.
Now, almost two years since New York Governor Andrew Cuomo signed a law making it illegal to possess or sell the delicacy, New York State has successfully prosecuted its first case against a shark fin purveyor in Brooklyn, state officials announced this month.
"Not only is the practice of finning a shark inhumane, but it negatively impacts the natural balance of the oceanic ecosystem," said New York State Department of Environmental Conservation Acting Commissioner Marc Gerstman in a statement. "We will not tolerate shark fin trafficking in New York State."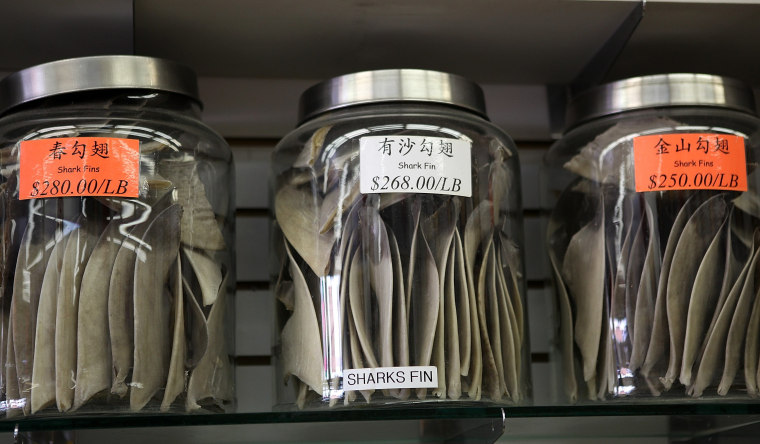 On June 22, the company that sold the shark fins, Long Quan Seafood International Trading Corp., pleaded guilty in Brooklyn Criminal Court to felony commercialization of wildlife and paid a fine of $10,000, the DEC said. When asked to comment on the guilty plea, a woman who answered the phone at Long Quan Seafood Tuesday morning said in Mandarin, "It doesn't matter," then quickly said in English, "Sorry," before hanging up.
The case began last October when the United States Fish and Wildlife Service informed the DEC that a big shipment of dried shark fins, headed from Hong Kong, had been flown to John F. Kennedy International Airport in Queens, and that it would be delivered to a Brooklyn business, the DEC said. The fins, which state officials said Long Quan Seafood had accepted, included those of protected species like the hammerhead, grey sharpnose, broadfin and blacktop reef sharks.
Authorities later confiscated the shipment, but Long Quan Seafood said the shark fins came from South Africa, even though some species included did not live in South African waters, the DEC said.
Related: How Shark Fin Soup Is Turning Sour, and Why That's Sweet for Us Humans
News of New York's first successful shark-fin prosecution comes after a federal appeals court in San Francisco upheld a law making the possession, distribution or sale of shark fins in California illegal. A three-judge panel of the 9th U.S. Circuit Court of Appeals issued its ruling on July 27, agreeing with a lower court's decision to dismiss a lawsuit brought in 2012 by the Chinatown Neighborhood Association and Asian Americans for Political Advancement. The two groups sued the state of California, arguing that the ban, which took effect in 2013, interfered with interstate commerce in shark fins and that it discriminated against Chinese Americans.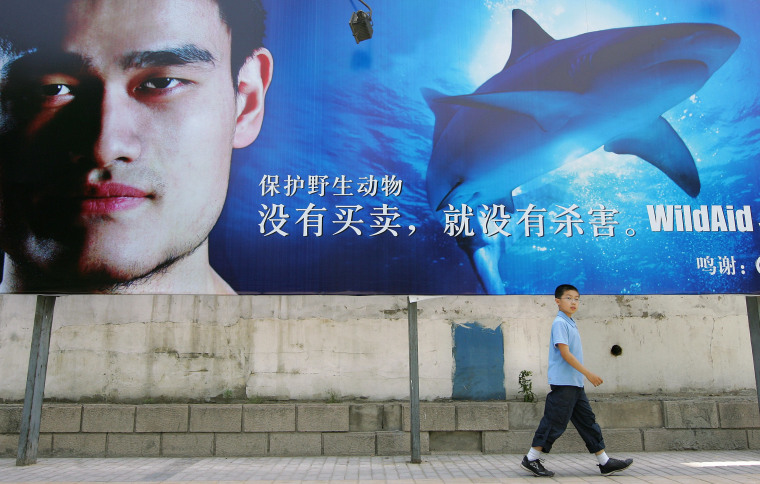 Once favored by Chinese emperors, shark fin soup has become a mainstay of Chinese weddings and banquets, where it is served to honor guests. The fins, which are usually removed while the shark is still alive, can earn fishermen up to $500 a pound. While demand in China for shark fin soup isn't as strong as it once was, a 2013 study in Marine Policy, a journal on ocean policy studies, concluded that some 100 million sharks are killed annually around the world, mostly for their fins. Scientists say that a depletion of sharks upsets marine ecosystems.
Currently, there are 10 states with laws banning the sale of shark fins, according to Oceana, an ocean advocacy organization.