A U.S. citizen detained for nearly a year in Vietnam is expected to stand trial this month, his family announced Monday.
Michael Phuong Minh Nguyen, 55, a father of four who lives in Orange County, California, was arrested in July while touring the city of Da Nang and visiting elderly relatives, according to a family statement. He was put under investigation for activities against the people's government of Vietnam, the family said.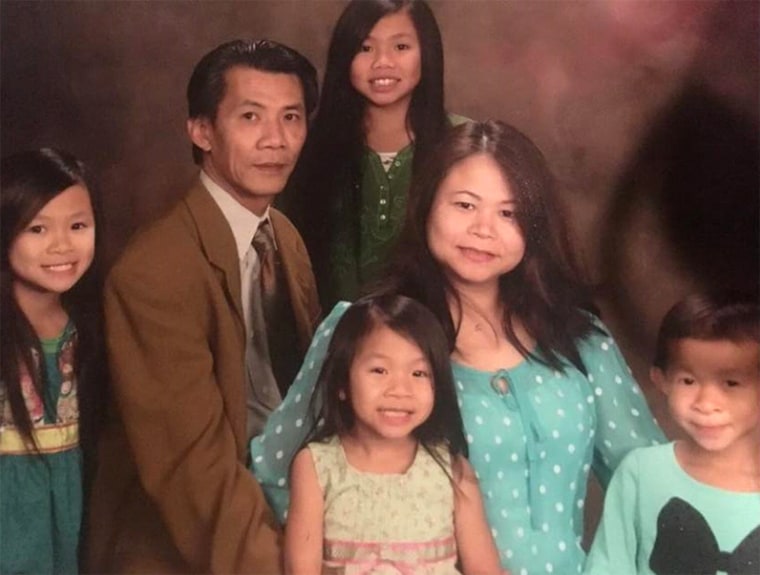 That investigation wrapped up in mid-May; his trial is slated for June 24 and 25 in Ho Chi Minh City, the statement said.
Nguyen's family said the Vietnamese government is expected to assign an attorney to represent Nguyen. They believe Nguyen, who was born in Vietnam, is innocent and possibly was "lumped together" with Vietnamese citizens who may have previously protested groundwater contamination, their statement reads.
The family wrote that it hoped and expected that "the government of Vietnam will uphold proper international standards of trials and justice, and show to the world, fairness and humanitarian standards that are expected of any sovereign government in the 21st Century."
The State Department, in an email to NBC News, did not confirm Monday night whether Nguyen's case was headed to trial.
A spokesperson wrote that the department was aware of reports of a U.S. citizen detained in Vietnam since July, and that it works to provide appropriate consular assistance whenever an American citizen is detained overseas.
"Due to privacy considerations, we have no further comment," the spokesperson added.
The Vietnamese embassy said in an email that a trial "could take place at the end of this month."
"We would like to reiterate that in Viet Nam, like other countries, any serious violation of the law is subject to investigation and trial in accordance with Vietnamese laws," the embassy said.
Nguyen is believed to be in good health during his imprisonment, according to his family. They said that during his first 10 months in detention, he was not permitted to see or speak with family members and was denied access to an attorney.
"Michael's family wonders how Michael can possibly receive a fair trial under these circumstances," they wrote. "However, in spite of this, his family is hopeful that a fair trial is forthcoming."
Nguyen's wife, Helen, attended President Donald Trump's State of the Union in January as a guest of Rep. Katie Porter, D-Calif.
Nguyen's arrest followed that of another U.S. citizen of Vietnamese descent, who was detained in Vietnam last June after taking part in a demonstration there. Will Nguyen (no relation to Michael) was convicted of disturbing public order and was deported. He had faced up to seven years in prison.
Follow NBC Asian America on Facebook, Twitter, Instagram and Tumblr.