A U.S. citizen of Vietnamese descent was reportedly arrested in Vietnam over the weekend while protesting that government's plans to establish special economic zones that demonstrators fear will be dominated by Chinese interests.
Police in Ho Chi Minh City took Will Nguyen, 32, into custody on Sunday after he took part in a demonstration a day after arriving in Vietnam for a short vacation, according to a statement from family and friends.
His friends alleged in that statement that Nguyen was "beaten over the head and dragged into the back of a police truck" after police tried to break up the protests. Nguyen had stopped in Vietnam while headed back to Singapore, where he is expected to graduate from a master's program at the University of Singapore in July.
A video uploaded to YouTube that was shared along with the statement appears to show Nguyen, bleeding from his head, being dragged by a group of men. Nguyen can later be seen standing on the bed of a police truck that drives off.
Mary Daniel, Nguyen's friend for almost 15 years, said in an email that Nguyen was still being held in a jail in Ho Chi Minh City and hadn't been charged. They've received no official word on how he's doing, and believe Nguyen has not been allowed to see or speak to anyone, Daniel said.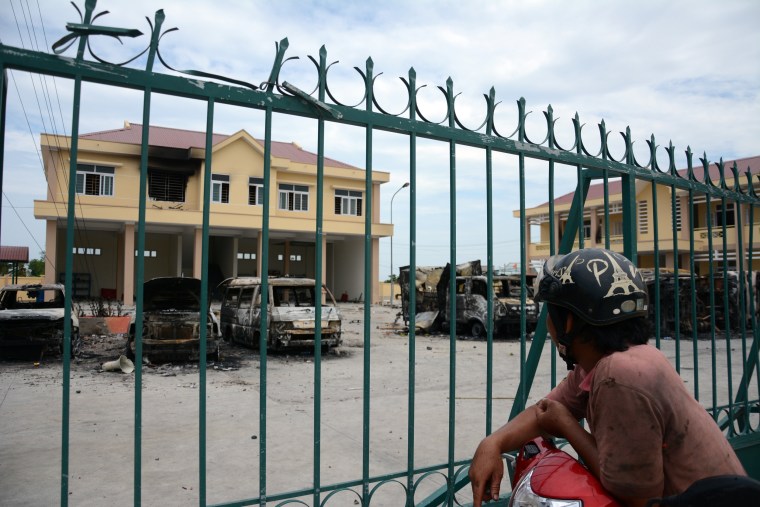 Nguyen's sister, Victoria, met with members of Congress or their staff on Thursday and will do so again on Friday to discuss the situation, according to Daniel.
"Will attended this protest out of support for the Vietnamese people," Daniel wrote. "As a Vietnamese-American, he feels a strong affinity for the country of his ancestry. We're all concerned for his safety and well-being and eager for a peaceful resolution."
An email seeking comment sent to the Vietnamese Embassy in the U.S. was not immediately returned.
The Associated Press reported Thursday that Vietnam's Foreign Ministry spokeswoman told reporters at a regular press briefing that Nguyen was "being held for disturbing public order."
A State Department spokesperson said in an email Thursday evening that they were aware of media reports that a U.S. citizen was arrested in Vietnam.
"When we are informed of the arrest of a U.S. citizen overseas, we seek permission to visit without delay," the spokesperson said. "Due to privacy considerations, we have no further comment."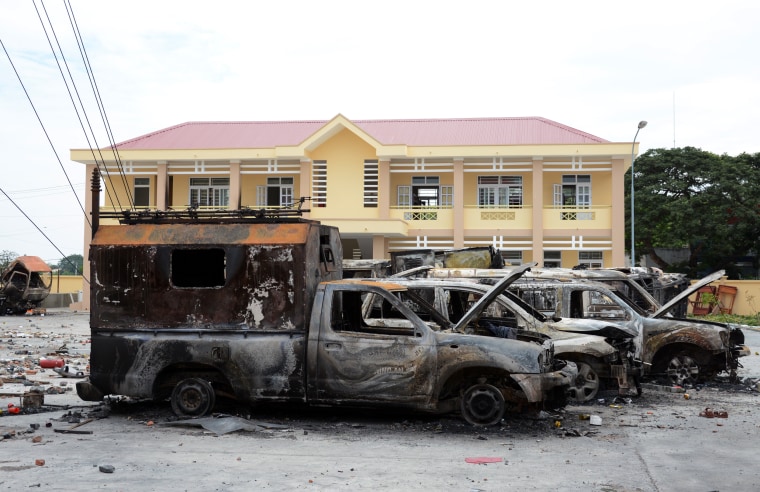 The statement from Nguyen's family and friends said fines demanded by police were paid on Monday by friends of a local Vietnamese citizen who knows Nguyen. They were told Nguyen would be released within an hour, but that didn't happen, according to the statement.
The next day, police confiscated Nguyen's laptop, passport, credit cards and a change of clothing from an Airbnb where he was staying, the statement reads.
The country-wide protests in Vietnam Sunday came amid concerns that a controversial draft law on special economic zones would benefit Chinese investors, according to The Associated Press. Vietnam's National Assembly voted Monday to put off passing the legislation until the next session in October to allow for more research.
Follow NBC Asian America on Facebook, Twitter, Instagram and Tumblr.