American universities that receive funding from the Defense Department to run Chinese-language programs are facing a tough choice — take even a dime from China to operate a Chinese language and culture center, and potentially lose that federal money.
The stipulation, written into the John S. McCain National Defense Authorization Act, enacted in August 2018, has induced a number of schools to recently close these centers, known as Confucius Institutes, which are sponsored by Hanban, an organization directly under China's Ministry of Education.
Amid escalating tensions between the U.S. and China over a trade war, threats of Chinese espionage and political turmoil in Hong Kong, critics worry that China uses the Confucius Institutes to promote Chinese Communist Party propaganda on American college campuses.
But not everyone agrees.
"There is zero, I can tell you, political content in the textbooks used by the Hanban," said David Shambaugh, professor of political science and international affairs at George Washington University who sits on the faculty oversight board for his school's Confucius Institute, or CI.
"Thus the accusations against CIs for spreading communist propaganda is hogwash," he said.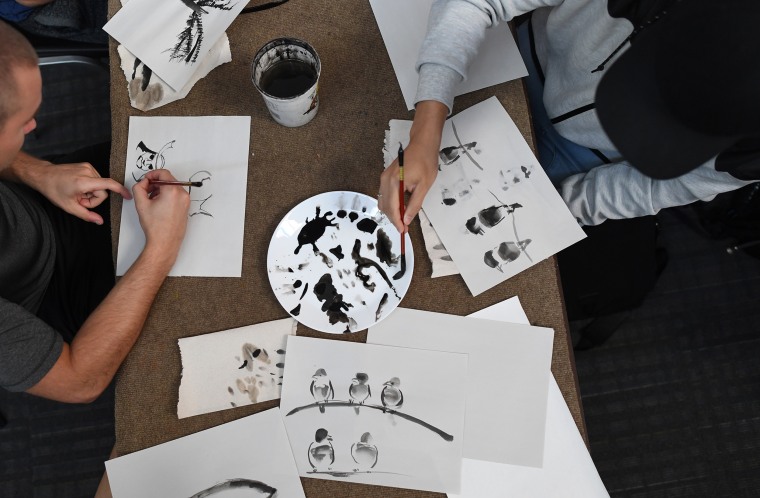 Established in 2004, Confucius Institutes "aim to promote Chinese language and culture in foreign countries" throughout the world, Hanban's website states.
The institutes are co-funded by a host university or secondary school, according to a 2018 report entitled "Chinese Influence & American Interests: Promoting Constructive Vigilance," published by the Hoover Institution at Stanford University, a public policy think tank.
Hanban, for its part, arranges for a Chinese university to provide materials, textbooks and teachers, whose salaries are paid by the partnering Chinese school.
Since 2006, Hanban has given more than $158 million to more than 100 U.S. schools for Confucius Institutes, according to a 2019 Senate subcommittee staff report.
Hanban's website lists 86 Confucius Institutes in the United States. Confucius Classrooms, which provide Chinese language and culture instruction at secondary schools, number around 500 nationwide.
NBC News reached out for comment to the Confucius Institute U.S. Center in Washington, which said it would pass along the request to its executive director, who did not immediately respond.
The Hoover Institution report, to which Shambaugh and a group of leading China specialists contributed, said it does not "generally oppose" Confucius Institutes, maintaining that they've played a positive role in bringing Chinese language and culture to students and communities.
But it did "recommend that more rigorous university oversight and standards of academic freedom and transparency be exercised" over them.
Two Republican senators, Marco Rubio of Florida and Ted Cruz of Texas, have been among the harshest critics of the centers.
Last February, Rubio wrote to four Florida universities that hosted Confucius Institutes, urging that they be shut down. In his letter, he cited "China's aggressive campaign to 'infiltrate' American classrooms, stifle free inquiry, and subvert free expression both at home and abroad."
All have since closed their centers citing various reasons.
Concerned lawmakers included in the McCain act a section prohibiting schools from hosting the institutes if they take Defense Department money for Chinese-language programs, unless they're granted a waiver.
A tally compiled by the National Association of Scholars, a nonprofit, shows that more than a dozen universities have shut their Confucius Institutes since October, many because of the provision in the act.
Among them was San Diego State University.
"Like many universities, San Diego State University submitted a waiver but was denied," the school told NBC News in an email.
It added that it transferred the institute's educational services and initiatives over to San Diego Global Knowledge University, a private school.
Debate, meanwhile, continues over whether Confucius Institutes are indeed the nefarious entities opponents make them out to be.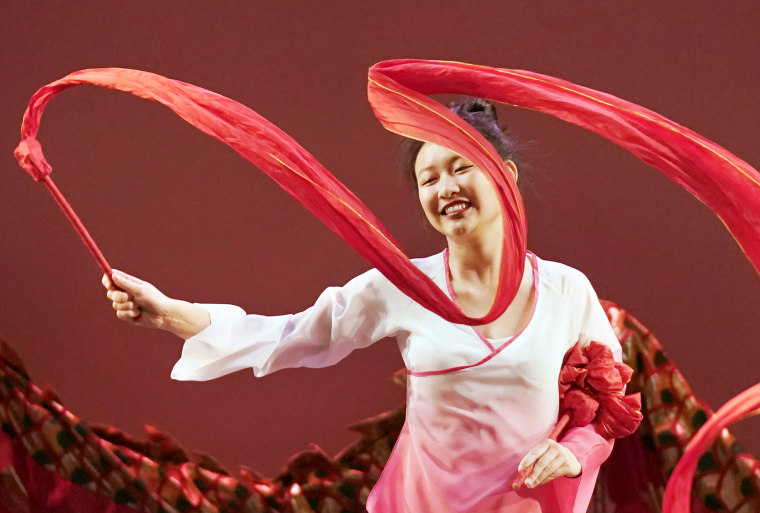 The Hoover Institution report said it opposes closing Confucius Institutes, provided certain conditions are met.
That includes schools making public their Confucius Institute agreements, which must grant full managerial authority to the host university, and removing from all Hanban contracts the clause that institutes must operate "according to China's laws."
The report also recommended that universities prohibit the involvement of Confucius Institutes in public programming beyond language and culture, which could otherwise open the door for politicized propaganda.
Separately, the Government Accountability Office, the congressional watchdog, interviewed officials in a case study of 10 schools with Confucius Institutes. Its report, published in February, noted that officials credited the centers with providing increased resources for Chinese language and cultural programs.
But several researchers raised concerns that schools with Confucius Institutes might hesitate to host events elsewhere on campus on sensitive topics that could offend their Chinese partners, such as on Tibet, Taiwan and Tiananmen Square.
When it comes to classroom settings, Shambaugh noted that Hanban tells Chinese-language faculty before they're sent abroad not to engage on such topics if they're raised by students.
The GAO report found that no faculty member or administrators interviewed at the case study schools "had or was aware of any complaints related to teachers or students facing academic restrictions or feeling unable to freely discuss or study certain topics at the institute."
Earlier this year, a Senate subcommittee issued recommendations on Confucius Institutes in a report, "China's Impact on the U.S. Education System." Among them were that schools demand Hanban be fully transparent in its hiring practices and that Chinese-language instructors should try to be recruited outside of Hanban's purview.
It also said the Justice Department should determine if Confucius Institutes work to influence the U.S. government or public at the behest of foreign principals.
As Beijing seeks to control the narrative both at home and abroad, it remains to be seen whether additional U.S. schools will axe their Confucius Institutes.
But one thing clear from the Hoover Institution report is that China's efforts to exert influence runs far and wide — from university campuses to think tanks, business to politics, the media to the technology sector, the Chinese American community to Chinese diaspora around the world.
"Except for Russia, no other country's efforts to influence American politics and society is as extensive and well-funded as China's," the report said.
Follow NBC Asian America on Facebook, Twitter, Instagram and Tumblr.