The Department of Homeland Security announced Thursday that it will cancel temporary residence permits for thousands of Nepalis in the United States, a status granted to them following an earthquake three years ago that devastated the South Asian country.
The department said in a statement that it will, however, delay terminating what's known as temporary protected status (TPS) for foreign nationals from Nepal for 12 months "to allow for an orderly transition."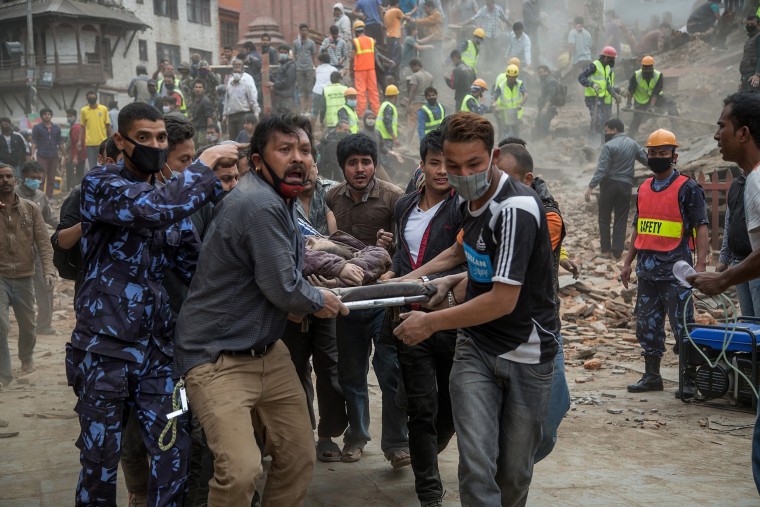 That means Nepalis with TPS who are still in the U.S. after June 24, 2019, could potentially face deportation.
The decision was made following a review of whether the conditions when Nepal received the TPS designation continue to exist, as required by law, according to the Department of Homeland Security.
"Since the 2015 earthquake, conditions in Nepal have notably improved," the department's statement reads. "Additionally, since the last review of the country's conditions in October 2016, Nepal has made substantial progress in post-earthquake recovery and reconstruction."
Nepali community advocates blasted the decision.
"Terminating TPS for Nepal is not just wrong but immoral," Pabitra Khati Benjamin, executive director of Adhikaar, a New York City-based Nepali advocacy group, said in a statement. "It is clear that in the three years since the earthquake, Nepal is still very much in recovery mode."
Temporary protected status, established by Congress in 1990, is given to foreign nationals in the U.S. who are temporarily unable to return safely to their home country because of civil unrest, violence or natural disasters.
Those with TPS can remain in the U.S. and may receive a work permit. Nepal was afforded the humanitarian status in June 2015, a couple of months after a magnitude 7.8 earthquake struck near the capital of Kathmandu.
That and a second quake in May 2015 killed more than 8,600 and displaced 2.8 million.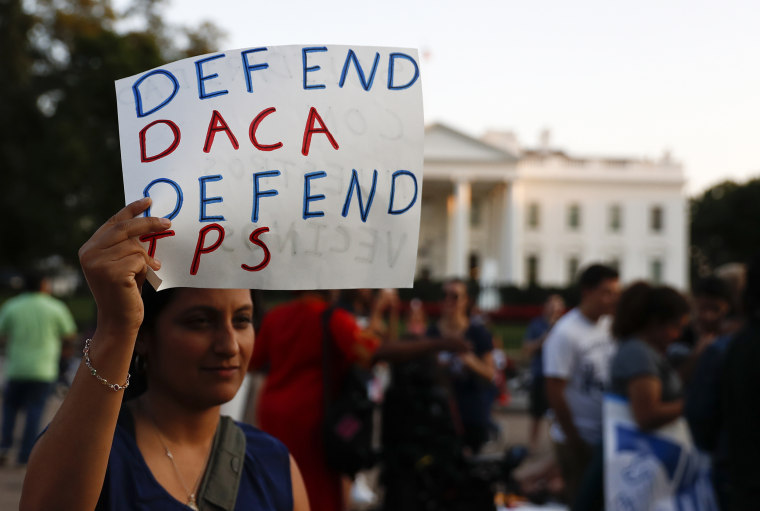 A March 2018 report from the Catholic Legal Immigration Network, an advocacy group, concluded that at the very least an 18-month TPS extension should be granted since Nepal has made limited progress stabilizing and rebuilding since the earthquake.
Nepalis are the latest to lose their temporary protected status under the Trump administration.
The group accounts for around 9,000 people with TPS in the U.S., according to a report from the Congressional Research Service, Congress' research arm. Advocates say most reside in the New York City area.
Back in January, nearly 200,000 Salvadorans learned their TPS, which was original granted after earthquakes in 2001, would not be extended. The decision followed the Department of Homeland Security's choice to end it for Haitians and Nicaraguans — who both received the status after Hurricane Mitch in 1998 — and Sudanese — who received the status in 1997 due to internal conflict in the country.
Around 7,000 Syrian TPS holders were spared in February when the Trump administration announced it would allow them to remain in the U.S. for an additional 18 months. Enrollment was capped, however, precluding more Syrian citizens from applying for the special protection.
Honduras automatically received a six-month extension through July 5 after the Department of Homeland Security secretary did not make a determination on their TPS designation. That group will be up again for consideration next month.
TPS generally lasts from six to 18 months, depending on the initial announcement, but it can be extended as many times as officials in the Department of Homeland Security and the State Department see fit.
While some view TPS as a much needed form of humanitarian relief, others argue that the program's integrity has become compromised by allowing recipients to remain in the U.S. well after an initial emergency in their home countries.
Around 437,000 foreign nationals from 10 countries held the special status as of October 2017, according to a report from the Congressional Research Service.
TPS supporters say recipients have become deeply rooted in U.S. society, are a vital part of local economies, and should not be deported. Critics, however, claim TPS holders drain federal and local assistance services and fear the program could be used as a backdoor way to permanent immigration.
Bills, meanwhile, have been introduced in both the U.S. House and Senate by Democrats to allow TPS recipients meeting certain conditions to adjust their status to lawful permanent resident.
The Department of Homeland Security said the 12-month grace period will allow time for TPS recipients to get things in order to leave, to pursue an alternative lawful immigration status in the U.S. if eligible, and for Nepal to prepare for the return of its citizens.
Follow NBC Asian America on Facebook, Twitter, Instagram and Tumblr.