"Fear" is the word Nia Aitaoto uses to describe how Pacific Islanders in the United States feel about the upcoming 2020 Census.
It's the sentiment of a community whose rapidly growing population, which in the Census includes Native Hawaiians, was estimated at close to 1.5 million in 2016, said Aitaoto, co-director of The Center for Pacific Islander Health at the University of Arkansas for Medical Sciences.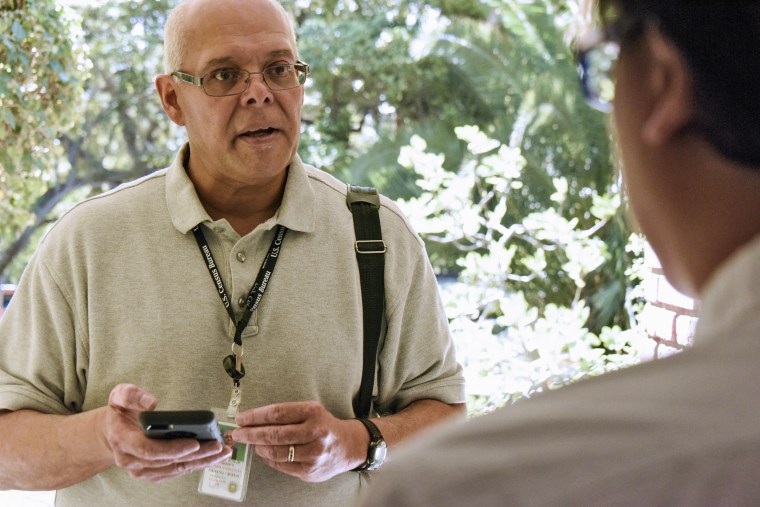 Among the concerns are whether answering the decennial questionnaire could affect work authorization and the ability to reside in the U.S., as well as whether data can somehow be used against Pacific Islanders who fill it out, according to Aitaoto.
"I think the word that keeps on coming up is 'trust,'" she said.
Conducting an accurate census is important since it helps decide the number of seats awarded to states in the House of Representatives; the way representative boundaries are drawn on local, state, and federal levels; and how $675 billion a year in federal funds is distributed.
If we're undercounted, that means we're not getting the funding that we need to serve this population.
Aitaoto said community advocates have been trying to get out the message to Pacific Islanders to participate in the congressionally mandated headcount, done once every 10 years.
"Even the previous census, we do a lot of community outreach on educating them that the Census does not give information to immigration, ICE, or whatever else," she said.
While a Census Bureau report following the 2010 census found a net undercount rate for Native Hawaiians or Pacific Islanders that statistically was no different than zero, community advocates believe the figures were still inaccurately low.
They worry an undercount will also happen in 2020.
"I'm not confident that the Pacific Islanders in the U.S. will be well represented in the census," Aitaoto said.
A growing U.S. demographic
Pacific Islanders make up less than 1 percent of the total U.S. population, but all 50 states recorded growth in their Native Hawaiian and Pacific Islander communities since the year the last Census was taken in 2010.
Estimates from the American Community Survey, typically conducted by the Census Bureau in the years between censuses, show that close to a dozen states have seen their Native Hawaiian and Pacific Islander populations nearly double between 2010 and 2016.
Those include Arkansas, Florida, Massachusetts and New Jersey, to name a few.
Native Hawaiian and Pacific Islander populations more than doubled in New York, Pennsylvania, Rhode Island, South Dakota and Wyoming, while states with established Pacific Islander communities on the West Coast all recorded increases, census data show.
Aitaoto said there are different patterns of migration among Pacific Islanders, with jobs being the driving force behind one of them.
Meat packing is one industry that has attracted Pacific Islanders to its workforce, Aitaoto said. Census estimates from 2016, for instance, show that close to 5,000 Marshallese — people from the Marshall Islands — live in Springdale, Arkansas, home to Tyson Foods.
Aitaoto said other ethnic groups of Pacific Islanders can also be found in states like Iowa, Missouri and Oklahoma doing similar work.
What gives Pacific Islanders from the Marshall Islands, the Federated States of Micronesia and the Republic of Palau permission to work and reside in the U.S. as non-immigrants is something called a Compact of Free Association.
The agreements were entered into in the '80s and '90s with the U.S., which administered these now Pacific Island nations following the end of World War II.
The compacts, among other things, permit the nations to self-govern and provide them with U.S. funding.
The U.S. also derives certain benefits. For instance, it gets the option to stop access to or use of the Federated States of Micronesia by military personnel or for military purposes of any third country.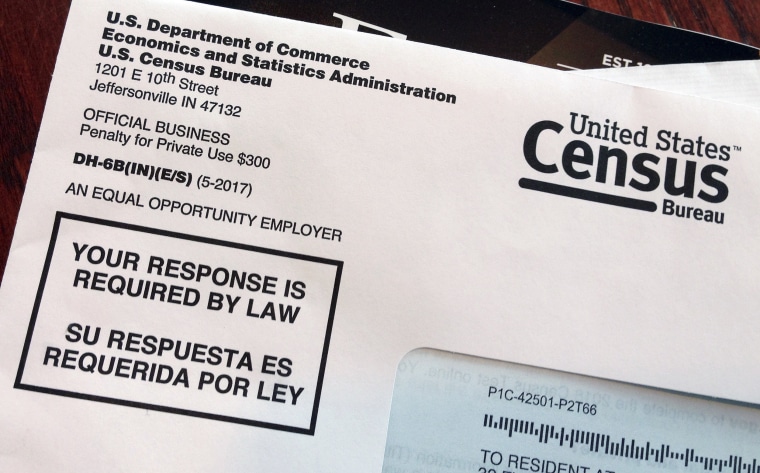 The fact that these agreements come up for renewal gives some Pacific Islanders working and living in the U.S. pause about whether their answers to the 2020 Census might affect those compacts and thus their own future in the U.S., according to Aitaoto.
"They fear that in the next round of compact agreements, the United States will remove that part," she said, referring to the clause allowing citizens of compact nations to work and live in the U.S.
The agreements are scheduled to expire in 2023.
The Census Bureau, in an email, said Title 13 of the U.S. Code "requires that responses to Census Bureau surveys and censuses be kept confidential and used for statistical purposes only."
"Additionally, by law, the Census Bureau cannot publicly release any responses that could identify a survey respondent or share answers with law enforcement agencies," the bureau said.
Census Questions
One proposed Census question stoking concerns within some groups, including Pacific Islanders, asks about U.S. citizenship. It'll be the first time since 1950 that the question, which already appears in the American Community Survey, has been asked in the decennial census, according to the Pew Research Center.
Knowing how many people living in a community are citizens can help the government enforce Section 2 of the Voting Rights Act, according to the Census Bureau. That section prohibits voting practices or procedures that discriminate on the basis of race, color, or being a member of a certain language-minority group.
Aitaoto said American Samoans are concerned that the citizenship question does not include an option to select "U.S. national." That designation is given to residents of this territory of islands under U.S. sovereignty, unless one of their parents is an American citizen.
U.S. nationals cannot vote, run for office, sponsor family members for immigration to the U.S., apply for certain government jobs, or serve on a jury.
If the nearly two dozen groups of Pacific Islanders for which data was collected in the last census avoid answering parts of or the entire 2020 survey, experts say the results could be distorted. That, they say, could adversely affect everything from congressional apportionment to federal funding, including in areas like education and healthcare.
Take, for example, the "language spoken at home" question, which the census has asked since 1890.
The multipart prompt asks first whether a person speaks a language other than English at home and, if so, to write in the language. It also inquires about proficiency, with four checkboxes from "very well" to "not at all," according to a publication of proposed questions from the Census Bureau.
"The Census would be incredibly helpful for schools to even anticipate what kind of language resources they would need," explained Rita Pin Ahrens, director of strategic initiatives and communications at the Asian & Pacific Islander American Scholarship Fund.
The Census Bureau document said language data helps school districts make long-term staffing and funding decisions for limited English proficient students and in planning government programs for adults and children who don't speak English well.
This is important because English language proficiency varies within different Pacific Islander groups.
Overall, 5 percent of households that identified as Native Hawaiian and other Pacific Islander alone or in combination with other races said they were limited English speaking, according to 2011 to 2015 estimates from the American Community Survey.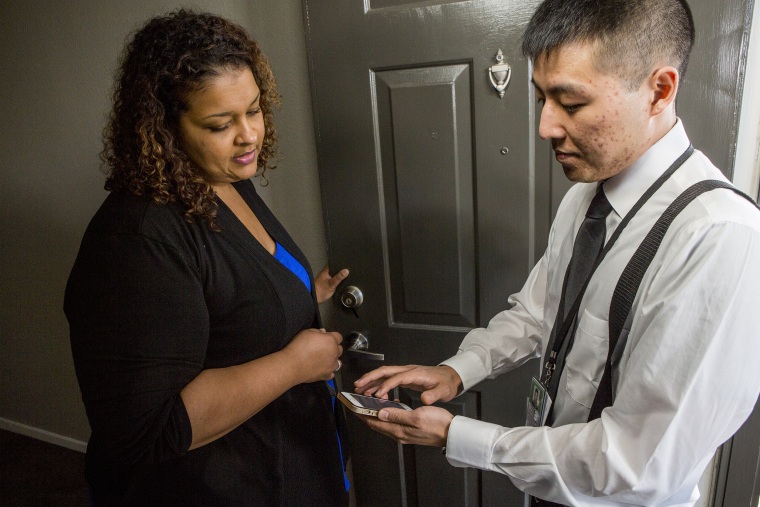 Drilling down, around 2 percent of Polynesian, 9 percent Micronesian and 11 percent Melanesian, all alone or in any combination, reported the same, the data show.
While the margins of error for some of these figures were comparatively large — and the population sizes different — the estimates still suggest that there are varied language needs within the diverse Native Hawaiian and Pacific Islander population.
It's a finding that some community advocates and experts argue might otherwise go unnoticed without accurate detailed data.
"The complete census only happens every 10 years," Ahrens said. "We have to live with the results of that data collection for the next 10 years, and so it's incredibly important."
Census results also affect health funding, much of which is population based, according to Aitaoto.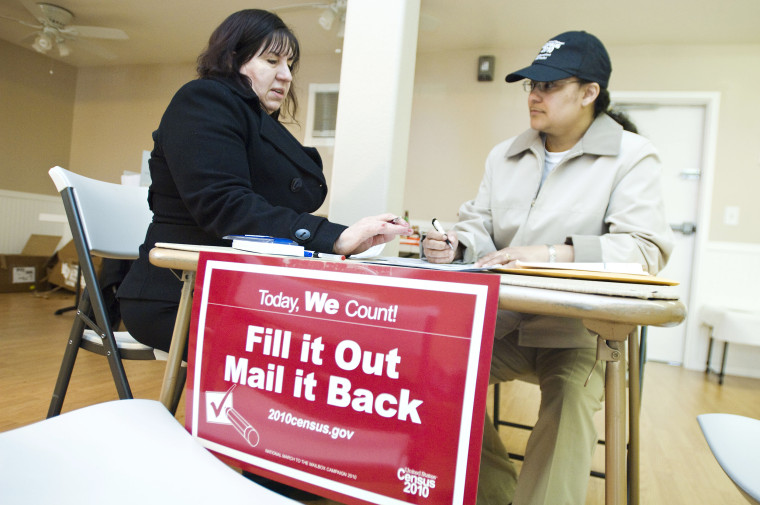 When used with other collected information, answers to many of the census questions — everything from gender to age to fertility to grandparent caregivers — can shed light on such things as changes in the demand for healthcare, according to the Census Bureau.
They can also help communities enroll eligible families in programs designed to assist them.
A 2014 report from Asian Americans Advancing Justice and Empowering Pacific Islander Communities, two advocacy groups, noted that Native Hawaiians and Pacific Islanders have higher rates of diabetes and obesity than average.
Cancer, it said, was also the fastest-growing cause of death among many Native Hawaiian and Pacific Islander groups.
"If we're undercounted, that means we're not getting the funding that we need to serve this population," Aitaoto said.
That members of the Pacific Islander population move around often and the head of households may work more than 15 hours a day are among the practical challenges to ensuring a correct count, according to Aitaoto.
She also raised concerns about how the bureau's pivot to technology and encouraging respondents to complete the census online will affect the 2020 Census.
For its part, the Census Bureau said it's designing "a robust outreach plan to engage and motivate the public to respond."
That includes marketing and outreach, as well as the Census survey itself, done in many different languages through the 2020 Census Language Program, according to the agency.
The bureau also said it sought out a subcontractor that focuses on Native Hawaiians and Pacific Islanders to develop outreach and communications efforts that appeal to this particular demographic.
"For the 2020 Census, we are looking to hire 1,000 partnership specialists at the local level, up from approximately 800 during the 2010 Census," the agency said. "Overall, we will spend $480 million on marketing and advertising, up from $376 million in 2010."
I'm not confident that the Pacific Islanders in the U.S. will be well represented in the census.
The Census Bureau acknowledged that, for a variety of reasons, some groups of people are historically undercounted.
"The more complex the household is, the greater the risk that a person won't be included in a response," it said. "Examples of complex living situations include renters, transient populations, or children living with grandparents or other relatives."
Census spokesman Michael C. Cook Sr. has said that the bureau's "top priority is to have a complete and accurate count of everyone."
And while Pacific Islanders in the U.S. make up a mere fraction of the total population, community advocates underscored the importance of getting the 2020 headcount right for this group.
"That is the gold standard of data," Aitaoto said of the census.
Follow NBC Asian America on Facebook, Twitter, Instagram and Tumblr.