U.S. Sen. Mazie Hirono announced Tuesday that she will undergo treatment for kidney cancer.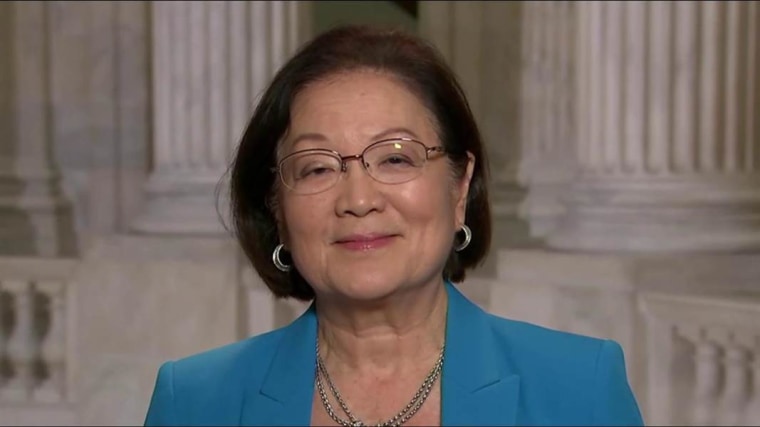 Her treatment will involve the removal of her right kidney as well as an outpatient procedure to remove a cancerous lesion on one of her ribs. It is being overseen by a kidney cancer specialist at MedStar Georgetown University Hospital in Washington D.C., according to a statement by Hirono's office.
"At the conclusion of this treatment, there will be no identifiable disease left untreated," Hirono, the first-term senator from Hawaii, said in the statement. "My doctor expects I will make a full recovery from these treatments."
The cancer was discovered during a pre-operative chest x-ray ahead of eye surgery scheduled in April and confirmed after follow-up tests, according to the statement.
"I will continue working during my recovery, and look forward to returning to the Senate as soon as possible," Hirono said. "I face this fight with the same determination I've fought for the people of Hawaii. And I never quit, especially when things get tough."
Follow NBC Asian America on Facebook, Twitter, Instagram and Tumblr.