Growing up as a Sikh in Wisconsin, Sandy Dhaliwal was often a source of intrigue for her friends who'd braid her long, uncut tresses and play dress-up with elaborate garments from her annual trips to India.
"People embraced me," Dhaliwal, 24, said, "Then, on the other side, my brother and dad — all the men in my family — wore a turban. They weren't really treated as being unique the same way I was."
As a young girl, she remembers sitting beside her father on a plane when a passenger behind them reached over the seat, yanked his turban, and called him a terrorist.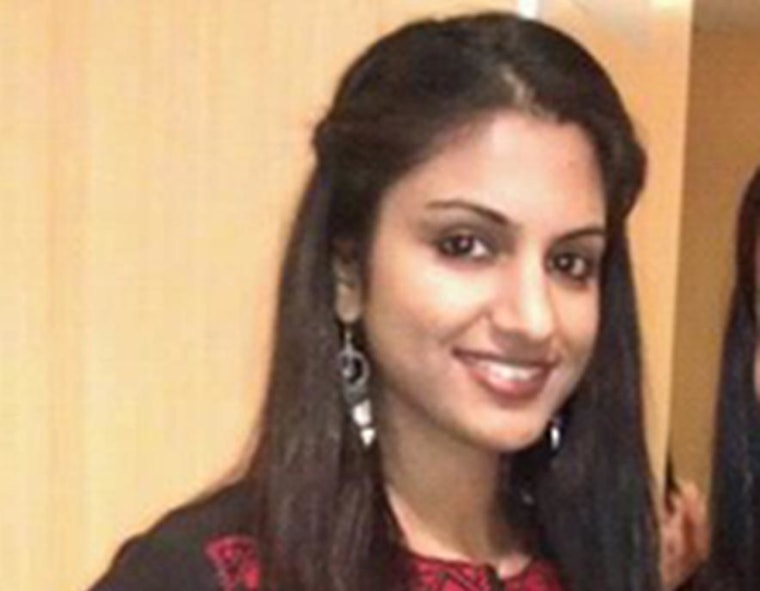 Leaders in the U.S. Sikh community say these kinds of isolated verbal or physical attacks on Sikhs aren't uncommon, and they're often fueled by misconceptions about those who follow the faith.
In response, Dhaliwal and other Sikhs launched the National Sikh Campaign in March, to dispel misinterpretations about their faith by integrating their religious identity into the American landscape. To help fine-tune their message, the campaign last month hired former Hillary Clinton strategist, Geoffrey Garin.
Garin previously worked for Clinton's 2008 Presidential campaign and Priorities USA, the super PAC backing President Obama's 2012 reelection. With Garin's guidance, the campaign plans to deploy grassroots and social media strategies to highlight Sikhs' contributions to society and counter negative perceptions.
"What Sikhs actually believe and what people attack are two different things."
"The purpose of the campaign is to give other Americans a better understanding of who Sikh Americans are and what makes them valued members of the American community," Garin said. "Most importantly, what are the insights about Sikh Americans that are most important to communicate?"
Garin's research, which he says is currently a "work in progress," will delve into what Americans understand about the Sikh community and how they react to seeing someone in a beard and turban. Currently president of Hart Research in Washington, D.C., Garin and his team will compile facts, images and stories about Sikhs to form a comprehensive message.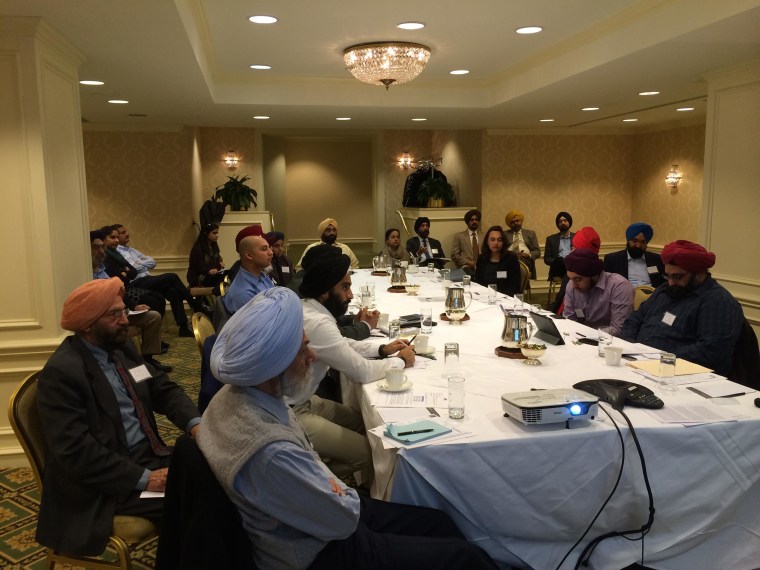 Identifying common values between Americans and Sikhs, such as community service and diversity, can help dissolve the faith's "image and message problem," said the campaign's executive director Gurwin Ahuja. In its early stages, organizing directors across the country, including Dhaliwal, have been using word of mouth to inform communities about the campaign.
"What Sikhs actually believe and what people attack are two different things," Ahuja said.
He said the campaign aims to to boost the profiles of American Sikhs, who are a "bit under the radar." While figures differ, the Pew Research Center estimated in 2012 that about 200,000 Sikhs make up about six percent of the American population.
The word 'Sikh' made headlines in December when a Gap holiday ad featuring an Indian American was vandalized with hate speech in a New York subway station. Other Sikhs breaking into the public sphere include MasterCard's CEO Ajay Banga and Narinder Singh Kapany, who's been recognized for his work in fiber optics.
"The perception is that people see a turban and beard, and they assume it's so much a religious extreme because of what they've seen on TV."
A campaign driven to shift ideology — outside of politics — isn't a novel approach.
The "I'm a Mormon" campaign emerged in New York City in 2011 and has sprouted up in other places internationally. Through images and videos online, on subways and in the media, Mormons showcased believers from diverse backgrounds to contradict societal stereotypes.
Jivan Achreja, a strategist for the Sikh campaign, pointed to the LGBT movement's efforts to cultivate progressive attitudes. Garin's hiring is another step in pursuing similar results, and Achreja said the campaign also helps to work with leaders from other faiths to promote acceptance.
"The tactic that we're using is not something completely brand new. It's almost been brought down to a science," he said.
Antagonism against the Sikh community has escalated since the 9/11 attacks because of intensified fear and prejudice against groups assumed to be terroristic.
Much of the hate crime and discrimination directed at Sikhs is based on their adherence to traditional articles of faith, including long beards and turbans for men.
"The perception is that people see a turban and beard, and they assume it's so much a religious extreme because of what they've seen on TV," Ahuja said.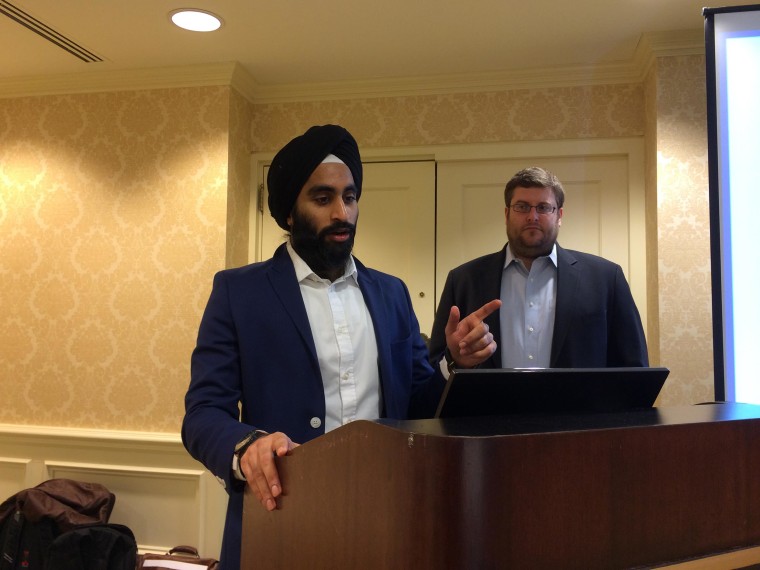 A 2012 attack on a Sikh temple in Wisconsin killed six and injured four, and for the community, the senseless tragedy prompted the need to distinguishing their beliefs.
"It's not like we're some 'other,'...We believe red, white and blue just like everybody else."
Sikhism, a monotheistic religion, was founded in the late 15th century by Hindu-born Guru Nanak in Punjab, a region now split between India and Pakistan. Most prominent in India, Sikhism is often identified globally as the fifth largest religion, behind Christianity, Islam, Hinduism and Buddhism.
Previous data has already shown that misinformation can fuel hate crimes against American Sikhs.
A 2013 study found that 70 percent of respondents could not identify a Sikh man in a photo of a Sikh dressed in traditional attire. Additionally, 79 percent of respondents couldn't identify India as the geographic origin of Sikhism, and 49 percent believed it was a sect of Islam. The Sikh American Legal Defense and Education Fund and Stanford Peace Innovation Lab conducted the study.
A 2014 study by the Sikh Coalition found that 54 percent of Sikh youth nationwide — and 67 percent of turbaned youth — reported experiencing bullying and harassment. Of those who reported bullying, 13 percent said they faced it almost daily.
For those behind the campaign, the ease of disseminating information online and utilizing research makes a wider audience reachable.
"It's not like we're some 'other,'" Ahuja said. "We believe red, white and blue just like everybody else."