A group of undocumented Asian-Americans stepped into the spotlight in New York this month to share their personal stories -- not for political points, or for a public service announcement, but for a play.
The performance, "Letters From UndocuAsians," was written, produced and performed by members of RAISE (Revolutionizing Asian American Immigrant Stories on the East Coast), the first pan-Asian, undocumented, youth-led group on the East Coast.
"A lot of times our stories are pushed down or silenced," said co-organizer and RAISE member Neriel David Ponce. "Our community makes it scary to tell our stories because it puts our family in danger."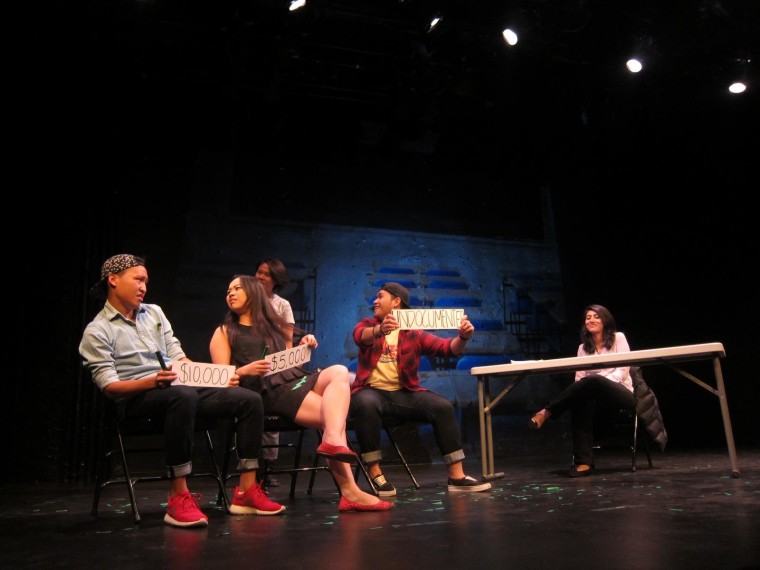 The play highlighted the intersecting oppressions and micro-aggressions undocumented Asian American youth experience in their everyday lives, with acts like "10 Things You Don't Say To An UndocuAsian," and a reading of personal "Letters From UndocuAsians."
"We want our audience to understand our struggles. We want them to be aware, go on our website, take a position and take action," said Ponce.
The performance included interactive segments such as rally chants, a donation collection, and a Twitter Town Hall where the hosts urged everyone to pull out their phones and Tweet directly to President Obama, New York City Mayor Bill de Blasio and New York Governor Andrew Cuomo.
"Our community makes it scary to tell our stories because it puts our family in danger."
An estimated 1.3 million undocumented people in the United States are from Asia.
"One of the biggest challenges of being an undocumented Asian American is the 'Model Minority Myth,'" said the play's host, Rhustie Valdizno. "People always think that since we're Asian, we are doing well."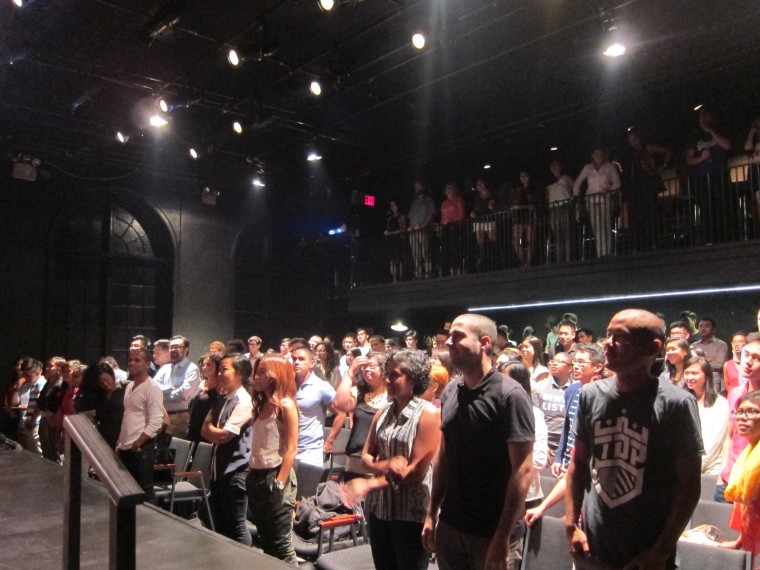 Without legal status, the performers expressed frustration that all their hard work feels fruitless since they can't apply for financial aid, they can't afford a college tuition, and they can't accept full-time jobs after graduation.
Despite their fears about speaking publicly, the performers said they believed the only way that change would come was by showing the world the faces, voices, and stories behind the numbers.
"We're not just random invisible people," said co-organizer and RAISE member Hong Mei Pang. "We are workers, students, family members…working together to get out of this global crisis."