Two royal seals dating back to the 1500s and 1600s were returned to South Korea by U.S. Immigration and Customs Enforcement (ICE) late last month.
According to ICE, the seals are worth approximately $750,000 each and were taken illegally during the Japanese occupation of the peninsula and the Korean War. In remarks before returning the seals, ICE Acting Director Thomas D. Homan emphasized the cultural value of returning the artifacts to their country of origin.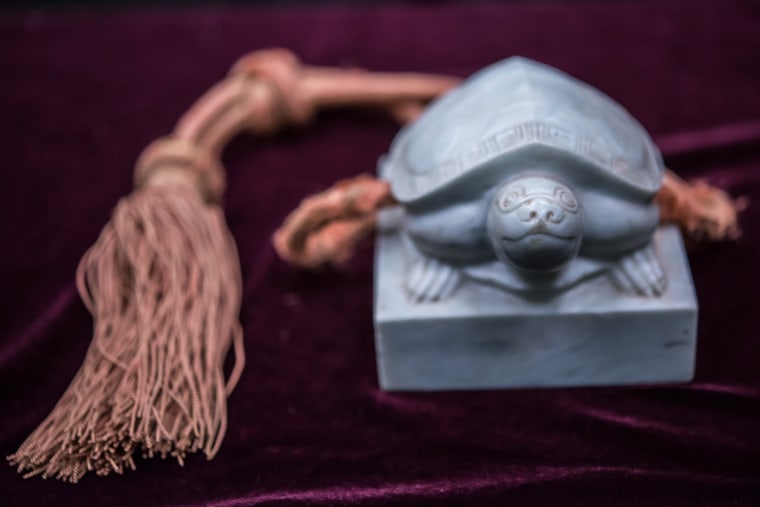 "While we recognize that cultural property, art, and antiquities are often assigned a dollar value in the marketplace, the cultural and symbolic worth of these Korean treasures far surpasses any monetary value to the people of Korea," Homan said in his speech, according to a statement from ICE.
The return also marks the end of a years-long federal investigation that began when the U.S. attorney's office was asked to look into the origins of one of the seals, which had been sold to the Los Angeles County Museum of Art (LACMA) in 2000 and was part of the museum's collection.
The gilt bronze seal was created to honor Queen Munjeong, who reigned from 1545 to 1565. South Korean officials raised concerns that it had been stolen from the National Shrine in Korea decades earlier. An investigation into the seal's origins was opened in 2013.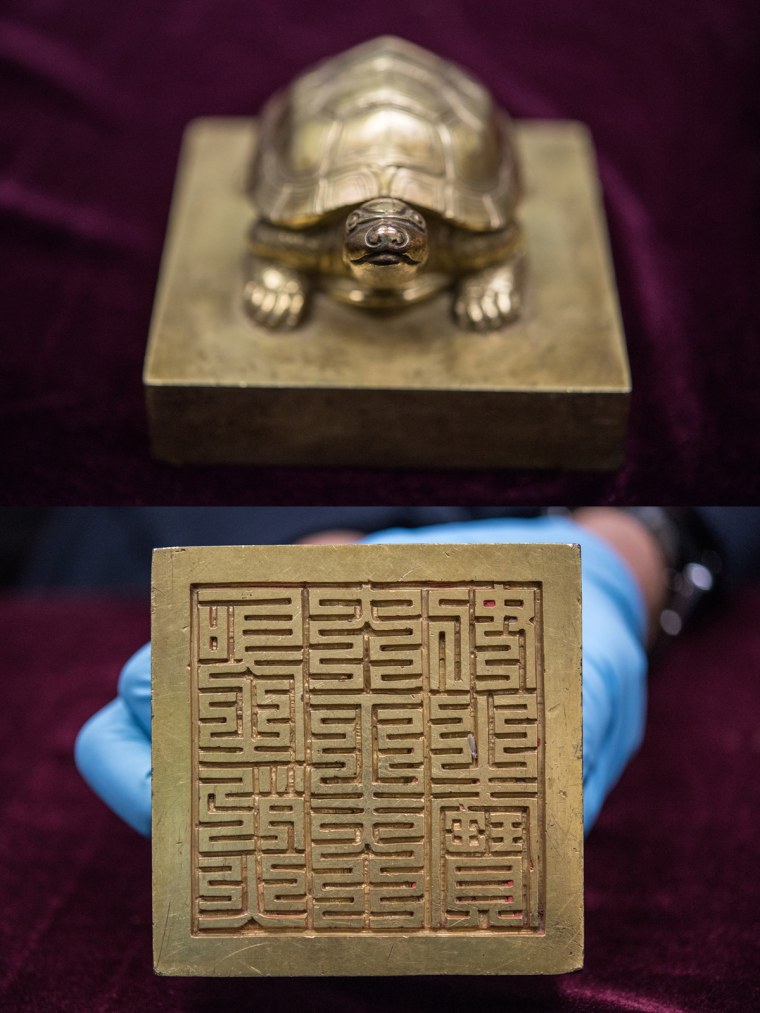 "We are very glad that the seal is being returned to the Korean government," Miranda Carroll, senior director of communications for LACMA, told NBC News in a statement.
According to Carroll, the museum had discussions with representatives from the South Korean government and cultural groups before the federal investigation began.
"Based on evidence supplied to us by those groups and our own research, we had been about to return the seal ourselves to an appropriate representative of the government of Korea when the U.S. Attorney's office intervened and asked us to turn the seal over to them, which we voluntarily did," Carroll said. "We are delighted that, after turning possession of the seal over to the U.S. Attorney, they are now sending it back to Korea."
The second seal being returned is the royal seal of King Hyeonjong, who reigned from 1659 to 1674, according to ICE. Made of jade, it is the larger of the two seals, both of which are adorned with turtle-shaped knobs. Officials learned of the existence of the second seal, which was part of a private collection, during subsequent investigations.
"Now, with the help of the American people, the national treasures of the Republic of Korea will be returned," Min Seok Ahn, a member of South Korea's National Assembly, said in the ICE release.
Follow NBC Asian America on Facebook, Twitter, Instagram and Tumblr.