USA Swimming has released its first-ever Asian-American Cultural Inclusion Resource Guide as part of a series of initiatives dedicated to fostering athletic diversity and inclusion.
"We want to cover the whole range from learning how to swim, to how to get into the sport," Mariejo P. Truex, USA Swimming programs and services director, told NBC News. "We hope that it speaks to any Asian-American athlete or family regardless of where they are in this progression. If we have a family signing up for swimming lessons, we want the guide to speak for them. If we have Asian Americans already in the pipeline, we want them to know...we're thinking about programming and services that will benefit them."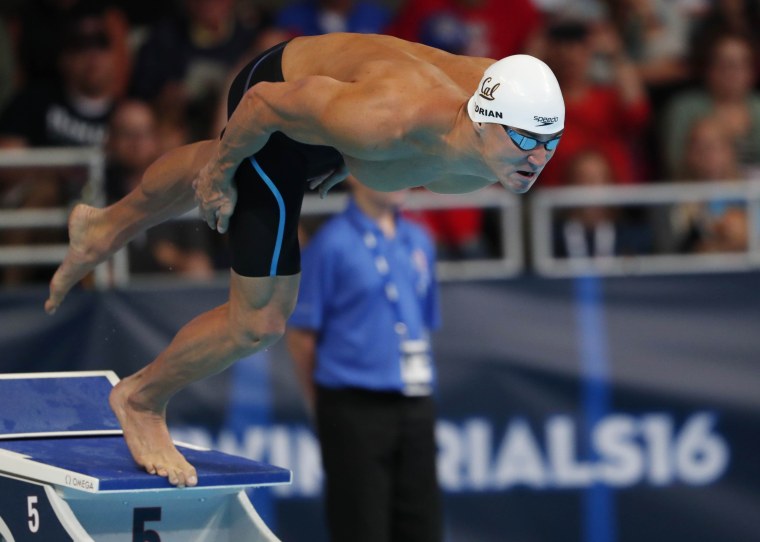 USA Swimming has released a total of four cultural inclusion resource guides — including ones for the LGBTQ, African-American, and Hispanic/Latino communities — to provide resources and mentorship programs to underrepresented groups in sports. The organization also plans to release a fifth guide for Native American communities.
According to the most recent guide, a total of 339,903 year-round athletes are currently registered with USA Swimming, the national governing body and member service organization for the sport of swimming. Of that number, approximately 5.3 percent — 18,107 — are Asian-American or Pacific Islander. Sixty-six percent of Asian Americans don't know how to swim, according to USA Swimming.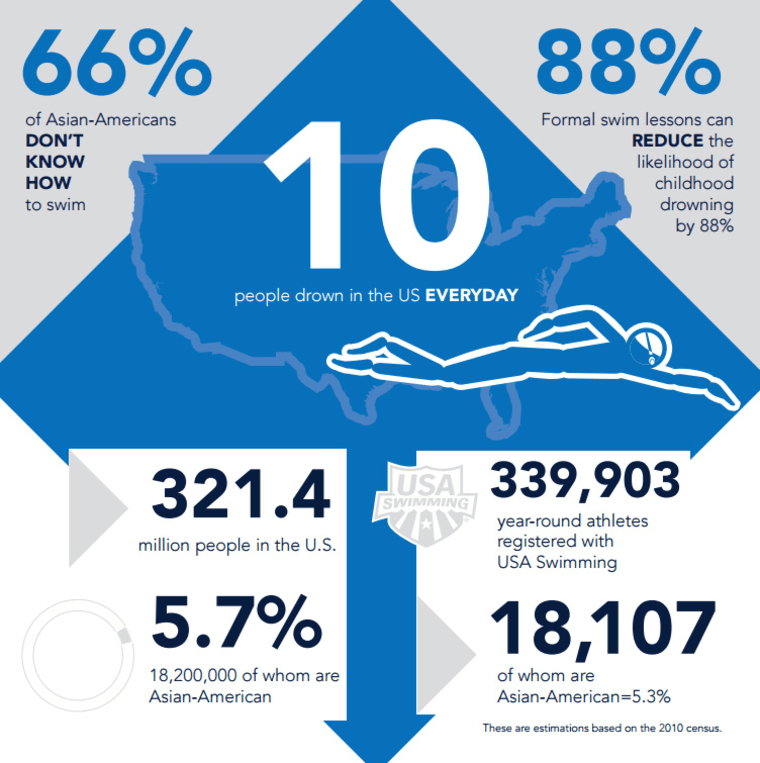 Barriers to swimming participation identified by research referenced in the guide includes fear, swimming ability, physical appearance, parental influence, access to role models, and access to athletic facilities.
"It's really trying to create communication and education between USA Swimming and the community we're trying to reach to understand what's the motivation and what are some of the barriers, and trying to create ways to collaboratively figure out how to bridge the gap and attract them to the pool," Truex said.
One of the goals of the USA Swimming guide is to also retain current athletes by providing diverse role models, Truex said.
USA Swimming celebrates the contributions of diverse athletes by highlighting their stories and making them a focal part of the resource guides, Truex added, citing research that shows having the presence of role models is important for success in a particular area.
Athletes highlighted include Schuyler Bailar, the first openly transgender swimmer on the NCAA Division 1 men's team; Margaret Guo, the 2016 NCAA Woman of the Year; and Olympian Nathan Adrian.
"Having role models is a paramount for success," Truex said. "When they can identify with people that look like them or come from the same background as them or maybe have the same family upbringing, it kind of creates that long-term goal setting, like, 'wow, I can do that, too. That person or that coach can be me.'"
Follow NBC Asian America on Facebook, Twitter, Instagram and Tumblr.