On Tuesday, the United States Postal Service (USPS) announced a new stamp commemorating Diwali, the Hindu festival of lights. Diwali, which falls between mid-October and mid-November, is depicted on the stamp with a lit diya oil lamp, a lamp traditionally used in many Hindu holidays. The stamp will first be issued on Oct. 5, and a first-day-of-issue dedication ceremony will also take place at the Consulate General of India in New York.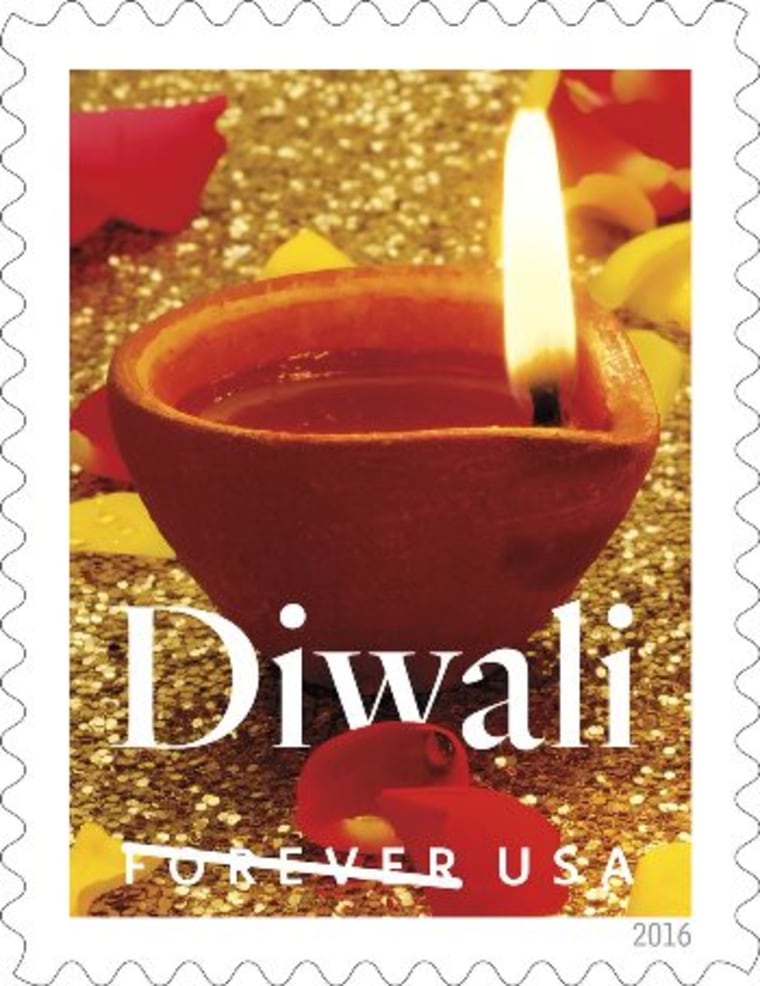 In July, Rep. Tulsi Gabbard launched an online petition for the USPS to release a stamp commemorating the Hindu holiday. Gabbard, the first Hindu representative to have been elected to Congress, described Diwali as a holiday that honors "righteousness, and service to others before self – values that transcend different religions, backgrounds, and differences."
"This act by the U.S. Postal Service to recognize this special day is momentous and will further increase and enrich our nation's tapestry of religious and cultural diversity," Gabbard said in a statement.
Before the release of this stamp, the USPS had already created commemorative stamps for holidays like Christmas, Eid, and the Lunar New Year.
According to a statement from the USPS, the postal service annually receives about 40,000 stamp ideas from the public. However, only 25 or so submissions will get selected by the Citizens' Stamp Advisory Committee for the Postmaster General's approval.
Follow NBC Asian America on Facebook, Twitter, Instagram, and Tumblr.
RELATED