Three New York men were arraigned Monday night on hate-crime charges for allegedly toppling and defacing dozens of headstones in a cemetery and spray painting messages like "Ching Chong," "F**k Jackie Chan," and the N-word, according to the Queens district attorney.
Mark A. Barrancos, Bruno Camacho, and Edward Evseev, all 21, appeared in Queens Criminal Court on a complaint charging them in connection with the Aug. 14 incident at Cypress Hills Cemetery, the district attorney's office said in a statement.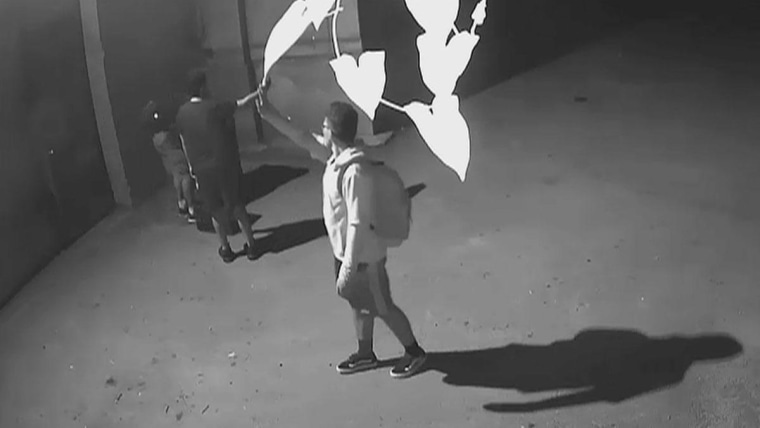 The men are accused of vandalizing close to 100 headstones, along with mausoleums and monuments, and causing more than $100,000 in damage, prosecutors said.
Among the sites defaced were two belonging to Chinese-American organizations, as well as an Asian headstone, which appeared to have human feces on it, the DA's office said.
"Even in their eternal rest the dead of Queens County cannot escape from the bigotry and hatred that brews in some people's hearts," Queens District Attorney Richard A. Brown said.
Queens Criminal Court Judge Ushir Pandit-Durant set bail for the three defendants at $100,000 bond, or $70,000 cash, the district attorney's office said.
The charges include third-degree burglary as a hate crime, second-degree criminal mischief as a hate crime, first-degree cemetery desecration, first-degree aggravated harassment, and third-degree criminal trespass as a hate crime, the DA said.
Phone messages left with attorneys representing the defendants were not immediately returned.
According to prosecutors, Barrancos, Camacho, and Evseev allegedly entered the cemetery sometime between 6 p.m. on Aug. 14 and 6:15 a.m. the following day.
The words "Ching Chong" were spray painted on the Gee Poy Kuo Association's monument and the Sze Kong Mutual Benevolent Association's arch, the DA's office alleges.
"F**k Jackie Chan" was also scrawled on an Asian headstone, and human feces was left on it, the district attorney alleges.
Around 15 vaults inside the Memorial Abbey mausoleum suffered damage, with at least two marble enclosures cracked and more than 10 defaced with paint, the district attorney said.
Three statues and at least two bases for them were toppled and broken, prosecutors said. Three stained glass windows were also damaged.
Nearby, nearly six-dozen headstones were knocked over and 48 damaged with paint, the DA's office said. Messages left included "God LOL" and the N-word, prosecutors allege.
Barrancos, Camacho, and Evseev are all due back in court on Nov. 15. Each faces up to 15 years in prison, if convicted.
Follow NBC Asian America on Facebook, Twitter, Instagram and Tumblr.