The Vatican announced Tuesday a new leader for the Catholic Diocese of Salt Lake City, Bishop Oscar Azarcon Solis from the Archdiocese of Los Angeles.
Named by Pope Francis, Solis will be the first Filipino-American bishop to head a diocese in the United States, according to the Catholic Church. He is scheduled to be formally installed on March 7.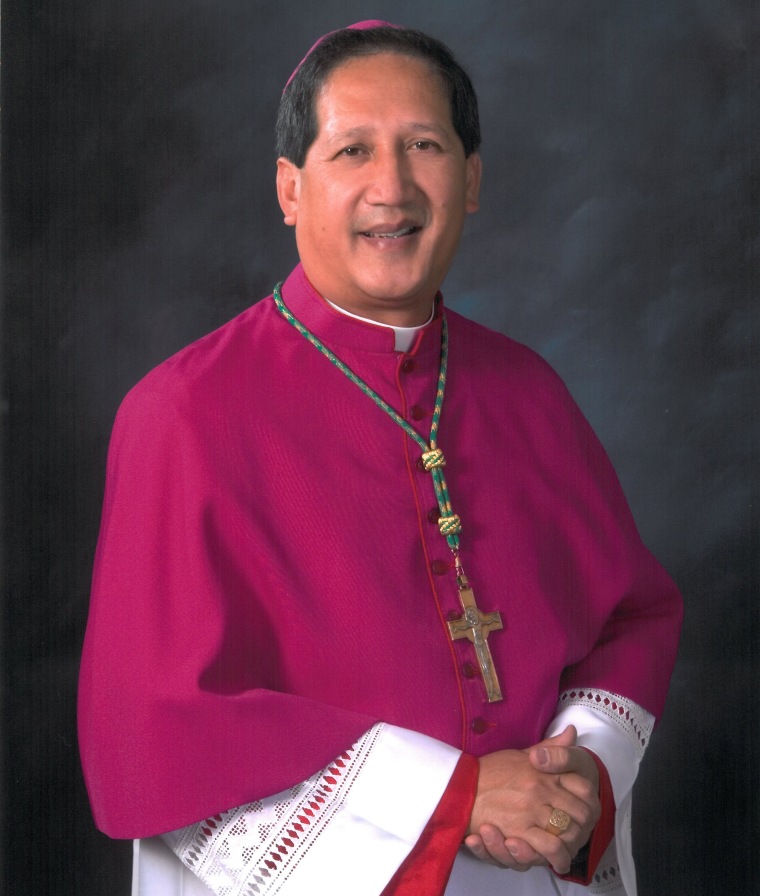 Solis learned about his appointment in December, but kept the knowledge secret until Monday, one day prior to the announcement, he said.
"During my morning deanery meetings in San Pedro , I missed several phone calls coming from the papal nuncio [the diplomatic representative for Vatican City]. When I called back, my first remark was, 'Your Excellency, am I in trouble?' " Solis, 63, told NBC News."After that call, my life has been changed completely. Archbishop Cristophe has convinced me to say yes — and I say yes, very humbly."
In a Salt Lake City press conference on Jan. 10, Solis said that he is humbled to take on his new position.
"I must admit, that I had a feeling of trepidation because of the enormous sacred responsibility of being an ordinary bishop," he said. "But I feel very encouraged that even without a bishop, the church here in Utah remained strong and alive. It's a beautiful manifestation of God's abiding presence here with all of us."
The Diocese of Salt Lake City — which serves the entire state of Utah — is home to over 300,000 Catholics, according to the church. The diocese has been without a bishop since Archbishop John C. Wester was transferred to Santa Fe, New Mexico, in April 2015 to lead the archdiocese there.
Born on Oct. 13, 1953, in San Jose City in Nueva Ecija province, Philippines, Solis attended seminary in Tagaytag City, and was ordained a priest in April 1979, serving in southern Nueva Ecija and the Archdiocese of Manila.
He pursued his doctoral studies in canon law in Rome and later worked on the pastoral level, serving in various parishes in New Jersey and Louisiana.
In December 2003, Solis was named auxiliary bishop of Los Angeles by Pope John Paul II, becoming the first Filipino American promoted to the episcopacy in the U.S. He was also the first bishop to be ordained in the city's Cathedral of Our Lady of the Angels the following year.
In 2009, Solis was named episcopal vicar for the San Pedro pastoral region in the Archdiocese of Los Angeles. He also served as director of the Office of Justice and Peace, and vicar for the Office of Ethnic Ministry in the archdiocese.
After serving the Catholic community in Los Angeles for 13 years, Solis had been contemplating taking a sabbatical before he received the appointment from Francis.
"I was living and working comfortably in Los Angeles, and I thought that my heart had decided that Los Angeles should be my home and place to retire," Solis said. "But man proposes, and God disposes. I had my plan, but God obviously had a different one — and so here I am."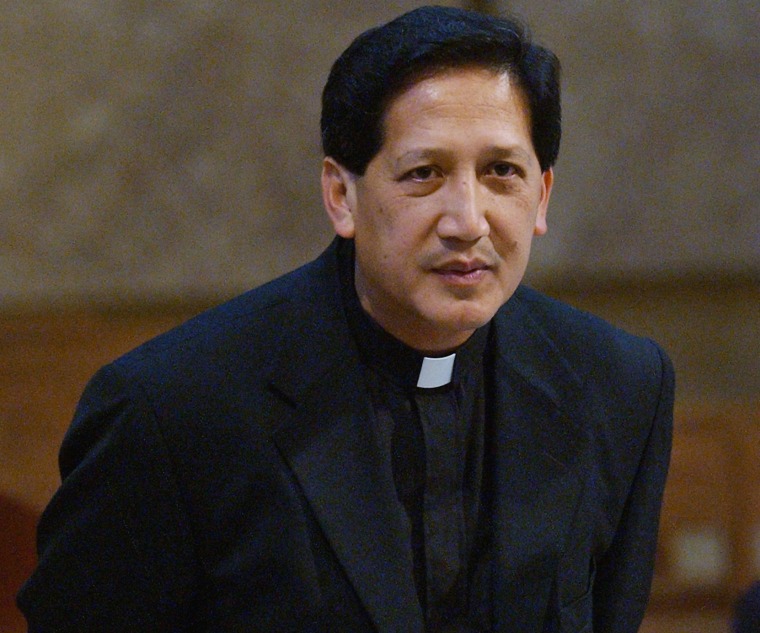 As the first Filipino American to head a U.S. diocese, Solis said it is a "gift" for an immigrant from the Philippines to be recognized in the church. He sees the appointment more as an opportunity to "learn and work collaboratively with the people of Utah."
"It just so happens that I am Filipino, but in essence, I am a priest — where I am called to do mission to proclaim the Gospel, that's where I go," he said. "We apply ourselves to what God has decided. … It is a privilege to be carry out this sacred responsibility to live out the mission of Christ."
Solis said he also admires those in the Church of Jesus Christ of Latter-day Saints and their dedication and persistence to spread their faith in the U.S.
"We welcome diversity. When you work for and serve the church, you will encounter [people from] various cultures and faiths."
"We welcome diversity. When you work for and serve the church, you will encounter [people from] various cultures and faiths," he said, emphasizing the Catholic faith as one of openness, unity and diversity.
"I know that Bishop Solis will be for [Salt Lake City] a model of prayer and compassion, and a great bishop," José H. Gomez, archbishop of Los Angeles and vice president of the United States Conference of Catholic Bishops, said in a statement. "And I fully expect that he will become the leading voice for the millions of Filipino Catholics in this country, who are a beautiful sign of growth and renewal in our Church and in our country."
Solis' episcopal motto, "Fiat Voluntas Tua," translates to "your will be done." He said that this mantra has guided him throughout his vocation and journey as a priest.
"Of course, there is hesitation, doubt, and fear that come with uprooting — but you realize that's what you ask for when you become ordained," he said. "When you start allowing God to mold you, you start to feel some peace. You become more confident that this is His work, His will; not mine."
Follow NBC Asian America on Facebook, Twitter, Instagram and Tumblr.
Correction: An earlier version of this story misstated that Solis learned about the appointment a day before the Vatican's announcement. He learned about the appointment in December.