When David Grabias decided to produce "Operation Popcorn," a documentary about the 2007 arrest of 10 Hmong-American leaders and a retired U.S. Army lieutenant colonel making its national broadcast debut May 17 on the WORLD channel, he assumed it would be a "fairly straight-forward social issues film." But after gaining access to surveillance material and tapped telephone transcripts, Grabias discovered a convoluted story with hidden agendas, political subterfuge, and unreliable sources.
"When we started filming the project [in 2008], the charges were still active," Grabias told NBC News. "So there was really this idea that people were facing life in prison. The stakes were high, and you know, there was a lot of pressure for people to push their story and get their version of events out there."
RELATED: How One Woman Helped Put the Mississippi Delta Chinese on the Map
Grabias first learned about the case in late 2007 when he was on tour promoting his film, "Sentenced Home." After a screening in San Diego, Grabias said one of the attendees came up to him and said, "There's this crazy story you really need to look at where these guys just yesterday got arrested in Sacramento."
"The fact that there are Hmong people living in the U.S. — they would never be here if we never went into Southeast Asia. What responsibility do we have towards these allies?"
Soon after, Grabias met with Locha Thao and his attorney.
The subject of "Operation Popcorn" has roots as far back as the Vietnam War, when the CIA recruited Hmong tribesmen to fight against the Communists in Laos, according to the film. An estimated 30,000 Hmong people died in the Vietnam War fighting on behalf of the United States. When the U.S. withdrew from the war in 1973, the Hmong who stayed in Laos were persecuted by the Communist government for their alliance with America.
Around 2002, a graphic video leaked out of Laos, Grabias said, revealing the continued persecution and murder of Hmong people by the government. Hmong refugees who had settled in the United States felt an urge to help their community abroad. In 2006, General Vang Pao — a Hmong leader recruited by the CIA to fight in the Vietnam War — spoke in front of the United Nations seeking assistance for the persecuted Hmong in Laos, but received no response or action.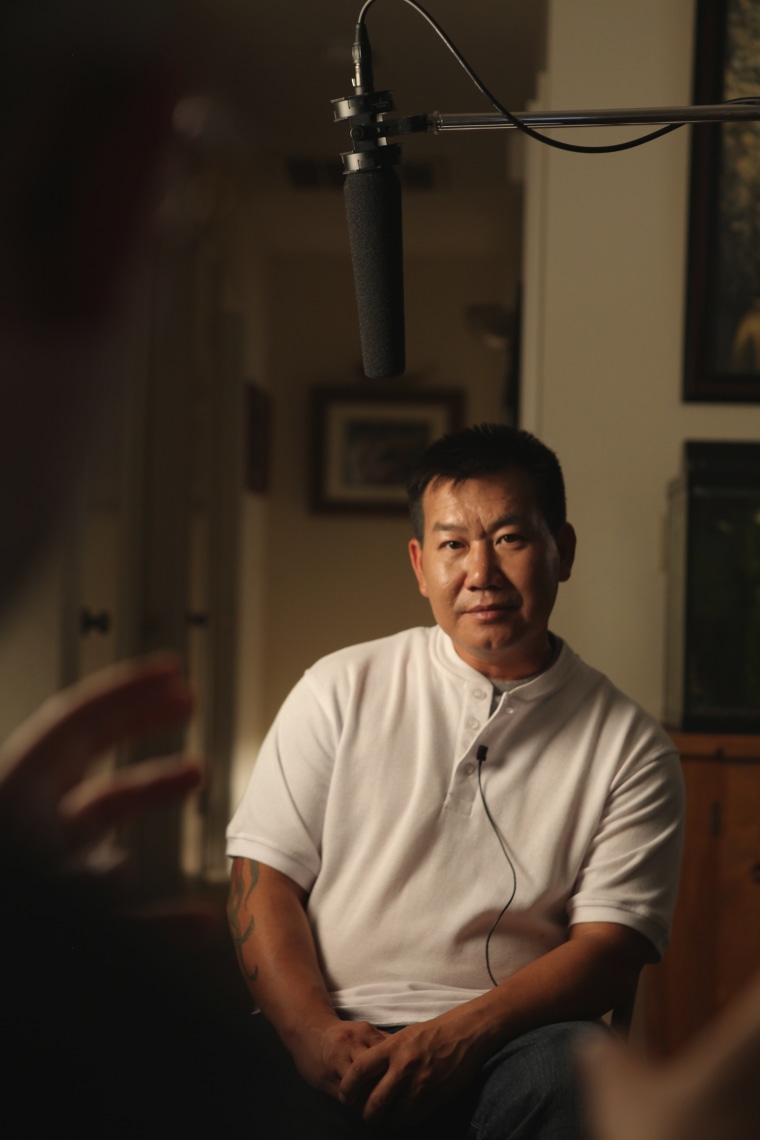 The same year General Vang Pao spoke before the United Nations, Thao sought help from politicians around him, only to learn that few cared about the Hmong cause abroad. Retired U.S. Army Lieutenant Colonel Harrison Jack (in the film, he is identified as "the colonel") is sympathetic to the Hmong community and agrees to support Thao in his endeavors, according to the documentary. A few weeks after Thao and Jack met, Jack connects Thao with a self-proclaimed arms dealer by the name of Steve, offering to sell Thao weapons.
In the film, Thao is shown communicating with the colonel and Steve to arrange a weapons deal. Thao then communicates with the other Hmong leaders to raise funds for the deal, hoping to deliver the weapons to the Hmong in Laos for their protection.
The film hits a turning point when Thao suspects that Steve might be connected to the CIA.
"It is just an amazing, crazy story that we had to do it," Grabias said.
Grabias feels that there are many untold stories in American history, especially concerning American foreign policy. He believes its his responsibility as a journalist to make sure these stories are shared — a strong motivator behind making Operation Popcorn.
"The U.S. government has a history of going in and getting involved in regional conflict with surrogate allies," Grabias said. "You can look at Afghanistan and Iraq in more recent history. What is our relationship with them during the conflict, and more importantly, our relationship with them after the conflict is over?"
"The fact that there are Hmong people living in the U.S. — they would never be here if we never went into Southeast Asia," he continued. "What responsibility do we have towards these allies?"
For Hmong refugees settled in the United States, many didn't see America to be a permanent home. They viewed the country as a safe retreat — a direct result of the U.S.'s involvement in the Vietnam War — and hoped to one day return to Laos, Grabias said.
"All of my films deal with the idea of what is home, how do you define home, is home a physical place, is it a building, is it cultural identity, is it an ethnical identity," he said. "I think that's a very important subject in American culture today and I felt that this film addressed it and interrogated the subject in a very unique way."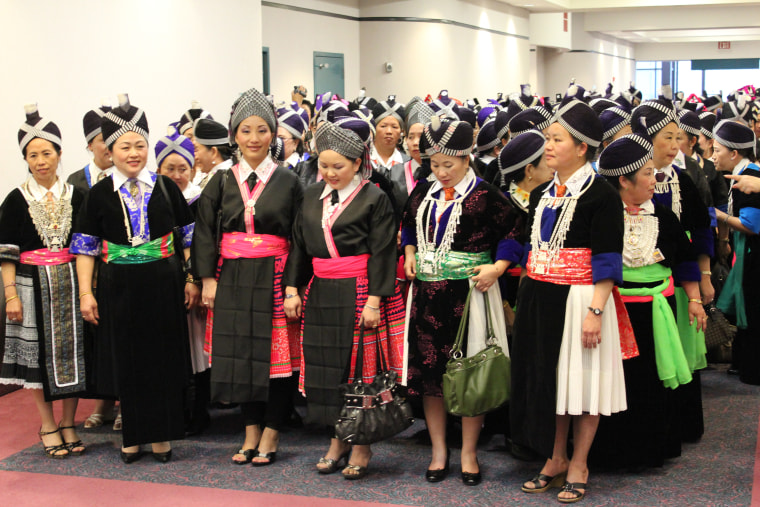 While the film has been successful in the Asian-American film festival circuit, winning best documentary at the San Diego Asian Film Festival, Grabias said that one of the challenges of the film was getting mainstream funders interested. "A lot of people saw the story and just didn't understand, like, 'Why would you make a film about this very small ethnic group?'" Grabias said. "It's a very esoteric thing for mainstream media funders."
Despite the naysayers, Grabias believes films like "Operation Popcorn," which will also stream for two weeks online at no cost, can have a great impact on American culture and society. "At the end of the day, for all of us media makers, the most revolutionary or most impactful thing is to just make work about these people as people," Grabias said.
In addition, examining the reverberation of war in a refugee community such as the Hmong several decades later can help Americans better understand present day situations around refugee communities including Syrians, Afghanis, and Muslims, he said.
"You can have a discussion about refugee issues and about who these communities are, what debt we owe them, what their place and role in America can be, in a way that's a little less sensationalized," Grabias said. "We can really get a sense of how these issues have played out over the last two decades."
Follow NBC Asian America on Facebook, Twitter, Instagram, and Tumblr.