A fixture on New York's social scene, one of the most photographed men in the city, and widely-celebrated as one of the world's best dressed, Waris Ahluwalia has built successful careers in designing, acting, and modeling, though he never intended to go down any of those paths.
The 39-year old son of Indian immigrants has starred in Wes Anderson films, launched jewelry lines, and been the face of major ad campaigns. But it's his latest project that now takes him back to his country of birth, to find and bring the work of Indian artisans to the rest of the world.
Ahluwalia opens up about his family, developing his sense of identity, and the photos he hopes never surface.
How do you introduce yourself?
It depends on what country it is. So here, in this country, I introduce myself as Waris. But if it's in Bali, I go by Zebra.
Zebra? Why?
I decided that's my Bali name.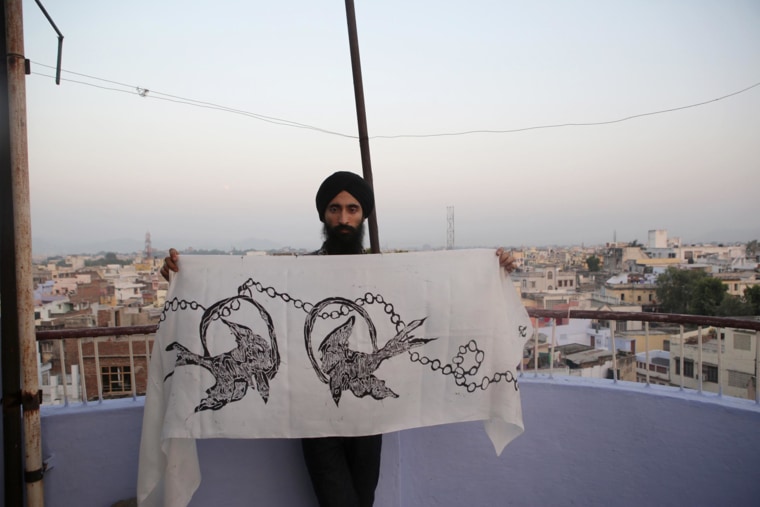 And if someone asks you, "what do you do?"
I say "about what?" (laughs). You know, it just seems like the harshest question. It happens a lot and I take a lot of joy and time in making it a game to avoid answering the question.
Do you have a hyphenated identity, like a lot of Asian Americans?
Storyteller-Explorer-Lothario? My identities tend to be as vague as possible. I don't feel the need to self-identify, because it's complicated.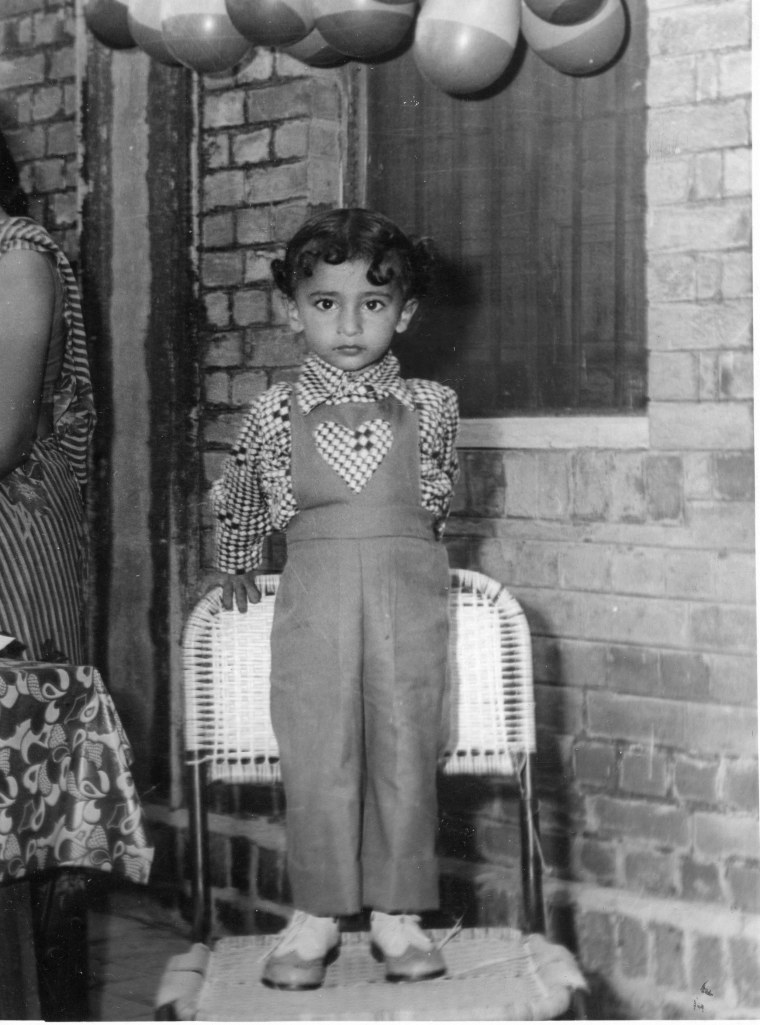 Where is your family from?
From India, from Punjab. I was born in India as well, and we moved to New York when I was five. My dad passed away when I was 20. I like to say I got my sense of adventure from him. He essentially just picked up his son and wife and moved.
Did you have much of a connection to India growing up?
We didn't move to an Indian neighborhood. My friends were non-Indians, non-Sikhs. But we spoke Punjabi at home as well as English. We ate at home every day. My culture was intact through my family.
Was it tough to fit in?
Whenever you're different, your existence presents a challenge for other people. You're the odd man out. But I think from an early age I was just comfortable with who I was, largely due to the way I was brought up.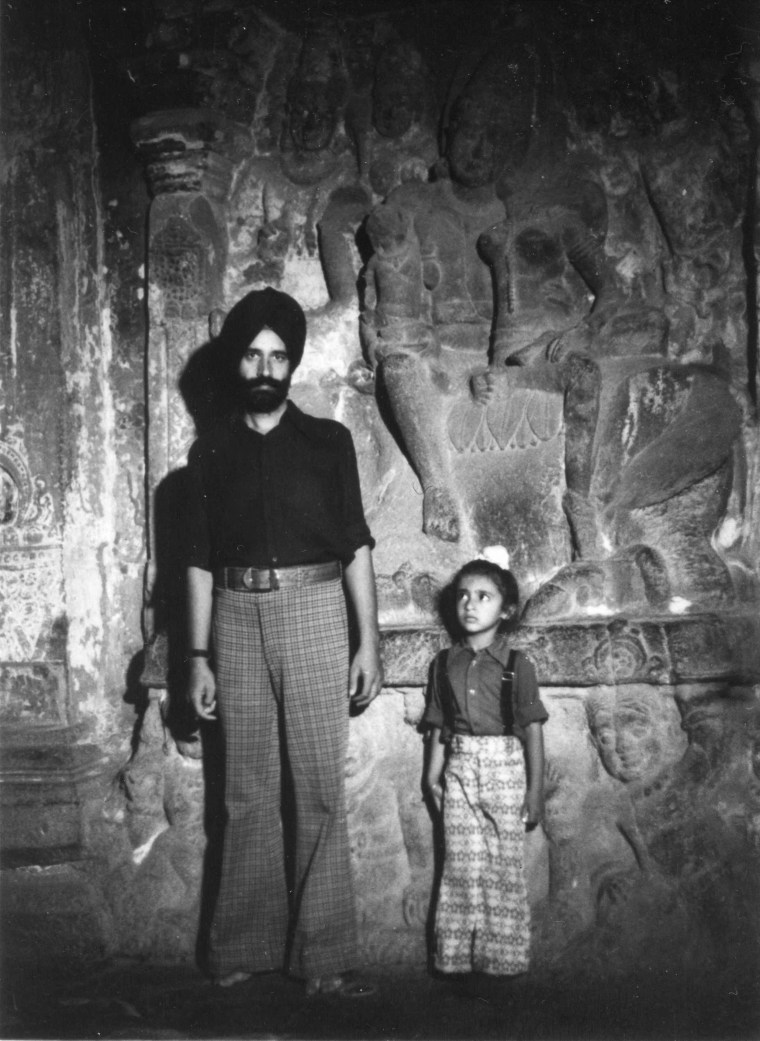 What do you mean?
My dad named me after one of his favorite poets, Waris Shah. He didn't give me a traditional, Indian, Sikh name, which are beautiful names. But it just made an extra point for me. Even within my own community, I didn't fit in.
Was there pressure to succeed at home?
There was some pressure. It's not like they said, "do whatever you want!" But I knew what wasn't right for me. After ninth grade biology class I came home and was like, "Nope! Not gonna be a doctor!"
How did that go over?
My parents were always supportive. It was harder for my extended family to understand. They just saw someone who couldn't commit to something, which is fair. But I've never been closer to my family than I am now. Growing up is a nice thing.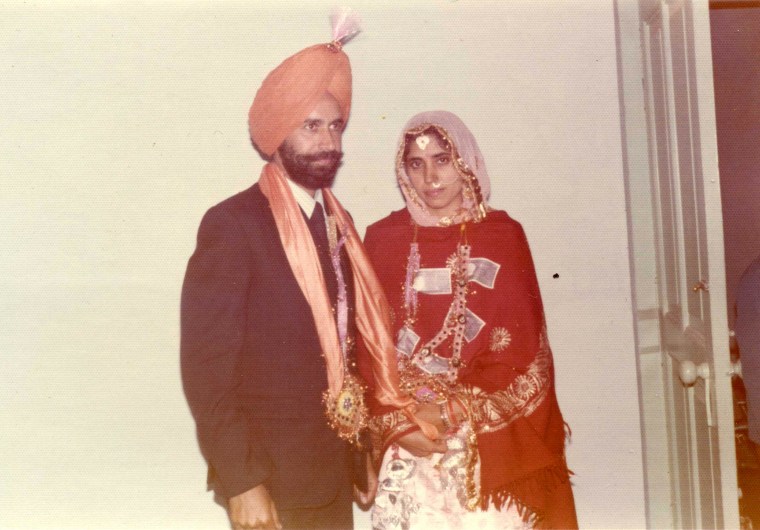 Were you always as put together as you are now?
I probably definitely always had a look. In ninth grade, I remember my favorite thing was my boots that had skulls on them. I went through lots of phases.
Any phases you regret?
I'm gonna stick by my skull boots. It's not, "I can't believe I did that." It's more, "Thank God cell phones didn't have cameras then." I went through one phase, in school in upstate New York, where the only thing to do was go to raves.
Please say there are pictures.
Not that you'll see. Definitely some pants that were wider than they needed to be. Whatever. I did it. I embrace it. No regrets.
Your Gap ad went viral last year when it was defaced with a racial slur. Did Gap's response surprise you?
I'm from New York. People write things on subway posters all the time. When that happened, I wasn't hurt. But I was amazed at the response. I think it was a beautiful thing. What it did was create an opportunity for dialogue and race relations.
You called it a crossover moment - why?
I've been relatively unknown in my country of birth for a long time. I was better known in France or Japan than in India. That was new -- walking in the airport in Delhi and having people go, "Hey!" That's been a big shift.
For one of your projects, House of Waris RARE, you hand pick items from all over the world. What led to that?
When I work, I create, I make things. So the idea was to create an experience, to tell stories -- the stories of these items and where they come from. This project features craftsmanship from 14 countries. This is about objects to engage with, to learn their history, their stories.
You talk a lot about thoughtful consumption. What does that mean?
Like in our jewelry line with Forevermark, each stone has a marking, a code which allows you to trace it to the mine. You can look at the history of that mine, its track record, its human rights record, its environmental practices. That's important to me.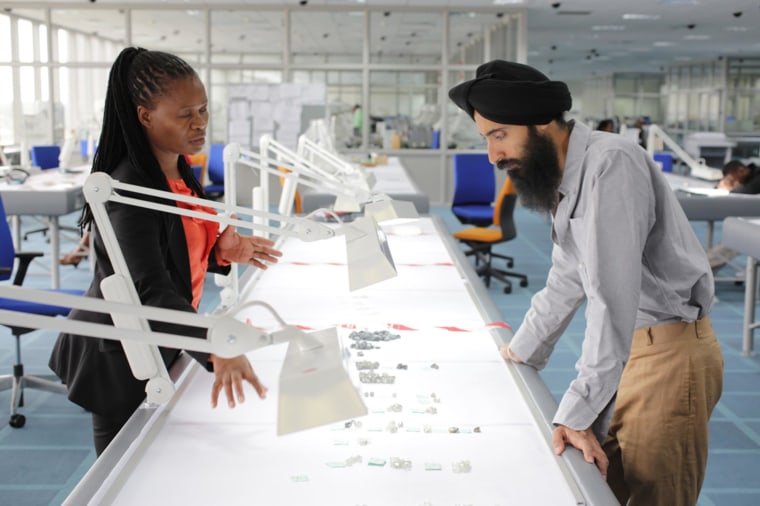 The Uncrate India project takes you back your place of birth. What has that been like?
It's a bit strange. It's not like going home. New York is my home. But it doesn't feel like a foreign country either. It's another home. I do believe you can have more than one home.
What advice would Adult Waris have for Kid Waris?
It's going to be okay. It's going to be confusing. But it'll be fine. And learn to play an instrument.
-Edited from an interview by Amna Nawaz