For many Indians, the story of the Rani of Jhansi is the stuff of legend.
Lakshmibai, the queen of the princely state of Jhansi, was still in her early 20s when she led a rebellion against the East India Company in 1857 — an event now known as the first Indian War of Independence. But while her name has become synonymous with courage and the fight for freedom from British rule, screenwriter and director Swati Bhise was surprised to find that people she talked to didn't know much about the Rani of Jhansi's life beyond that.
"Most Indians know her name but if you quiz them, they know nothing else," said Bhise, the writer and director of the film "Warrior Queen of Jhansi," which opens in theaters Friday. "They'll say 'She's fought a battle, she's brave, her name is synonymous with courage. But I was shocked that nobody had really gone into the details."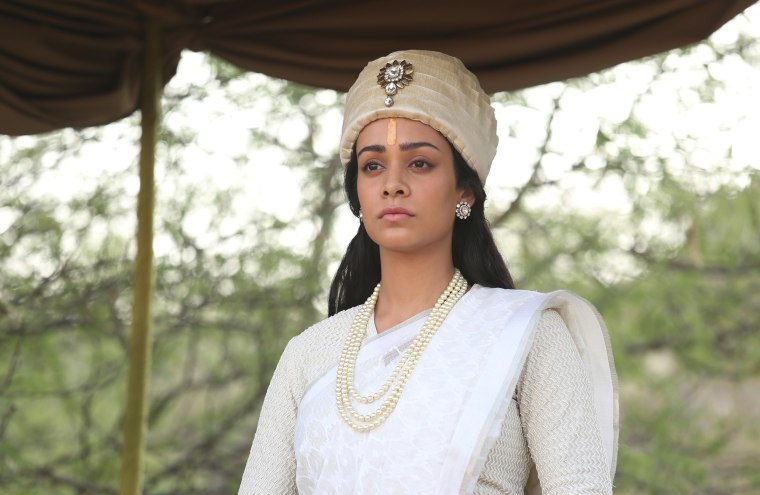 While there have been films and web series made about Lakshmibai in the past, Bhise said she found them to be inaccurate in terms of both historical facts and the details of her life. That's what inspired Bhise to write and produce "Warrior Queen of Jhansi," which is also her directorial debut. In addition to starring her daughter, actress Devika Bhise, the film also features Rupert Everett as British army officer Sir Hugh Rose and Derek Jacobi as Lord Palmerston, the British prime minister in the 1850s.
As she began diving into the details of the queen's life, Bhise, who was born in India and immigrated to the United States in the 1980s, began thinking about what young women today could take from the story of a woman who was widowed in her 20s and chose to fight for her people against tremendous odds.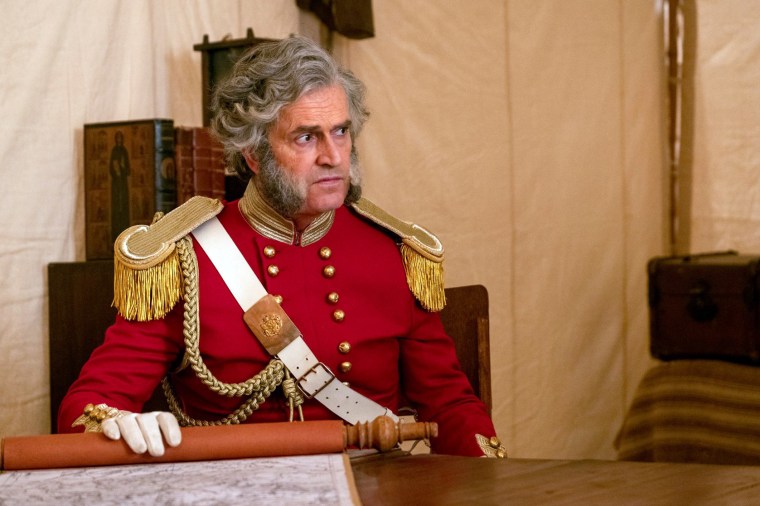 "It struck me that this is an ordinary woman who is determined to fight a social political structure at that time," she said. "She was a mother and daughter and yet she was a warrior."
Devika Bhise, who plays the queen in the movie, had always heard about her mother's lifelong interest in the historical figure. The actress said the film also provides an important opportunity to show viewers a different side of India and of its colonial history, noting that many Western depictions of South Asia could be described as "poverty porn."
"There is a lot of portrayals of the slums and the dirt and the rains and all of these things that definitely exist in India but it is not representative of India as a whole," Devika Bhise said. "We have this really rich history — literally rich," noting that in the 1800s India had one of the strongest and wealthiest economies in the world.
"Warrior Queen of Jhansi" isn't alone in attempting to show a different side of India and is one of several recent works by members of the South Asian diaspora aiming to rewrite the British interpretation of the history of the subcontinent. Bhise, who was also a producer of the Dev Patel film "The Man Who Knew Infinity," a historical biopic of the mathematician Srinivasa Ramanujan, wanted to show how colonialism and its aftereffects influence Indian life to this day.
Doing so was often emotionally grueling. "Even when I was writing it, I was crying half the time," Bhise said of recreating the Rani of Jhansi's world, particularly when it came to her role as a young mother who knew she was unlikely to live long. "I would say, 'I have to finish this movie because it is emotionally just draining for me.' I felt for her and every woman who had to go through that."
Both she and Devika Bhise studied historical letters and other accounts from both Indians and East India Company officials to flesh out the queen's character. While the film is primarily in English, Devika Bhise also had to perfect very formal and courtly versions of 1867-era Hindi and Marathi languages for certain scenes. "My grandmother was my dialect coach," Devika, who grew up speaking all three languages, said. "It is something I had to work super hard on. I would just stay in that accent all day."
Because creating "Warrior Queen of Jhansi" was such a family affair, both Devika and Swati Bhise say the film took almost all of their energy for two years.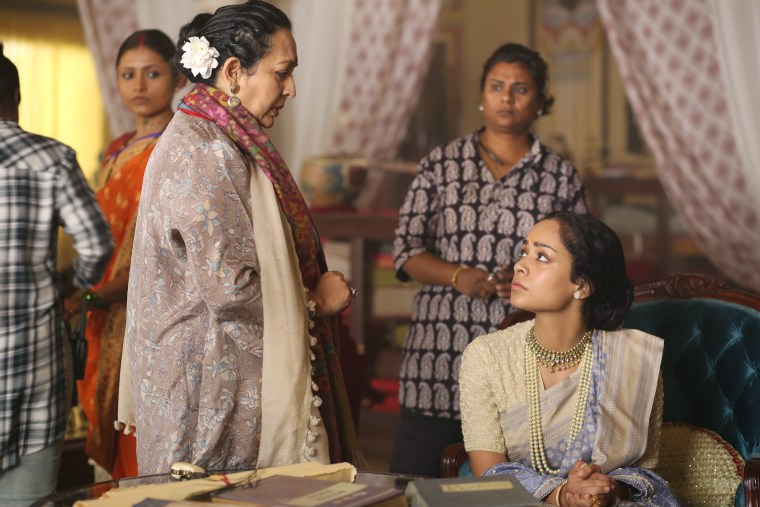 "We always had to apologize constantly to my father and brother because any family dinner would just end up talking about the film," Devika Bhise said. "For a while they would say 'enough' and we were really unable to stop. It was our whole life."
Follow NBC Asian America on Facebook, Twitter, Instagram and Tumblr.