One of the most "historically" diverse political races is happening today in the state of Washington, according to one of the candidates. Among those running for lieutenant governor — the second-highest ranking office for the state — are a child of Iranian immigrants, a child of Chinese immigrants, a naturalized citizen from Mexico, and an openly gay man.
The current lieutenant governor, Brad Owen, has served for six terms and announced in March that he would retire at the end of his current term.
Prominent candidates in the primary election include state Senators Cyrus Habib, Steve Hobbs, and Karen Fraser, as well as University Place, Washington, mayor Javier Figueroa, and former Bloomberg Television, CNBC, and CCTV journalist Phillip Yin.
Habib, a Yale Law-educated attorney, who currently serves as a Democratic state senator, told NBC News that that the diversity of the candidate field is a positive, if incremental, change.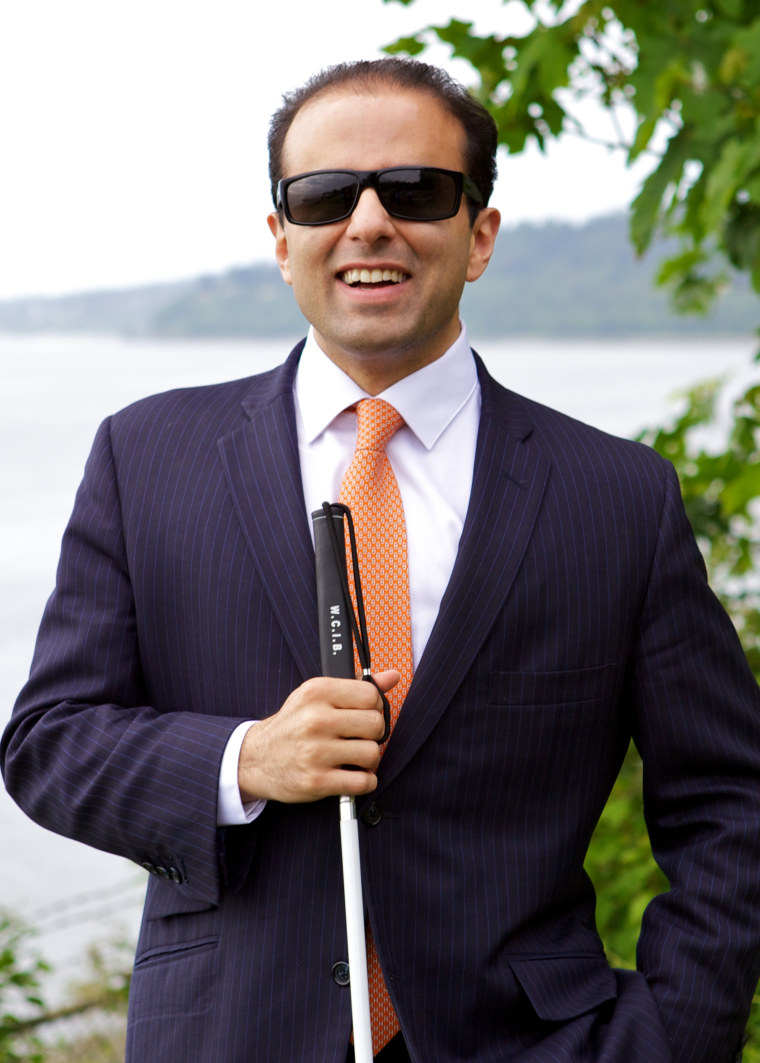 "It's definitely more diversity than we've seen historically in the statewide races, but I think that what we're really seeing is our policy beginning to reflect society a little bit better," he said. "We have a long way to go."
Habib, who is the child of Iranian immigrants and lost his eyesight to cancer as a child, said that his personal story and experiences have equipped him to maximize the potential of the lieutenant governor role.
"As a person of color, child of immigrants, person with disability, cancer survivor, I've experienced what it's like to be on the outside looking in," he said. "When I talk about making an educational, economic, political system more inclusive, it's something I know firsthand. More importantly, it's something I have experience converting into positive change."
Habib has served in both houses of the Washington State Legislature, and also worked as a startup lawyer, a background he said provides him with the political, legislative, and entrepreneurial experience necessary to accomplish his platform.
As state senator, he pushed legislation that allows people to remotely testify, and hopes to use the office of lieutenant governor as "a chief inclusion officer."
"I don't just talk about it," Habib said. "In the public and private sector both, I've worked on trying to make these systems more inclusive for everybody."
Phillip Yin, a prominent Republican candidate and former international business journalist, stressed the importance of Asian-American representation in local politics and in the Republican Party.
"Over 8 percent of the state is Asian American and we often find ourselves underrepresented, especially at the local level," he told NBC News. "Local issues when it comes to minorities often get overshadowed. Their voice becomes voiceless.
Yin pointed to his experience with international business and journalism as key differentiators in a "crowded field." Currently an investor and businessman, Yin previously worked as an anchor for Bloomberg Television and CNBC, and launched CCTV America, the American division of one of China's largest news channels.
"[I'm] the only candidate that has a strong business background, a strong international business and trade background, and also as a broadcast journalist," he said. "Communications is an important part of the role, so we can communicate the ideas clearly and we can also research and analyze the ideas clearly. That stands head and shoulders above the rest of the competition."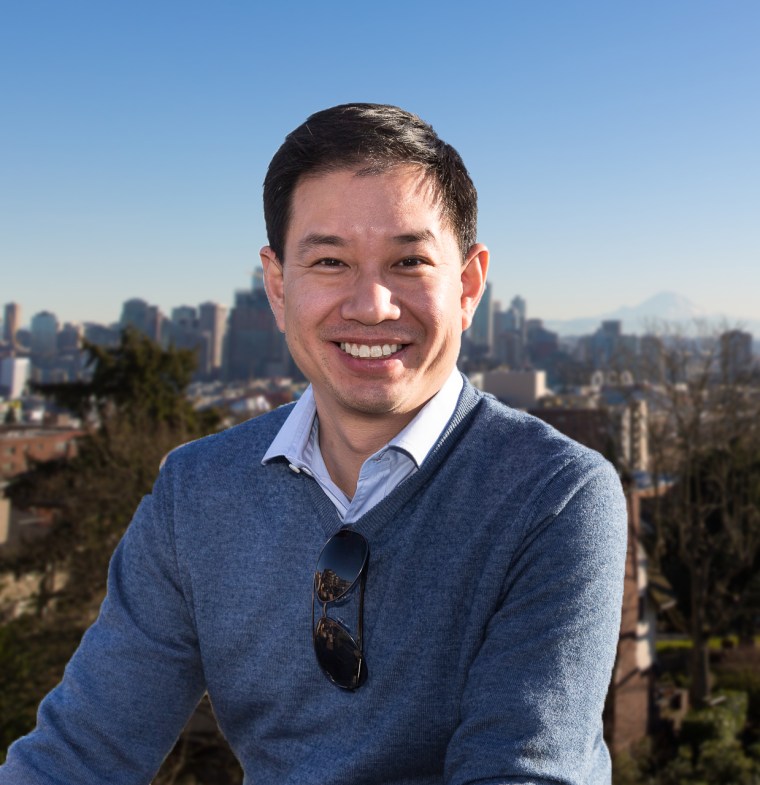 Both Yin and Habib emphasize the importance of inclusivity and representation and discuss entrepreneurship, tourism, and international trade in their platforms.
Because the position of lieutenant governor is nebulous by nature, its role is largely shaped by the priorities of the person holding office, Habib said.
"It's a little bit of a grab bag of different responsibilities. Some are constitutional, some are statutory, and some are by convention," he said. "The decisions voters have is: If we're going to have a lieutenant governor, an office that we pay for, shouldn't it be an office that's more than ceremonial?"
Follow NBC Asian America on Facebook, Twitter, Instagram, and Tumblr.