The word "kin" often refers to family and relatives, but a new short film hopes to help viewers see a deeper connection to identity and culture.
The short film, "Kin," tells the story of Jake, a 21-year-old Afro-Korean-American man, as he grapples with his identity and his relationship with his Korean father after living in South Korea for several years.
"Kin" takes place in South Korea, where co-directors Deborah Kim and Jacobi Hollingshed also shot the film.
Kim and Hollingshed met at New York University, where Kim is still a student and where Hollingshed graduated from in 2013. Hollingshed, who became interested in Korean culture and learned the language, studied abroad in Seoul. After spending four months there, he brought the idea for the film to Kim, which they developed into "Kin."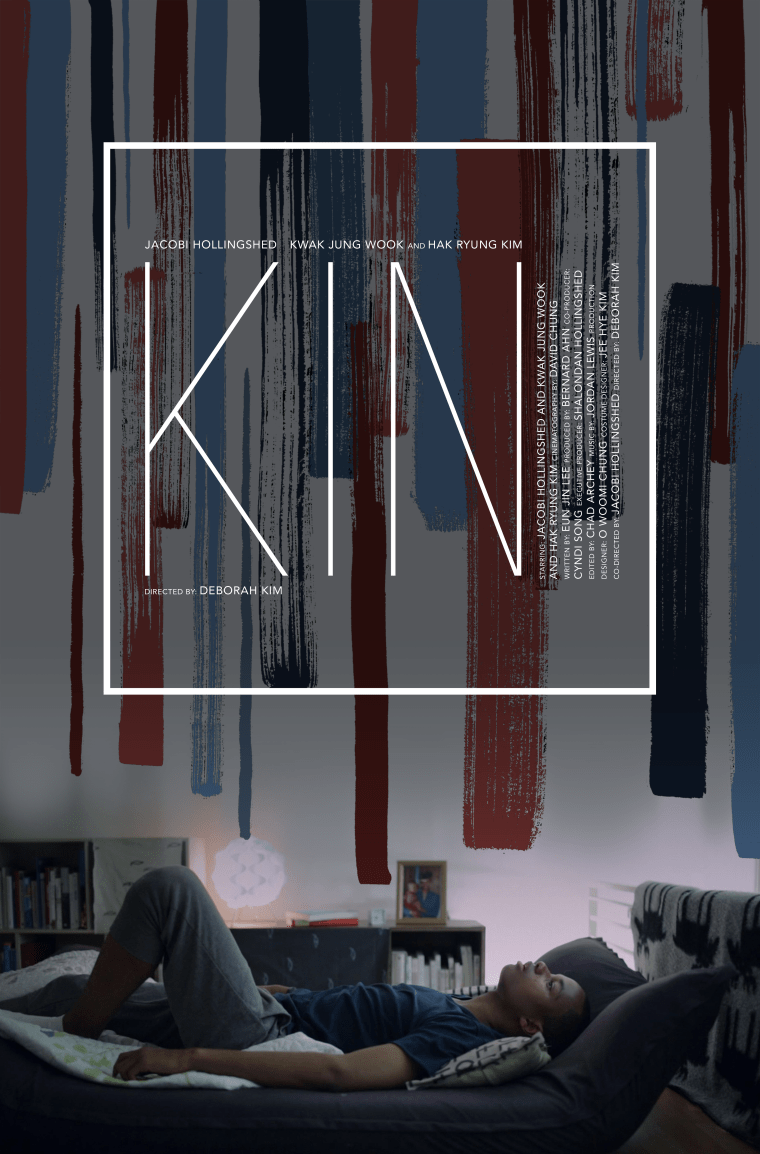 "When I was there, being a black man, sometimes you walk on the street and you feel that you're all that you've got," Hollingshed, who also plays the lead character, told NBC News. But, he further explained, the film is "about finding common ground and it's all about human likeness. What separates us is race, gender and experiences, but ultimately we're all human beings and that's what connects us."
Although the experience of being biracial in America is not one every viewer might identify with, the co-directors say they believe viewers will at least be able to identify with the dynamics between Jake and his father.
"I want people to go away with knowing that we are more alike than we are different," said Hollingshed, who is currently an apprentice at the Atlanta Shakespeare Company in Georgia. "I think especially today, this film has a particular resonance because of all that's going on in the world as far as race relations and social injustices."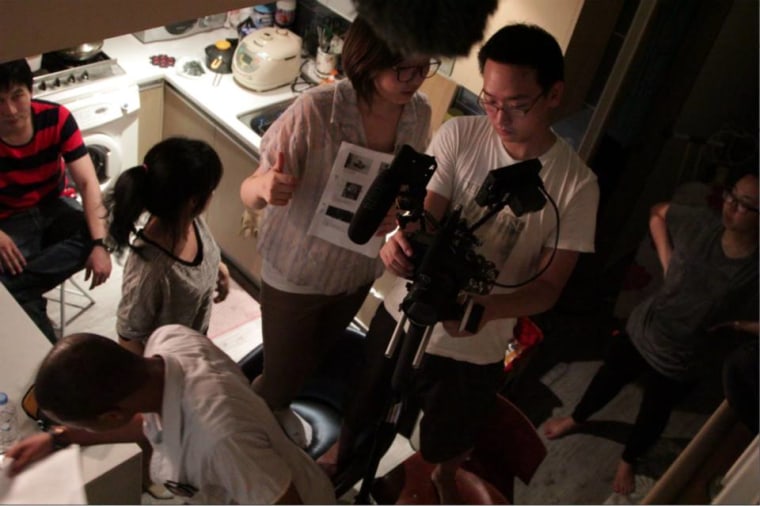 Kim, who is expected to graduate from NYU this spring, said she also could relate to Jake because she herself had moved to Korea from the U.S. while in elementary school.
When Kim first moved to Korea, she told NBC News, she had trouble adjusting. "As I got older, I began to appreciate it and understand it more, and I think that was the beginning of how I found the roots of my own identity. I think some of that also went into the storyline of Jake and how he had to deal with these two different and cultures and try to find himself through it all."
"Kin" made its festival debut last month at the Korean American Film Festival in New York, and was also a part of the Katra Film Series and the East Anglian Student Film Festival in England. Kim and Hollingshed plan on submitting "Kin" to more festivals in the coming year.
Kim said that people had approached her at one of the film festivals to share their thoughts. "It actually went through to people's hearts and they can resonate with it — that was so encouraging," Kim said. "It's not just in America, but even in England, they liked our film enough to screen it at their festival. That's a testament to what we want to say in our film."