More than two decades after bringing the first Asian-American family sitcom to network television with "All-American Girl," Margaret Cho is back in another starring role. This time, however, it's "All About Sex."
Her new, weekly, late-night TLC show puts Cho in the co-host chair, and takes a playfully-informative approach to sex education.
The 46-year-old comedian and actress, who built her career shoving the boundaries of social acceptance to their limits, acts as the show's self-proclaimed "expert on the wild side," part of a panel of participants, including a certified sex therapist. Cho is the first to admit, they tackle topics many communities - including her own - might find uncomfortable.
"It's part of our culture, especially Korean Americans - the culture I come from - is very puritanical. It can be very difficult. But I think we're missing out on so much of life," said Cho. "We need a show that caters to women about sexuality. There's a lot of curiosity out there, and a lot of problems like the inability to orgasm."
Cho was raised in a conservative Korean-American family, but in a neighborhood that was being changed by the growth of San Francisco's gay communities, The contrast helped Cho chart her own unique path for exploration.
"It's against the way we were raised, and the ways American women are socialized to be by our families," Cho said. "For me, it was really important to pursue all different the different aspects of my own sexual life. That's because I needed to know. I was very curious and empowered to do that, and part of that was my upbringing too."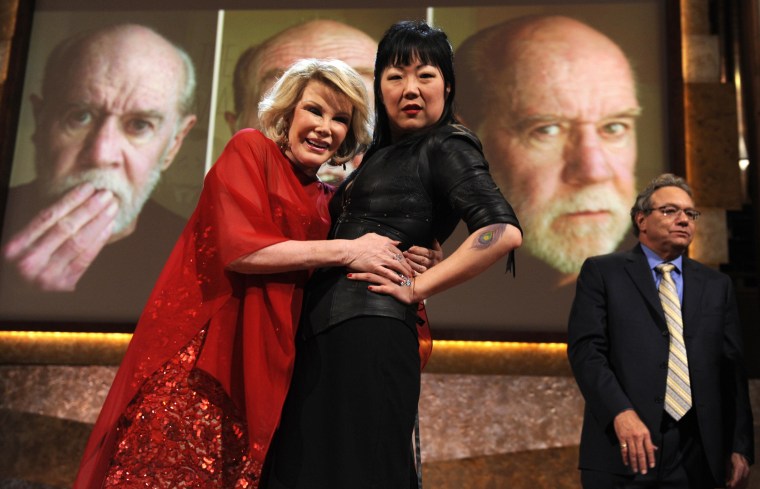 'We have to please ourselves first'
Sex is not the traditional dinnertime talk in most Asian-American households, and Cho's was no different. She was ingrained, she says, with many of the same stereotypical standards of other Asian homes that she learned, over time, to shake off.
"We always have our parents' expectations in our head," Cho said. "We've got to get rid of that idea that we've got to please our families first. We have to please ourselves first. We've got to look at what you want…After a while, it gets confusing because you don't know what you want because you've been raised with this expectation of who you're supposed to be."
The result, Cho says, is a smoldering repression among Asian Americans who spend their lives living up to someone else's idea of who they should be, and end up frustrated - professionally and sexually. That frustration, however, she believes can be a good thing.
"They were traumatic experiences that I needed to work through...I did become sexualized very early, but not by choice."
"Repression can be a great tool to find out more about (sex)," Cho said. "It can make things more interesting. You come to the table with whatever you have and I think you are able to use it. All these things can be helpful in surprising ways later on."
But Cho had to free herself from more than just familial pressure. She had to shed the additional weight of adolescent trauma.
"I was a victim of childhood sexual abuse and also a rape victim. These all happened before I was an adult," Cho shared. "They were traumatic experiences that I needed to work through. And as a result, unfortunately, I did become sexualized very early, but not by choice. I wouldn't say that my experiences were great until I at least became an adult."
Cho is hesitant to elaborate on the details surrounding her assaults. Instead, she chooses to focus on the "empowering" aspect of those early events.
"It made me more adamant about finding joy and pleasure where I could," she said. "It became more important to understand myself and understand other people sexually because I just wanted to get the most out of it."
Over time, sex came to occupy a positive space in her life.
"It's great, but it's always very much what I am looking for," said Cho. "Having not had control as a young person, when I started to understand I could control everything, I really went into it very excited I could get everything I want. I was able to do anything. And now it's great. It's really phenomenal."
"It's about getting to know yourself"
Cho has channeled that energy and curiosity into her new program, touching on everything from a sex study on whether or not wearing socks can improve orgasms (they can), to the strange phenomenon of men being turned on by the scent of pumpkin pie (they are.)
As she pushes the boundaries of sex talk, Cho's own personal experiences, as a bi-sexual woman, are not far behind. During one show, she shared stories about a past lover who had a "micro-penis," (a white male, she is quick to clarify, sensitive to the "racist stereotype" associated with Asian men) and argued against the myth of "size matters."
Other shows delve into topics like "workplace romance," and "friends with benefits." Aware of the curiosity over bondage in anticipation of the "50 Shades of Grey" film, the hosts tackle sexual domination as well.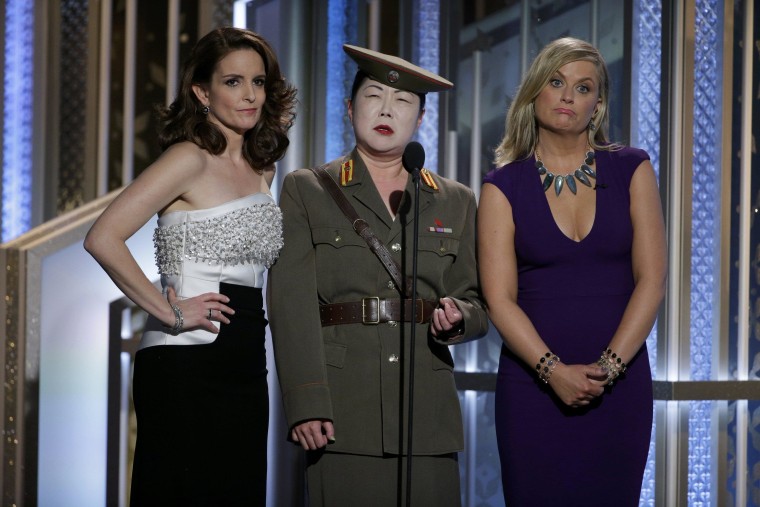 "It's just a different way of playing with roles and fantasy and not about violence in any way,"said Cho. "When done right, it is very safe and fulfilling. But people need to have some education."
Each episode, Cho and her cohorts discuss and dish out advice on everything from sex toys to talking dirty. She may introduce the ideas, but Cho says there's no one-size-fits-all answer.
"We all have very differing aspects of ourselves," she explained. "It's just about discovery. I think I would just play first and look within the feelings they are thinking about sexuality."
It's a search for intimacy, she said, and much more internal than external.
"It's about getting to know yourself," Cho said. "I would say look within, that's the most important journey for everyone, to look inside. Before you go exploring, explore what you really want first and that could be tremendous and exciting and fulfilling."
"All About Sex," airs on TLC, Saturdays, at 11pm EST.