"The launch of Data.gov/AAPI marks an important milestone for better understanding and responding to the complex needs of AAPIs, now the fastest growing racial group in the country," said Kiran Ahuja, Executive Director of the White House Initiative on Asian Americans and Pacific Islanders (WHIAAPI).
In partnership with Data.gov, WHIAAPI launched a new comprehensive hub of government data on Asian Americans and Pacific Islanders (AAPI) at Data.gov/AAPI, with almost 2,000 datasets from nearly 50 federal, state, county, and city sources. The data is consolidated in one location, easily accessible by anyone, and searchable by theme, language, race, and ethnic group.
The data—and the contradictions in the data—reveals the complexity of the AAPI community and highlight the importance of disaggregation for a comprehensive understanding. For example, despite jokes about tiger moms and perceptions of AAPI as educationally high achieving, the numbers show that in the first year of college, Asian American and black students have the highest enrollment rates in remedial education courses. Disaggregated data also shows that that only one in seven Native Hawaiians and Pacific Islanders has a university degree.
"We hope that this effort propels new research and analysis to more clearly define the needs of AAPI subgroups and create more effective policies and programs to better serve the community in the long term," said Ahuja.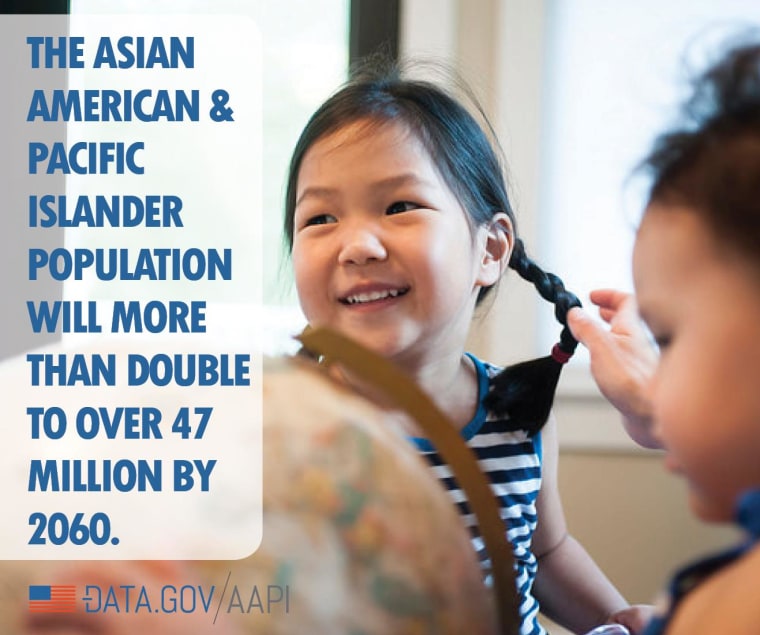 IN-DEPTH