With dozens of ethnic groups that comprise the Asian American and Pacific Islander racial category, the need for specific data on each group is important in order to understand why the stereotype of "the smart Asian" is a myth.
"The data just hasn't been there," Joanna Lee, senior research analyst at Asian Americans Advancing Justice - Los Angeles, told NBC News. "People haven't really been noticing our communities. They've been kind of looking at the data as a monolithic whole, our community as a monolithic whole."
But according to national surveys that have separated the data by ethnic group, the disparities are apparent.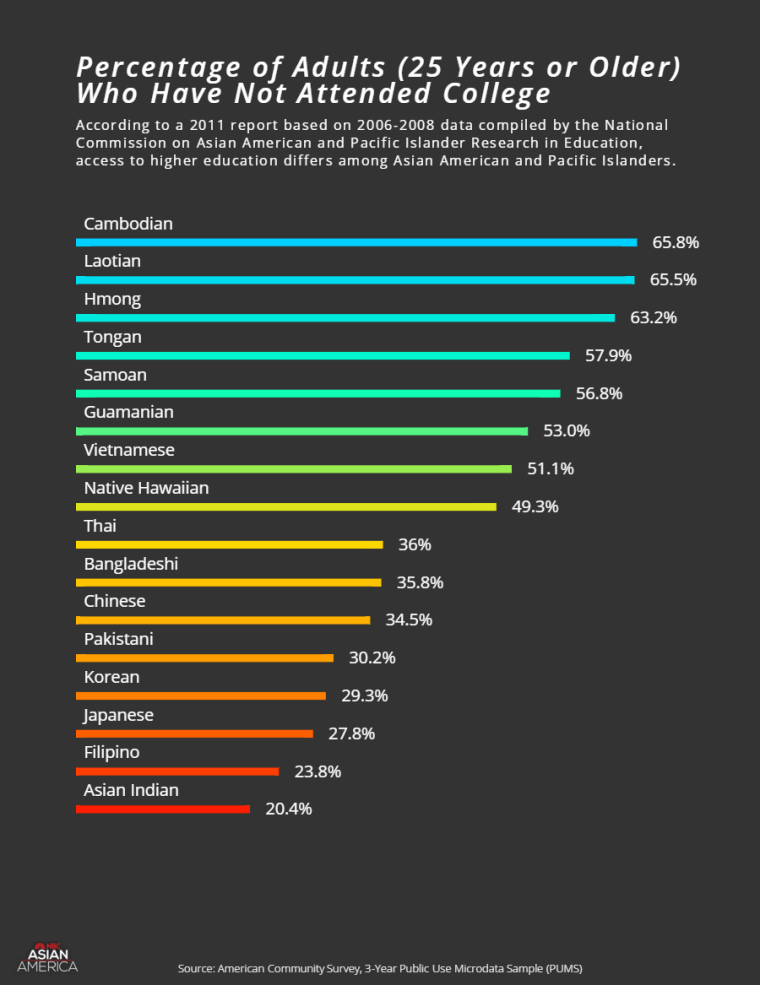 "Re-Examined: Education's Model Minority Myth" is part of "NBC Asian America Presents...," a digital video channel that will feature original content centered around themes and voices found in Asian American and Pacific Islander communities.
Look for new "Re-Examined" videos published on Tuesdays in August. Episodes can also be watched on NBC Asian America's Facebook page, NBC News' official YouTube channel, and the NBC News app available on mobile devices, Roku, Apple TV, and Amazon Fire TV.
Catch up on more videos online at NBCAsianAmericaPresents.com.
WATCH MORE "RE-EXAMINED":
Follow NBC Asian America on Facebook, Twitter, Instagram, and Tumblr.
RELATED: