Actress Greta Jung says she pays close attention to intonation and recognizes subtle differences when she records an audiobook. For instance, she's uniquely tuned into the difference in how Korean parents say their child's names versus how Korean American kids say each other's names.
"Those little things, those nuances, you wouldn't really know if you grew up in a white American family learning one language," she told NBC Asian America.
Though Hollywood culture has finally recognized that on-screen representation is critical, the issue of proper pronunciation behind the mic is gaining traction as well. For Asian American authors, casting the right narrator for their audiobook can be a make-or-break decision. An actor who is familiar with a book's language, nuance and customs ensures a story is told authentically, while someone inexperienced may mispronounce foreign words or perform an accent where one isn't required.
Thanks to smartphones, smart speakers, the popularity of podcasts and longer commutes, U.S. audiobook sales — one of the industry's fastest growing segments — neared $1 billion in 2018, according to data from the Audio Publishers Association.
White voice actors historically dominated the world of book narration, but in recent years, publishers have made efforts to cast representative narrators who have experience with culturally specific language and dialogue.
Jung, 31, has recorded more than 35 audiobook titles, including Jenny Zhang's "Sour Heart," Steph Cha's "Your House Will Pay" and Alexandra Chang's upcoming "Days of Distraction."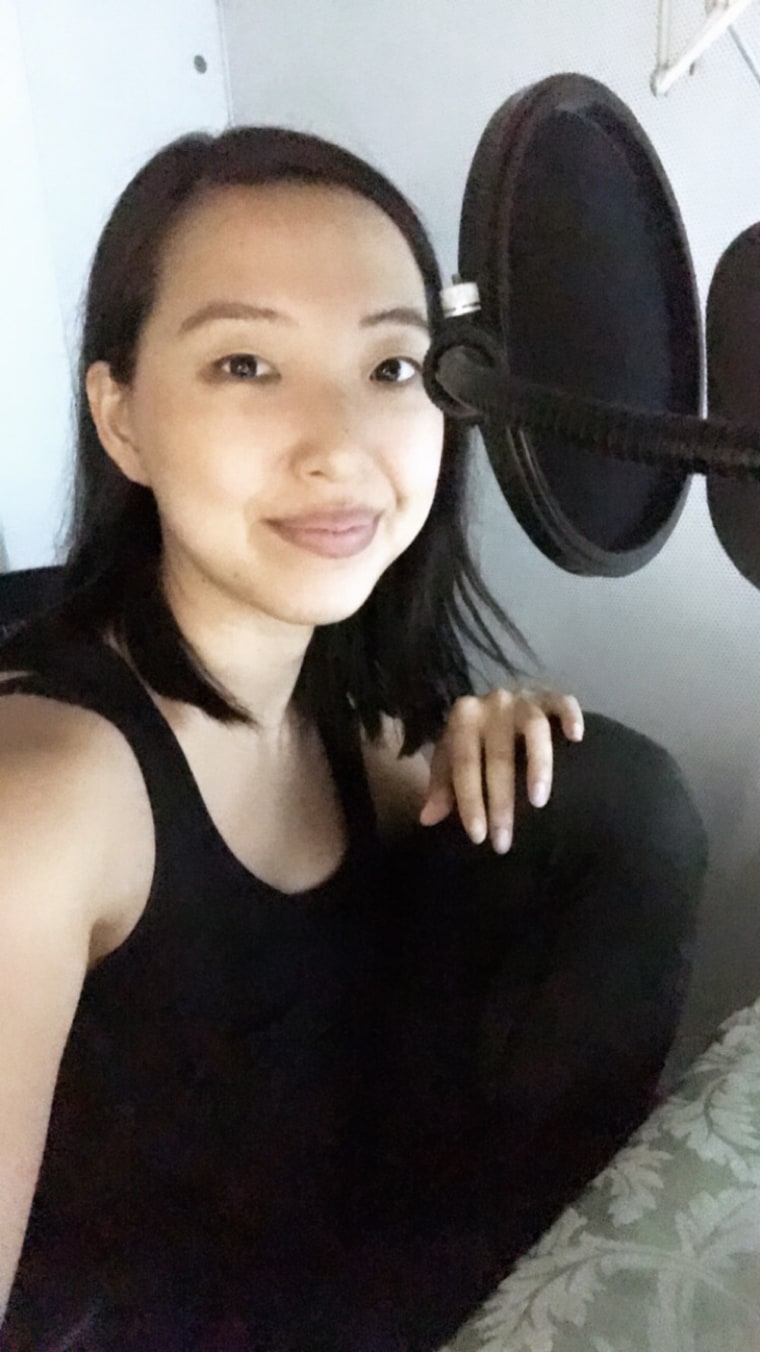 "I feel very lucky," the Los Angeles-based Jung said. "I love reading Asian American voices because it feels very empowering to me. I feel very inspired and less alone."
An introspective child of South Korean immigrants, Jung turned to acting to express herself. "I wasn't loud, but I was on stage," she said. "I did everything that my parents didn't have to pay for, like drama club and musicals — I did three plays a year."
She accepted a full scholarship to Bryn Mawr College to please her parents, but dropped out after her freshman year.
"My parents thought I was crazy," she said. "That's a big point of contention."
Despite their disapproval, Jung applied to acting school and found she was the only Asian American actor at a prestigious conservatory.
She said she didn't feel self-conscious until her last year there, "when a TV casting director said to me, 'You know this is going to be hard for you' in front of the class."
"There were a lot of little microaggressions," Jung said.
After graduating, she scored small roles on shows like "Modern Family" and "Chicago Med." In between gigs, a friend suggested Jung try voice work. Jung auditioned for Deyan Audio, the largest independent producer of audiobooks, and began a new chapter in her career.
When a white voice actor's inaccurate rendition of a book set in Asia upset listeners, the publisher hired Jung to rerecord it.
"People thought it was awful and horrific," Jung said. "There's this weird thing where people put an Asian-y twang to Asian names or words, and this woman did this to the whole book."
Jung went on to voice characters for "If You Leave Me" author Crystal Hana Kim. "It was important to me that HarperCollins found a voice actor who could speak Korean because of the Korean names and words in my novel," Kim said in an email. "Greta voiced my two female narrators, Haemi and Solee, and I loved how she made those two voices sound different from one another."
Audie Award-nominated actress Priya Ayyar adds that narrators have to be diligent because the predominantly white audio engineers and producers don't know when words are mispronounced.
"Even with other Indian narrators, how you pronounce Hindi is different from Tamil," said Ayyar, who has voiced books such as Sonali Dev's "A Bollywood Affair" and Nadine Jolie Courtney's "All-American Muslim Girl."
"You have to make sure you get it right because you're representing your culture or another culture."
Award-winning author Vanessa Hua points out that diverse voice actors also know when to ask for help. She says that Jennifer Lim, the narrator of her novel "A River of Stars," was very thorough regarding pronunciation.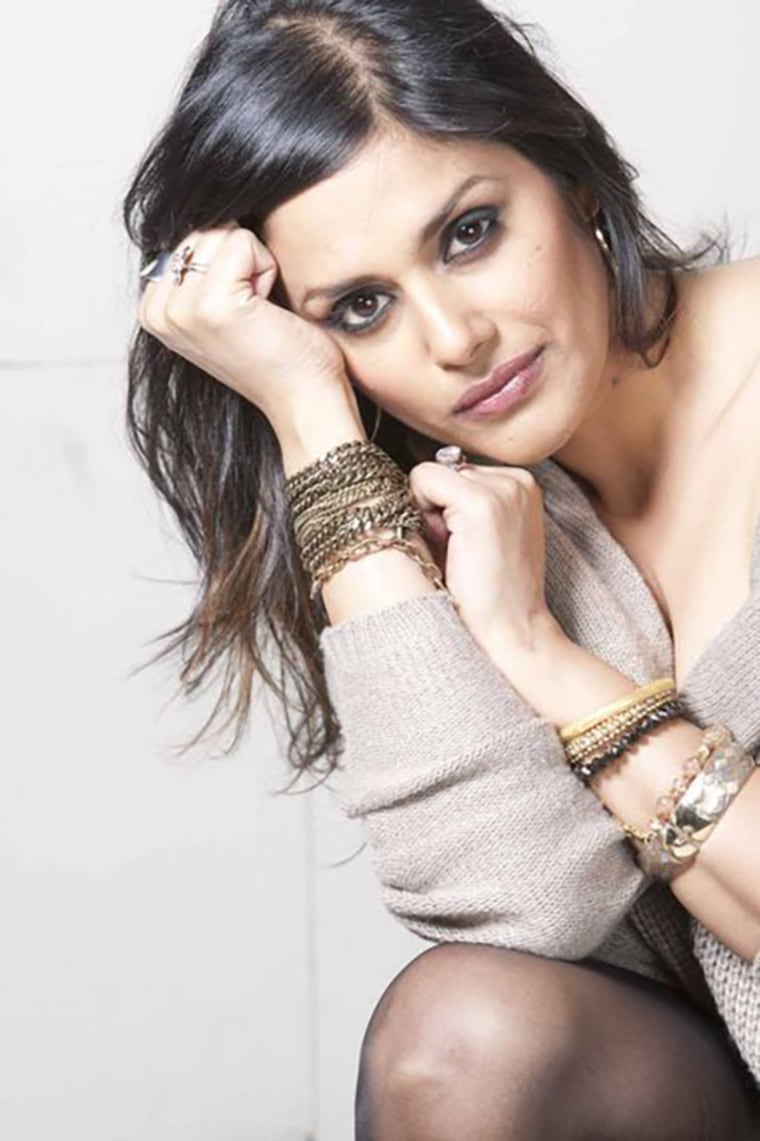 "She reads pinyin, so she asked for guidance on the words in Chinese," Hua said of Lim, who also narrated Celeste Ng's "Little Fires Everywhere" and Lisa See's "The Island of Sea Women."
"I also made clear that I didn't want any actor to do a Chinese-y accent; even though my main character is from China, she's not speaking to herself in accented English," Hua said.
David Shih and Cindy Kay, who are both Asian American, narrate Hua's forthcoming reissue of her short story collection, "Deceit and Other Possibilities."
"Given the dearth of acting opportunities for Asian Americans, I'm glad that my audiobooks featured such narrators," the author said.
Ayyar said representation in front of the camera is of paramount importance, but that narration is a viable alternative, especially for actors who aren't getting film and TV auditions.
Her own narrating career kicked off in 2012 when her friend Vikas Adam, one of the industry's top performers, invited her to audition to co-narrate Manil Suri's "The City of Devi."
She won the part and quickly became a favored narrator of South Asian American and Arab American protagonists, thanks in part to her ability to do different accents and dialects.
"I'm really interested in furthering diverse voices, whether it's nonfiction or fiction," said Ayyar.
"But publishers need to do better and look at their slate of books every year and see what percentage are different voices."