Two United States senators introduced legislation earlier this month to reauthorize the EB-5 regional center program set to expire in September, which provides a pathway to American citizenship popular among Chinese citizens who invest in American businesses in exchange for green cards.
"In many instances, the program has helped combat a stagnant economy," Senator Chuck Grassley of Iowa, a Republican, said in a statement. "At the same time, though, we've seen too many occasions where national security has been put at risk and job creation has taken a back seat."
Grassley and Senator Patrick Leahy of Vermont, a Democrat and co-sponsor of the bill, known as the American Job Creation and Investment Promotion Reform Act, said that their legislation would renew the regional center program for another five years. It would also make improvements by providing investors with greater protections, by granting the Department of Homeland Security additional authority to deny or terminate regional center programs or visas when there is fraud or criminal activity, and by ensuring that more investments go toward rural areas and areas with high unemployment, among other things.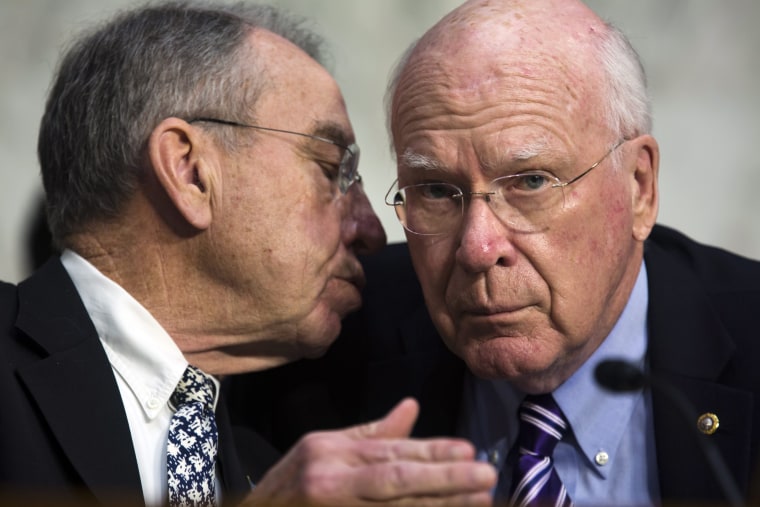 Created in 1993, the EB-5 regional center program allows public and private entities to propose development projects into which foreign nationals can invest their money. Along with other conditions that must be met, an investment of a half-million dollars in a business that uses the funds to create at least 10 jobs can earn foreign investors a conditional green card. As of June, there were 676 regional centers throughout the country, according to the U.S. Citizenship and Immigration Services.
The immigrant investor visa program is not without controversy, though. Established by Congress in 1990, the EB-5 visa, of which roughly 10,000 are awarded each year, has become a convenient way for wealthy Chinese citizens to become permanent U.S. residents and later bring over their family members. In 2014, some 85 percent of EB-5 investors were Chinese, according to a study by Savills Studley, a real estate services firm.
Some critics have likened the EB-5 program to a government sale of visas. Others have expressed concern that not enough is known about the number of jobs created from EB-5 investments. This is particularly true in the hotel industry, which in recent years has experienced an increase in EB-5 investments, according to a statement from Unite Here, a union representing more than 250,000 workers in the hotel, gaming and food services industries.
Related: Slowing Down the 'Investor Visa' Green Card Fast Track
Still, the program has spurred investments inbig projects like the Hudson Yards in New York and the Hunters Point Shipyard in San Francisco. Former New York State Governor David Paterson has alsotraveled to China and used the EB-5 visa program to court potential investors.
Leahy said in a statement that over the last two decades, the EB-5 program has created jobs and has provided access to capital not only in Vermont but also throughout the U.S. "The EB-5 regional center program faces some challenges," he said, "but I have not seen any flaw inherent to the program that could not be remedied."
In May, the U.S. government announced it would slow down the time it takes for Chinese EB-5 applicants to receive visas, in an effort to rein in the disproportionate number of Chinese EB-5 recipients. Currently, caps exist on how many citizens from each country can receive EB-5 visas. But since the foreign investment program is not as popular with other countries as it is with China, the number of Chinese who end up obtaining EB-5 visas often exceeds the set cap.