On March 28, 1942, attorney Minoru Yasui walked into the street and demanded to be arrested. Seventy-three years later, the legacy of Yasui's actions lives on, as legislators and community leaders push to pay tribute to the late civil rights leader.
Yasui's deliberate violation of the military curfew placed on Japanese Americans during World War II, and subsequent arrest, allowed him to challenge the constitutionality of the order. His legal battle took him to the Supreme Court. Now, Yasui has been nominated by Senator Mazie Hirono for a 2015 Presidential Medal of Freedom, the White House's highest civilian honor.
"A posthumous award to Minoru Yasui would close the circle of honor that surrounds the three men who, in 1942, challenged the forced removal and imprisonment of over 100,000 persons of Japanese ancestry," Holly Yasui, Minoru Yasui's daughter and co-chair of the Minoru Yasui Tribute Committee told NBC News.
Fred Korematsu received the Presidential Medal of Freedom in 1998. Gordon Hirabayashi was awarded posthumously in 2012. After the war, Yasui worked for civil rights and redress. His conviction was vacated but never overturned.
"Mr. Yasui was an American civil rights pioneer who bravely stood up against our government's incarceration of Japanese Americans during WWII," US Congressman Mike Honda who was also incarcerated in an internment camp told NBC News. "He demonstrated a lifetime commitment to civil rights, from his intentional defiance of the military curfew and his Supreme Court case, through his fight for redress for Japanese Americans, to his civil rights advocacy in Denver, where he brought together different communities of color."
His nomination was accompanied by over eighty endorsements from dozens of members of Congress, and organizations like the National Lawyers Guild, Japanese American Citizens League (JACL), NAACP, La Raza, state and local elected officials, state bar associations, and more.
Other commemorative projects from the Minoru Yasui Tribute Project include a documentary film, a play, and educational curriculum, and other projects to be presented at a tribute symposium in Yasui's name in 2016.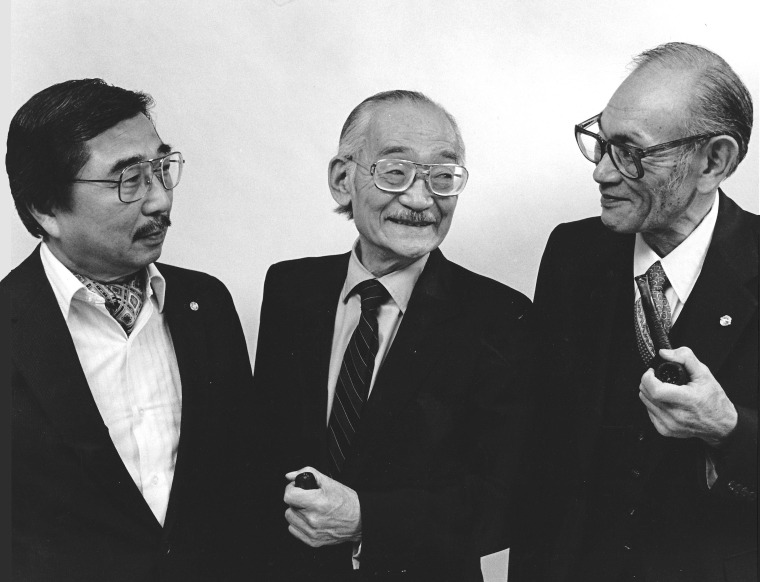 IN-DEPTH
SOCIAL