Yee Leng Xiong's family fled persecution and came to America when the Vietnam War ended. But unlike his elders, who he says struggled to feel like part of American society, Xiong, 22, has taken it upon himself to make his voice heard.
"Hmong never cared about elections and always focused on themselves," Xiong, who lives in Wisconsin and is a second-generation Hmong American, told NBC News. "But the last few elections, they know who to vote for. I know they'll show up, more than usual, for this primary."
According to a special issue of the Hmong Studies Journal, which analyzed 2010 U.S. Census data, the largest Hmong populations in the U.S. reside in California, Minnesota, and Wisconsin, with data revealing the Hmong population in Wisconsin nearing 50,000 — a 46 percent increase from 2000.
As an American-born Hmong, Xiong has wasted no time trying to make a difference. At the age of 19, he became the first Hmong to be elected to the D.C. Everest Area School Board. He is currently taking time off from his studies at the University of Wisconsin-Marathon County to run for the Marathon County board of supervisors.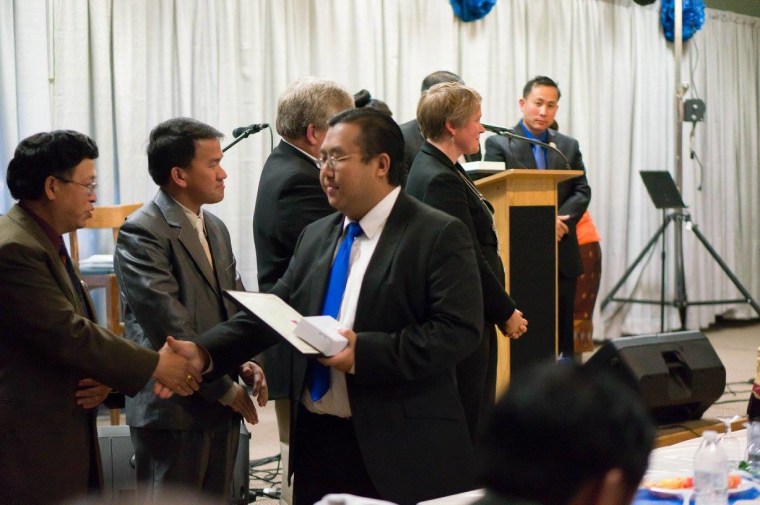 But his approach to campaigning isn't focused on himself, or to any party affiliation. In fact, he says the outreach by either major party to the Hmong has been minimal so far. He says he feels a personal responsibility to just get people to the polls.
"The main thing I do is encourage them to vote and voice their opinion," Xiong said. "Only way to do that is by voting."
Xiong said most Hmong he talks to tend to say they're Democrats, but he said there's a lot more who are just undecided.
RELATED: New Super PAC Launches, Aims to Increase Asian-American Votes
"I'm a Democrat, but I bring the whole story and let them choose," Xiong said about how he tries to simplify the complexities of politics. "I usually tell them that the Democrats are for the working class and for unions; Republicans more for tax-breaks … I translate from English to Hmong, and say the Republicans are for small government, and Democrats for bigger government."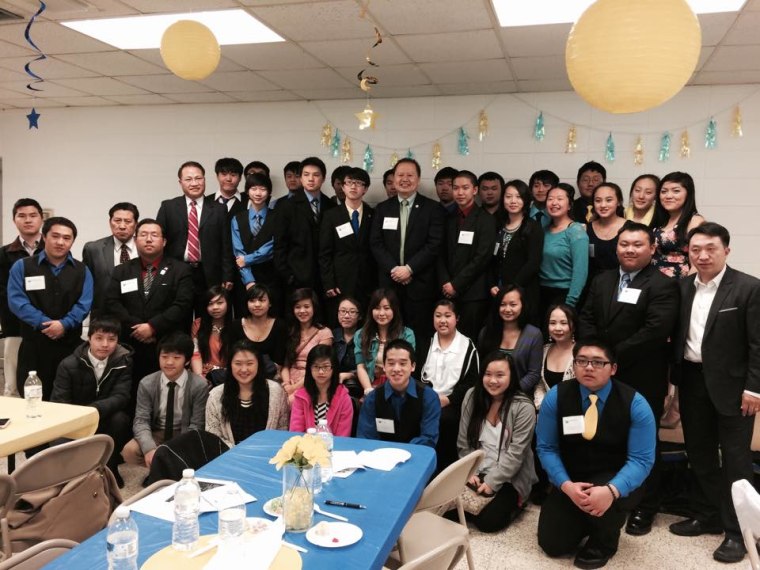 He added that he's noticed younger Hmong have gravitated toward Democratic presidential hopeful Senator Bernie Sanders ("He speaks from the heart and with passion," Xiong said of Sanders), while older voters like Hillary Clinton because of her experience as a senator and as secretary of state.
But Xiong said he avoids talking about the military with elders. "A lot are suffering from PTSD," he said. "It's a sensitive topic."
Wisconsin State Assemblyman Jonathan Brostoff echoed Xiong's observations of the generational divide among the Hmong population. Brostoff, 32 and married to a Hmong American, told NBC News about his father-in-law Yia Vang, who came to America 43 years ago. Yia Vang still talks of the slaughter he witnessed along the Mekong River, Brostoff said.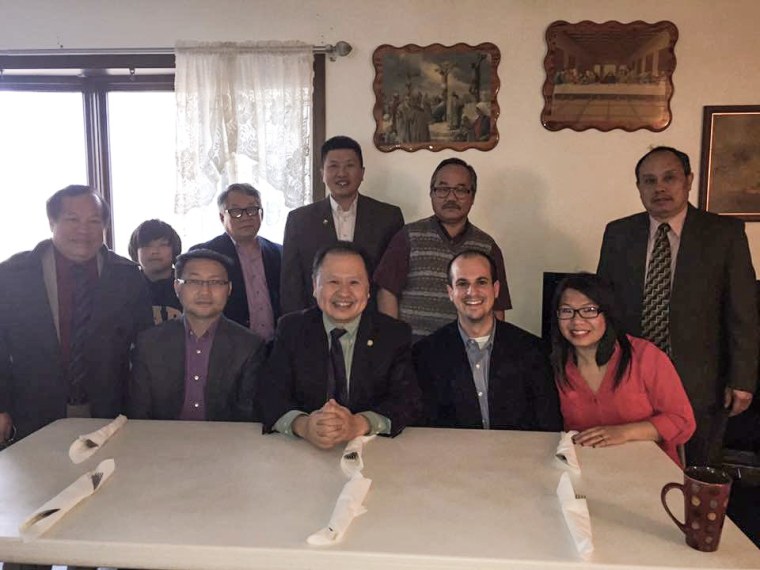 But, Brostoff adds, while the natural inclination would be for the older Hmong to remember the fight against the Communists and side with Republicans, the loyalty to Republicans mostly ended when the Justice Department under President George W. Bush declared Hmong hero General Vang Pao a "terrorist."
"That created a real generational shift away from the GOP," Brostoff, a Democrat, said.
As for the other segments of the community, the reality of refugee assimilation has meant a reliance on government services, and those cuts in funding have been felt deeply. "The Hmong have struggled," Brostoff said, indicating why those who will state a political preference will generally side with the Democrats.
Brostoff said the issues that resonate for the Hmong are still very basic.
RELATED: Can This New App Help More Asian Americans Vote in 2016?
"Its basic equality and civil rights issues," Brostoff said. He cited multiple cases of Hmong mistreated by legal system, including the tragic beating of Sao Lue Vang in 2014, as one of the higher profile cases where an older Hmong man was assaulted by a Caucasian hunter.
"In Wisconsin, it's just equal treatment under the law," Brostoff said as the primary concern for Hmong. "Aside from that, it's education, access to universities, and strong public schools."
"The main thing I do is encourage them to vote and voice their opinion. Only way to do that is by voting."
The emphasis on education is also indicative of the youthfulness of a growing community and its emerging leaders. For the 22-year old Xiong, helping the modern Hmong community evolve in American society remains his main motivation — and much of that begins with family.
"I grew up watching my parents live a hard life," Xiong said. "They took care of me, so I want to take care of them."
To Xiong that means making a difference in public life.
"My political science teacher said to me: In politics, you get what you put into it," Xiong said. "Put nothing in, you don't get anything from it. So the community wants things to change and have fought a long time for better opportunity ... I want to make sure their voice is heard."
Follow NBC Asian America on Facebook, Twitter, Instagram, and Tumblr.