When Helen Huynh was diagnosed with an aggressive form of leukemia last February, doctors told her family that a stem cell transplant would give Huynh another two to five years to live.
"Time is of the essence," a letter from the City of Hope Hospital in Southern California, dated June 22, 2017, said.
With three grandchildren under the age of 4, one to two years was all Huynh wanted, her daughter Yvonne Aivan Murray said. It would be enough time for her grandchildren to grow up remembering who she was.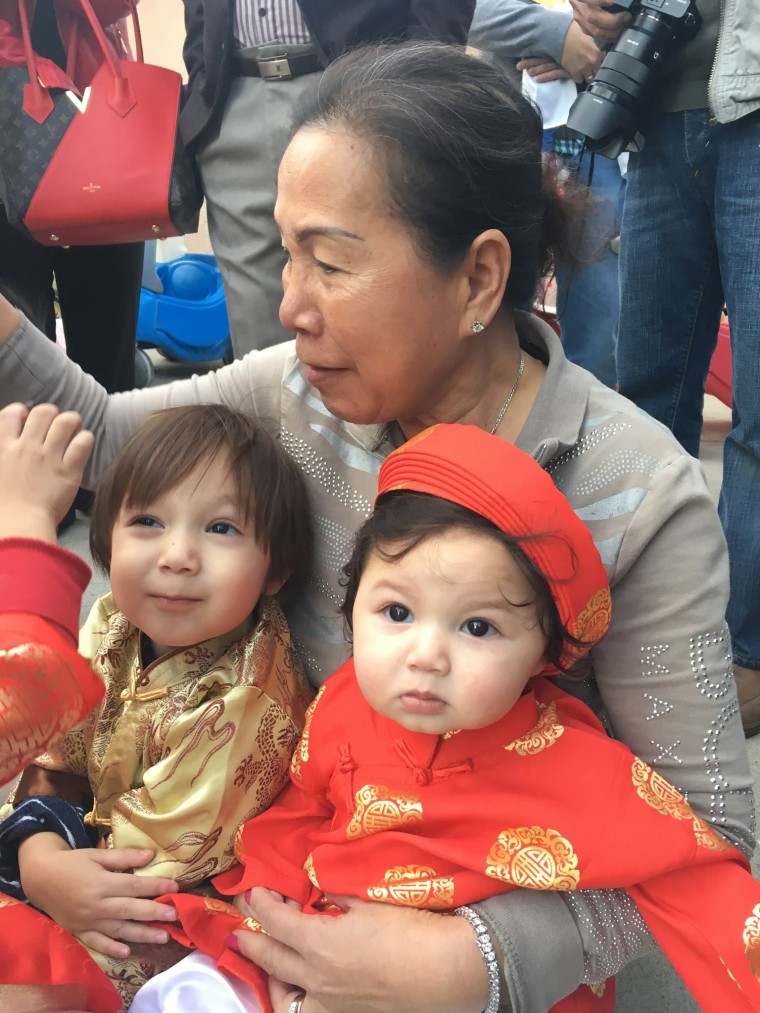 Eight months later, Huynh successfully underwent a stem cell transplant. But on Jan. 26, at the age of 61 and nearly a year after her diagnosis, Huynh lost her battle with cancer.
Huynh's family blames her death in part to a delay in the transplant caused by the U.S. visa system.
In June 2017, when the City of Hope letter was written, Huynh's family had found a perfect donor match in Huynh's youngest sister, Thuy Nguyen, who lives in Vietnam. But despite the match, getting Nguyen into the United States proved to be an arduous process, including three rejected applications for a visa because Nguyen was unable to prove that her ties would "compel her to depart the United States at the end of her temporary stay," according to a letter dated Aug. 11 from the U.S. Consulate in Ho Chi Minh City to Rep. Alan Lowenthal, D-CA, whose district includes Garden Grove, California, the city Huynh lived in.
It was after the third denial, in September, that the Huynh family applied for and was granted humanitarian parole, which allows the admission of individuals into the U.S. for "humanitarian reasons."
While Huynh waited four months for her sister to come to the U.S. and undergo the procedure, cancer did not. Murray said that by October, the disease had become too aggressive for her mom to fight.
Murray believes that if her aunt had been granted entry into the U.S. when she first applied for a visa, her mother would have had a better chance of surviving.
"It's such a senseless death for my mom. I feel like she really could've had a much better chance at overcoming the cancer," Murray said. "We just had so much to look forward to and my mom wasn't asking for much."
The Huynh family also believe that bringing a match to the U.S. would have been easier with a donor from Europe or Canada.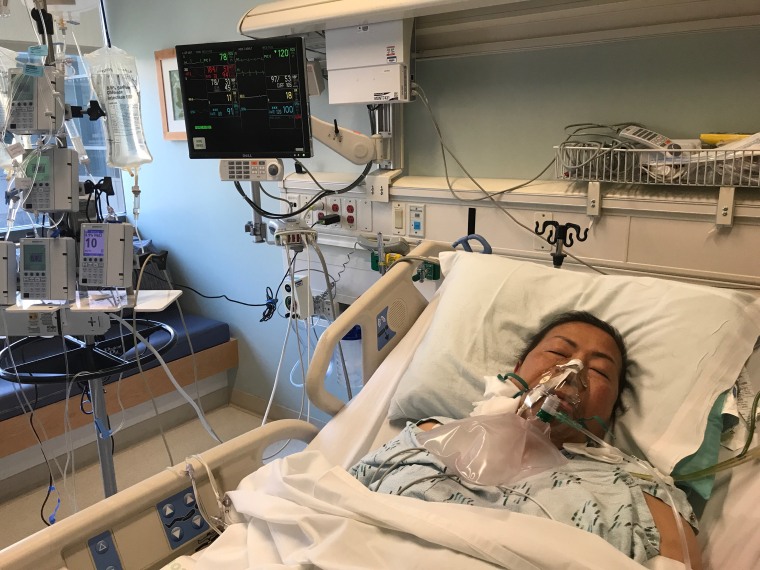 A U.S. State Department spokesperson said that when an individual is not eligible for a U.S. visa, consular offices have no choice but to deny the application.
"Stories like this always strike me at the heart," department spokesperson Heather Nauert said in an email. "Part of the Department's job – and the job of many of the hardworking Americans working overseas at U.S. embassies and consulates – is to enforce U.S. laws. And I'd have to say, it's not always easy, our officers in the field face tough decisions every day."
Because of the delay, Murray said she wants to work with nonprofit civil rights organization Asian Americans Advancing Justice-Orange County to advocate for a change in the visa application process.
A course of action has yet to be determined as the family is preparing for Huynh's funeral, but two issues Murray is looking at are revising the interview process for visa applicants and establishing a separate visa category for visitors coming to the U.S. for medical treatment. Currently, visas for medical treatment fall under the same category as tourism and vacation.
In an email, Lowenthal shared Murray's frustration with the bureaucracy that the family encountered. "It is outrageous that the only perfect match for a stem cell transplant that could have saved an American citizen's life, was caught in a bureaucratic maze," he said. "I want to work with Yvonne and others to identify these shortcomings and make our system work better. … We owe that to people like Helen and her family."
Sen. Kamala Harris, who was among the elected officials who assisted the Huynh family's initial requests, has also reached out to Murray expressing interest in changing existing visa laws.
It's unfortunate what happened to us, but I don't want my mom's death to be in vain. I want this to be a legacy that if we didn't get to save Mom, that other people would be saved.
Since sharing her mom's story last year, Murray has been contacted by other families who have been through similar situations, including Daren Tran, 43, whose mother who died of leukemia in 2013 before she was able to undergo a stem cell transplant.
Tran said the family found a matching donor in Tran's uncle, who lives in Vietnam. They enlisted the help of Rep. Doris Matsui, D-CA, to get him a visa, but the process of getting him to America was agonizing, Tran said.
The family felt anxious not knowing if his uncle would be approved, and in the several weeks it took for him to get approved and get to the U.S., his mother underwent multiple rounds of chemotherapy that her body was unable to handle.
"It sucks," Tran said. "If we're from here, we go to Vietnam, I can buy a ticket the night before and fly over there. But from Vietnam to here, the other way around, if family wants to come here, even in case of life and death situations, you still go through the process of applying for it."
In Pittsburgh, 31-year-old Bichthu Thi Do has been waiting for a kidney transplant since December 2017.
According to the National Kidney Foundation, individuals wait an average of three to five years for a kidney transplant. Do found a willing donor in her nephew who lives in Vietnam. He applied for a visa to travel to the U.S. in December, but was denied, according to Do's husband, John Pham.
Pham said his wife has been undergoing four-hour dialysis treatment three times a week since November 2016. She has also experienced a number of life-threatening complications, including inflamed blood vessels and blood clots in her lungs, according to a letter from her hospital to the U.S. Embassy in Vietnam.
"I feel very defeated," Pham said. "Here's a U.S. citizen that has a kidney disease, and she needs a kidney. And here's her nephew willing to donate a kidney, which is a very big deal. And we just thought, 'Of course he's going to get the visa. Why wouldn't they let the hero come into the U.S. to save a U.S. citizens life?"
Pham said he reached out to Rep. Keith Rothfus, R-PA, for assistance. In an email, Rothfus said he empathizes with Do's situation.
"My staff is in contact with the Department of State, and is working tirelessly to ensure that Mrs. Do receives the kidney transplant that she needs," Rothfus said.
Murray said she hopes that by opening up about her story, others with medical conditions who are in need of international donors that have been denied entry will reach out to her. The testimonies Murray collects could be used for future action, she said.
"It's unfortunate what happened to us, but I don't want my mom's death to be in vain," Murray said. "I want this to be a legacy that if we didn't get to save mom, that other people would be saved."
Follow NBC Asian America on Facebook, Twitter, Instagram and Tumblr.