Before there was "Crazy Rich Asians" or "Everything Everywhere All at Once," there was a scrappy trio of college students making independent films that resonated with young Asian Americans.
Wong Fu Productions, a digital media production company, celebrated its 20th anniversary Thursday. The group — founded by Philip Wang, Wesley Chan and Ted Fu — is considered a media trailblazer, centering the Asian American experience over a decade before Hollywood invested in more of these stories. Its videos, from the comedic short "Kung Fooled" to the relationship drama "Strangers, again," have garnered millions of views and feature primarily Asian casts.
But Wong Fu Productions didn't start with a big mission. In fact, Wong Fu started with a lip-syncing video that only featured Wang — a far cry from the storytelling the team has done since then. When Wong Fu moved toward skits and short films, Wang and Chan said they used their friends, roommates and family — who were primarily Asian American — in the early days out of convenience.
"There wasn't a business plan. There wasn't a clear mission statement. There wasn't our mantras," Chan said. "We weren't out to break barriers from the get-go. It was a hobby that we enjoyed, and we did it for fun on the side."
However, when they started touring around North America in the early aughts, Chan said hearing the impact of their work was a "lightbulb" moment for the group that showed they were working toward a greater purpose.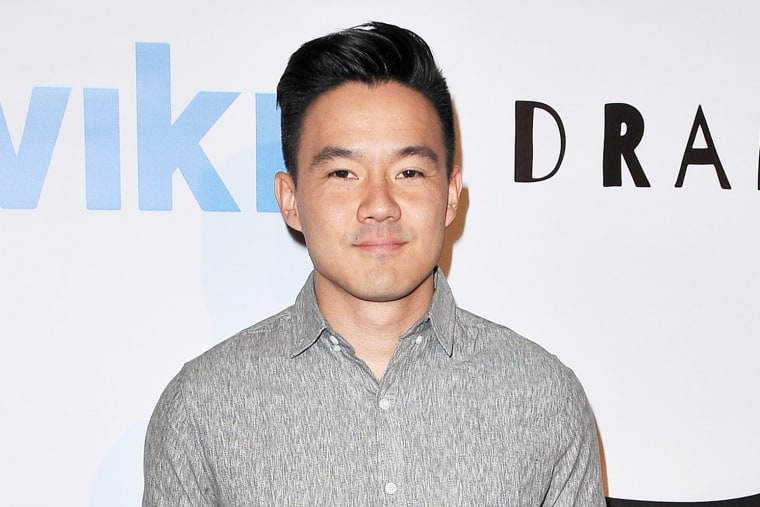 "We grew up in California, so we were so surrounded by Asian Americans," Chan said. "We didn't really know that there was a greater struggle [for representation]."
When Wong Fu started posting its content on YouTube in 2006, it began to reach a broader audience and joined a golden era of Asian American YouTubers, which included people like comedian Ryan Higa, beauty guru Michelle Phan and comedian Kevin Wu (better known as KevJumba). The group, along with its peers, inadvertently inspired a generation of aspiring Asian American creatives.
"We were being unapologetically ourselves at such a crucial time," Wang said. "And we kind of allowed a lot of people to have something to point at like, 'Hey, look, there is an Asian audience.' There is an Asian community that cares about our faces and there's also non-Asians that just love to see good work."
It's difficult to sustain a digital media brand for 20 years, and several YouTubers in their cohort have deprioritized or left YouTube behind altogether. Even for Wong Fu, it has been difficult to stop and reflect on what they've built because of the rapid pace of the social media landscape. 
"Every day is just trying to figure out how to, you know, stay relevant," Chan started. "Or stay within people's conversations and stay —"
"Afloat," Wang finished. 
The company has struggled at times to sustain itself, especially in 2020 when most small businesses had uncertain futures due to pandemic lockdowns. It had fewer commercial opportunities and brand deals, but it was able to move forward, thanks in part to direct fan support through its Patreon channel.
Through it all, Wong Fu has stuck to its original goal of "telling great stories" and regularly posts videos on its YouTube channel.
It also helps, Wang said, that the project was never just centered around an individual or even the trio, which could have bred burnout. Instead, they built a team and constantly brought in fresh talent, collaborating with some of the biggest digital stars throughout the years from Higa to TikTok star Alan Chikin Chow. 
"We were never following the YouTube playbook or strategy to get views," Wang said. "That was never what was driving us. It was always like the quality of content first."
Brittany Lau, a 26-year-old longtime fan of Wong Fu based in Houston, said the group provided an entertaining and meaningful window into the Asian American experience.
"As a mixed person, I often struggled to connect with my Asian heritage, so when I discovered this close knit community of Asian American creators, like Ryan Higa, Kev Jumba, and Wong Fu Productions back in the mid 2000s, I was hooked," Lau said in an Instagram direct message. "I especially appreciated Wong Fu's videos because they created short films that I could see parts of myself in."
Lau creates content herself and attributes part of her inspiration to break into entertainment to early pioneers like Wong Fu.
Fabian Sanchez, a 21-year-old fan based in El Paso, Texas, also said Wong Fu has made a meaningful impact on his life since he started watching the group in 2014.
"They share stories that need to be heard; whether you need a quick laugh, a hard lesson on love, or a needed truth on growing up," Sanchez said in an Instagram DM. "All of this, while bringing a community of proud Asian Americans together and promoting growth."
Wang said Wong Fu would be making a documentary about the past 20 years of Asian American representation, not only within Wong Fu but also within the entertainment industry. The project has no official release yet, but the group hopes to get it out in the next few months. 
Wong Fu has also been a vehicle for A-list actors such as Simu Liu and Randall Park, even as they've risen to prominence in the mainstream. But with the recent renaissance in Asian American storytelling in Hollywood, Wong Fu has grappled with an existential question: "Is Wong Fu even needed anymore?" In short, Wang said yes.
"The fact of the matter is that it's actually still quite difficult out there," Wang said. "I'm out in those conversations and meetings and pitches and stuff too like, it's still very difficult to get your stories made. So if we're only relying on Hollywood, it's still gonna be very slow."
Wang said Wong Fu serves as a "middle ground" for actors who want to make and experiment with more timely work that speaks to current issues, which includes shorts on Black and Asian American solidarity or the coronavirus lockdown.
The group has created a writers lab for early career Asian American screenwriters and has hosted filmmaking courses in an effort to uplift the next generation of Asian American voices.
"YouTube is not the final destination for us," Chan said. "I think there's always a quest to find more, to share more, and to grow and learn."