The world's largest Hindu temple is about to open in Robbinsville, New Jersey.
The Bochasanwasi Akshar Purushottam Swaminarayan Sanstha (BAPS) Shri Swaminarayan temple, known as a mandir, is a 162-acre complex which broke ground in 2009 and is set for completion in 2017.
According to The Times of India, 2,000 artisans in Rajasthan are hand-crafting the temples in Italian and Rajasthani marble. The finished pieces are then assembled in New Jersey by a team of master craftsmen.
The first phase of the project, The Great Prayer Hall -- with seating for 1000 people -- and Shikharbaddh Mandir temple will be inaugurated in August 2014.
Remaining construction includes a youth activity center, visitor's center and food court, and a second, larger temple, the Great Akshardham Mandir, expected to be completed in 2017.
The current Guinness Book of World Records holder for the world's largest comprehensive Hindu temple is the BAPS Swaminarayan Akshardham in New Delhi, India, which sits on a 59-acre complex.
Spiritual leader His Holiness Pramukh Swami Maharaj also holds the Guinness world record for creating and consecrating the most temples by one person—713 temples in five continents between April 1971 and November 2007.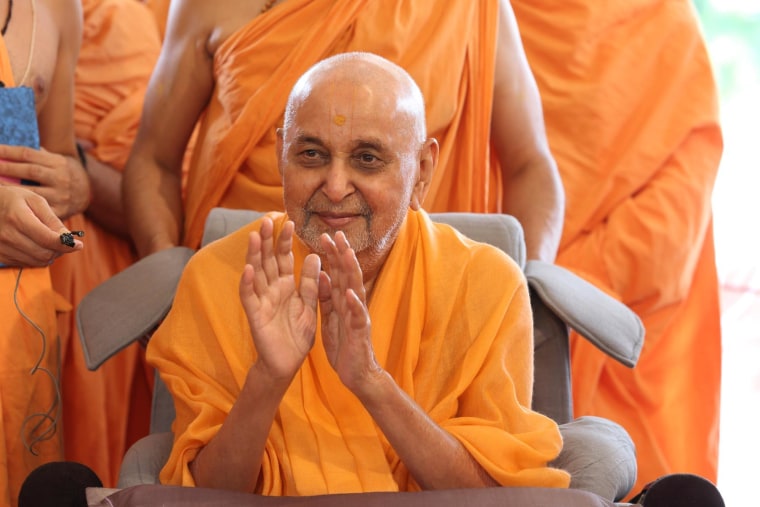 IN-DEPTH
SOCIAL