Yasmine Al Massri never expected to be living on the West Coast, starting a family, and playing a lead role in a TV series on a major network.
"I never had planned for my life and my career," Al Massri told NBC News. "I come from a family of refugees. I'm used to surviving and going with the flow and what happened to me was just life."
The 37 year old plays twin FBI trainees Nimah and Raina Amin on ABC's "Quantico." The show revolves around a group of FBI recruits, alternating between their days at the training academy and a future where one of them is suspected of masterminding the largest terrorist attack on New York City since the attacks on Sept. 11, 2001.
RELATED: 'Quantico' Writer Sharbari Ahmed On Perseverance, Identity, and Life in the Writers Room
Al Massri, who is classically trained in the arts, also didn't plan on being an actress. Born in Lebanon, she moved to Paris at the age of 20 and attended the École Nationale Supérieure des Beaux-Arts, where she specialized in dance and multimedia.
"I didn't want to be an actress," she said. "I wasn't trying to be in film or an art gallery for me. The medium for me wasn't the target. The target was to relearn how to tell my story."
In 2007, Al Massri made her big screen debut in "Caramel," a Lebanese comedic drama that screened at the Cannes Film Festival. Her next major role was in Julian Schnabel's internationally released 2010 film "Miral."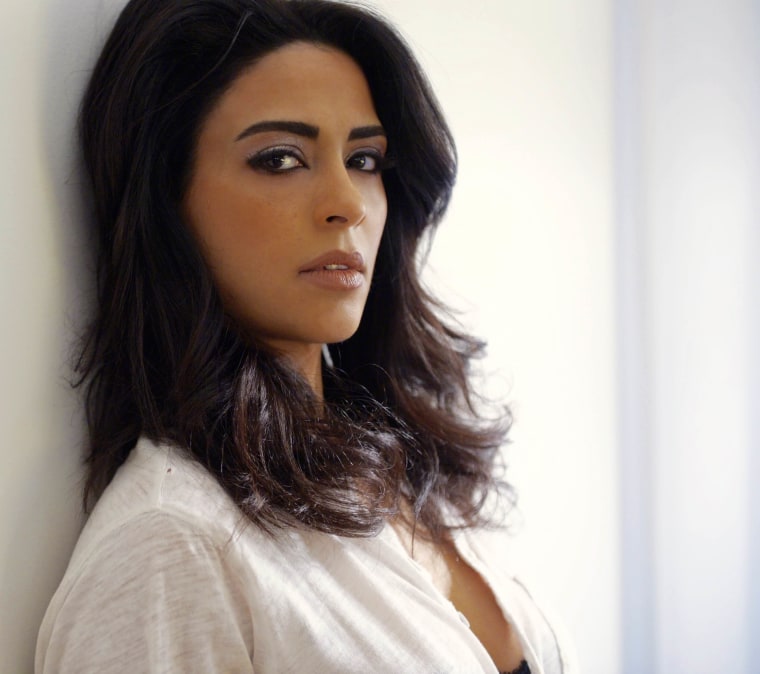 After her first audition in 2015 for the roles of Nimah and Raina on "Quantico," Al Massri heard about three Muslim college students who were killed in a shooting in North Carolina that some called a hate crime. She felt a personal responsibility to take on the roles in hopes of painting a positive representation of Arab Americans.
"I thought 'OK now I know why I need to be in Quantico.' This is not about Hollywood; this was not about becoming a star," she said.
When she began preparing for her role, she quickly realized that playing twins was different from anything she had previously done and was made even more difficult by the show's constant change in directors.
"I have a kind of way of switching between the roles that doesn't have anything to do with the acting but rather the execution of what's more practical for the changes," Al Massri said. "We developed a way to be faster and more efficient with that."
Al Massri feels strongly about representation in Hollywood. A recent study released by the Media, Diversity and Social Change Initiative at the USC Annenberg School for Communication and Journalism studied 414 films and TV series and found that only 28.3 percent of speaking characters were people of color. Females made up less than 40% of speaking roles in scripted TV and digital series.
"I think Hollywood makes the mistake of mixing all these identities and cultures mostly from the Middle East," she said. "How Arab Americans, especially Muslims, are portrayed is very specific, and it's a very specific thing that we cannot apply to every minority."
RELATED: 'Homeland Is Racist': Artists Plant Messages in Hit Cable Series
Al Massri noted a particular occurrence on Showtime's "Homeland." Artists hired to paint authentic "graffiti" in the background of a scene chose to write "Homeland is racist" in Arabic to make a point about the show's portrayal of the Middle East.
"No one spoke Arabic on a show that was very much trying to tell people what being an Arab is and that's a mistake made from ignorance, not an evil agenda," Al Massri said.
"I grew up in a family of refugees, and I've learned one thing. Being a refugee does not mean you cry to yourself, and you are a victim. I'm not a victim."
"I think the problem Arab-Americans had until now was we didn't have any representation," she continued. "We do not have enough writers in Hollywood who are writing a narrative of people like us. We don't have enough people telling our story and the more we have people telling our stories, the more we will change the public opinion about who we are."
Al Massri remains optimistic about the future. Her upbringing has made her passionate about paving the way for a new wave of Arab-American representation in the media. She said she has received emails and messages from Middle Eastern women thanking her for her portrayal of an empowered Arab-American woman.
"I do not like to portray myself as a victim," she said. "I grew up in a family of refugees and I've learned one thing. Being a refugee does not mean you cry to yourself, and you are a victim. I'm not a victim. I'm someone who is going to succeed and compete with my own talent."
While "Quantico" has been hailed for its casting, Al Massri made it clear that the show has no political agenda, just a simple message.
"It's just showing that all human beings are equal, and they are all accepted," she said. "I think the future of Hollywood is that. This is the time for it and the generation."
Follow NBC Asian America on Facebook, Twitter, Instagram, and Tumblr.