Need new book ideas now that your Asian-American Literature class is over? Check out some of the books published by Asian-American authors in 2014. From food to family, comedy to color, these books will be next on your must-read list.
(1) No Land's Man: A Perilous Journey through Romance, Islam, and Brunch
by Aasif Mandvi
Actor, writer, and The Daily Show correspondent, Aasif Mandvi shares his experience growing up Indian and Muslim in England and America in this humorous and insightful book. Covering everything from issues of identity, ambition, family and culture, Mandvi writes about his father -- who fell in love with America because of brunch, his high school job -- as a Michael Jackson impersonator, and his pursuit of women -- including joining a Bible Study group to seduce a girl.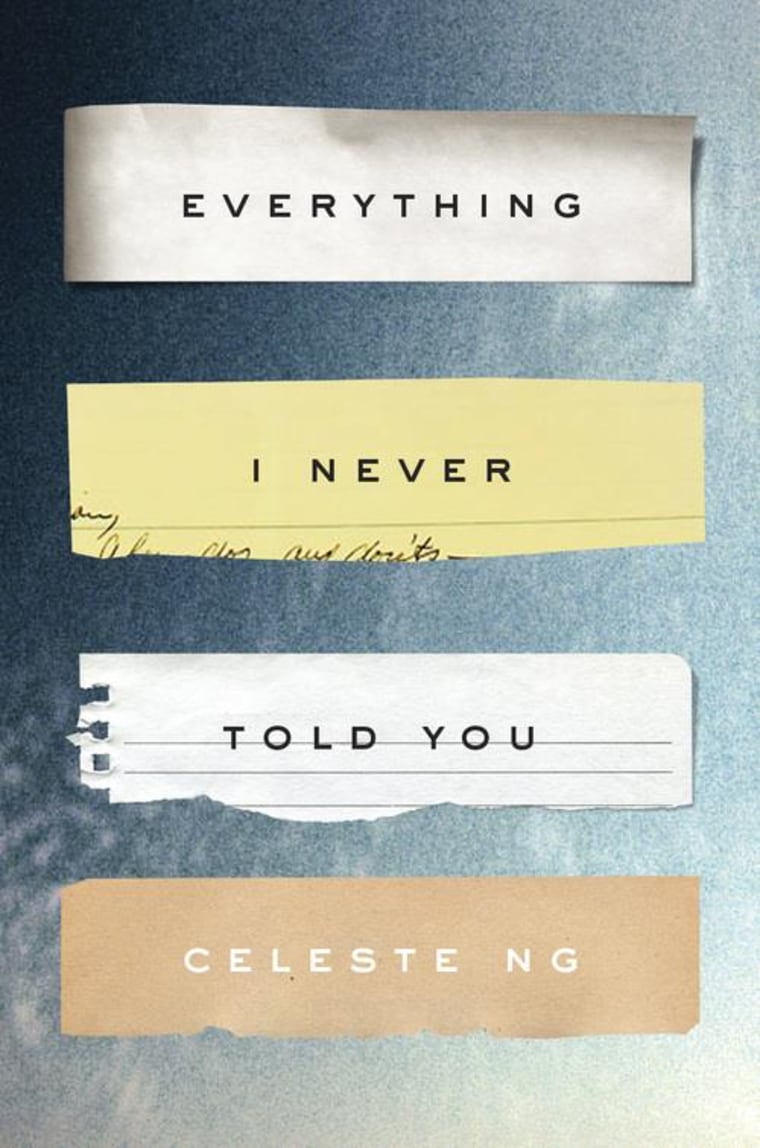 (2) Everything I Never Told You
by Celeste Ng
A literary thriller set in 1977 small-town Ohio opens with the discovery of Lydia Lee's body in the local lake. As her multiracial Chinese-American family tries to unravel her demise, their family secrets begin unraveling as well. This is a story about family, finding one's place in history, and the meaning of home, while struggling to understand each other across personal and cultural rifts. This debut novel won a slew of awards and listings including New York Times Bestseller, New York Times Editors' Choice, Amazon Best Book Of 2014, and more.
(3) Ghost Month
by Ed Lin
Set in the bustling night market of Taipei during ghost month, a time to commemorate the dead, a young man is shocked to learn that his high school girlfriend and former fiancé has been murdered while working as a "betel nut beauty," selling betel nuts on the side of the highway, barely one step above prostitution. The last time he spoke to her, she was far away in New York, enrolled in NYU's honor program. Her parents beg him to investigate, but nothing can prepare him for what he learns, or how it will change his life. Ed Lin is also the author of Waylaid, This is a Bust, Snakes Can't Run, and One Red Bastard.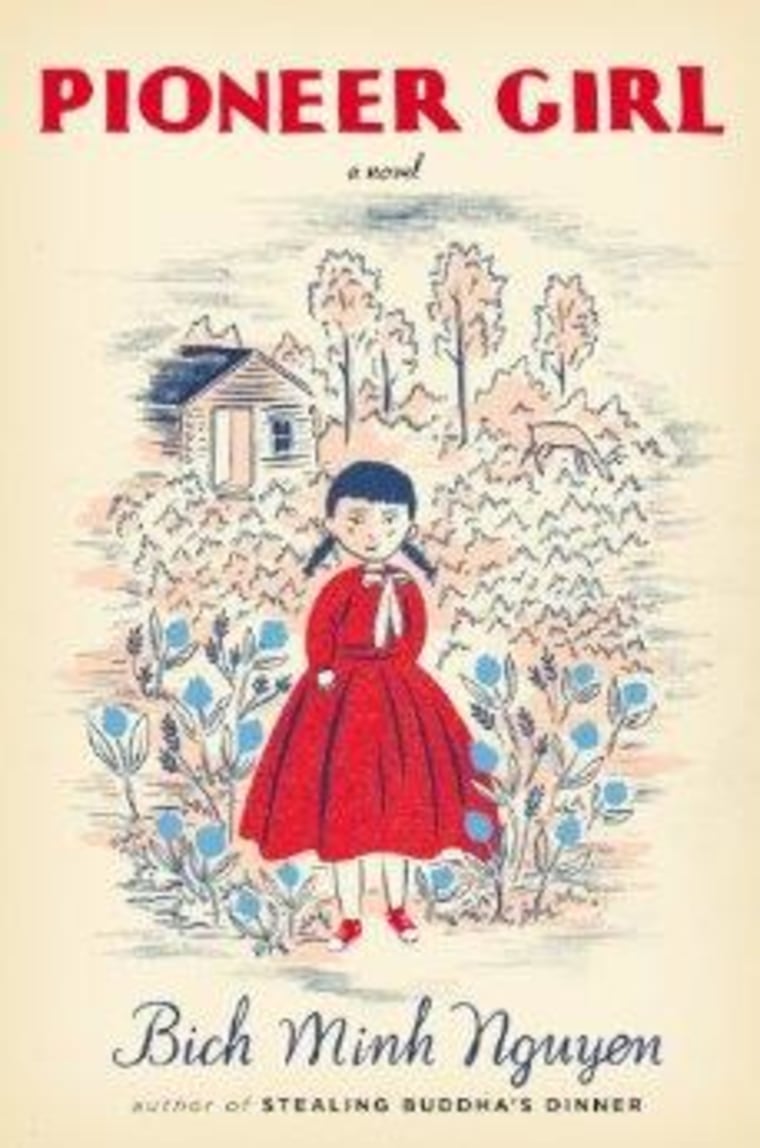 (4) Pioneer Girl
by Bich Minh Nguyen
After Lee Lien returns home from grad school, with a PhD in literature but no job, her brother disappears with a cryptic note attached to their family's only heirloom—a gold brooch that had been left behind in a Saigon cafe by Laura Ingalls Wilder's daughter, Rose, a journalist during the war. "A dazzling literary mystery about the true origins of a time-tested classic, Pioneer Girl is also the deeply moving tale of a second-generation Vietnamese daughter, the parents she struggles to honor, the missing brother she is expected to bring home—even as her discoveries yield dramatic insights that will free her to live her own life to its full potential." Bich Minh Nguyen is the author of the award-winning Stealing Buddha's Dinner and Short Girls.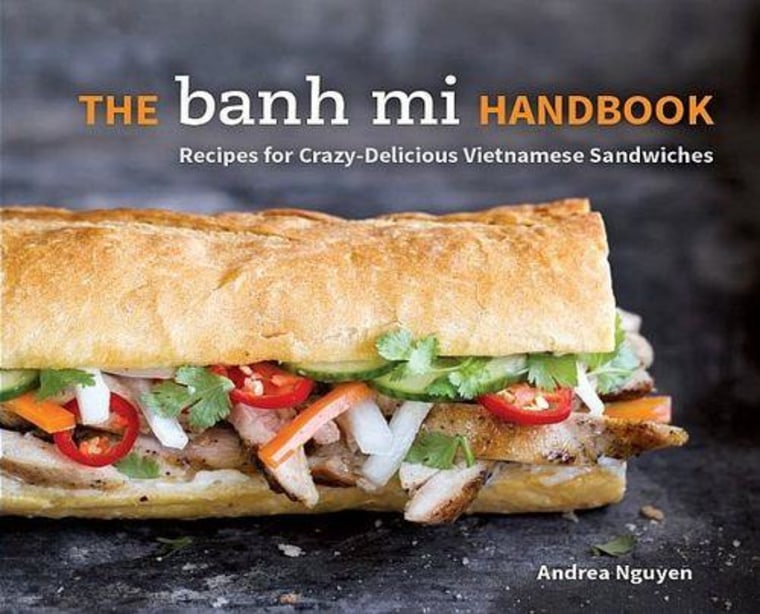 (5) The Banh Mi Handbook: Recipes for Crazy-Delicious Vietnamese Sandwiches
by Andrea Nguyen
The Banh Mi is, without question, the trendiest sandwich of the year, popping up in all sorts of surprising places. This book holds is the mouth-watering key to making that sandwich at home. With 55 recipes—both old school and new world—accompanied by beautiful photographs that will have you salivating instantly, writer, blogger, and cooking teacher, Andrea Nguyen of Viet World Kitchen, covers everything from the bread, the pickles, the condiments, to the meat, fish, and vegetarian fillings. Nguyen is also the author of Into the Vietnamese Kitchen, Asian Dumplings, and Asian Tofu.
(6) The Shadow Hero
by Gene Luen Yang, Sonny Liew (illustrator)
Gene Luen Yang, author of the award-winning graphic novel, American Born Chinese, has brought back what some believe is the first Chinese-American superhero -- The Green Turtle. Originally created in the 1940's by comic book artist Chu Hing, the character wasn't portrayed as Chinese American then, for fear that the comic would not sell. Yang fills in the blanks of that origins story with a new graphic novel that tells the story of Hank Chu, a mild-mannered Chinese-American teenager growing up in 1930's Chinatown who wants a quiet life working in the family's grocery, but whose mom wants him to embody the excitement of their new country by becoming a superhero. There is even a Kickstarter campaign going on now to create a Green Turtle Action Figure!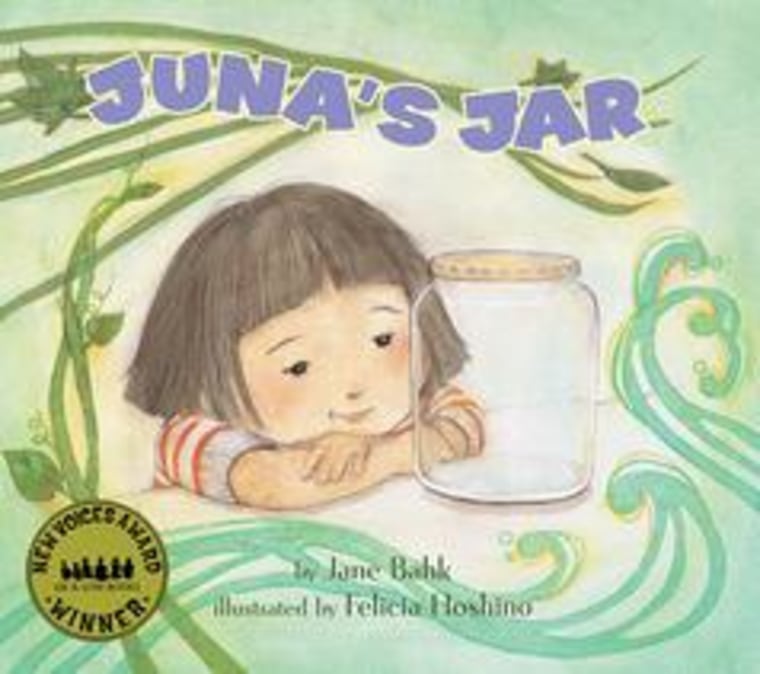 (7) Juna's Jar
by Jane Bahk, Felicia Hoshino (illustrator)
A beautifully illustrated children's picture book, Juna's Jar tells the story of Juna and her best friend, Hector, who love to go on adventures in the park, collecting things to put in Juna's empty kimchi jars. One day, Hector unexpectedly moves away, and with the help of her special kimchi jar, Juna searches for her friend all over the world, and finds new adventure and new friends in the most unexpected places. This debut picture book is a winner of publisher Lee & Low Books New Voices Award.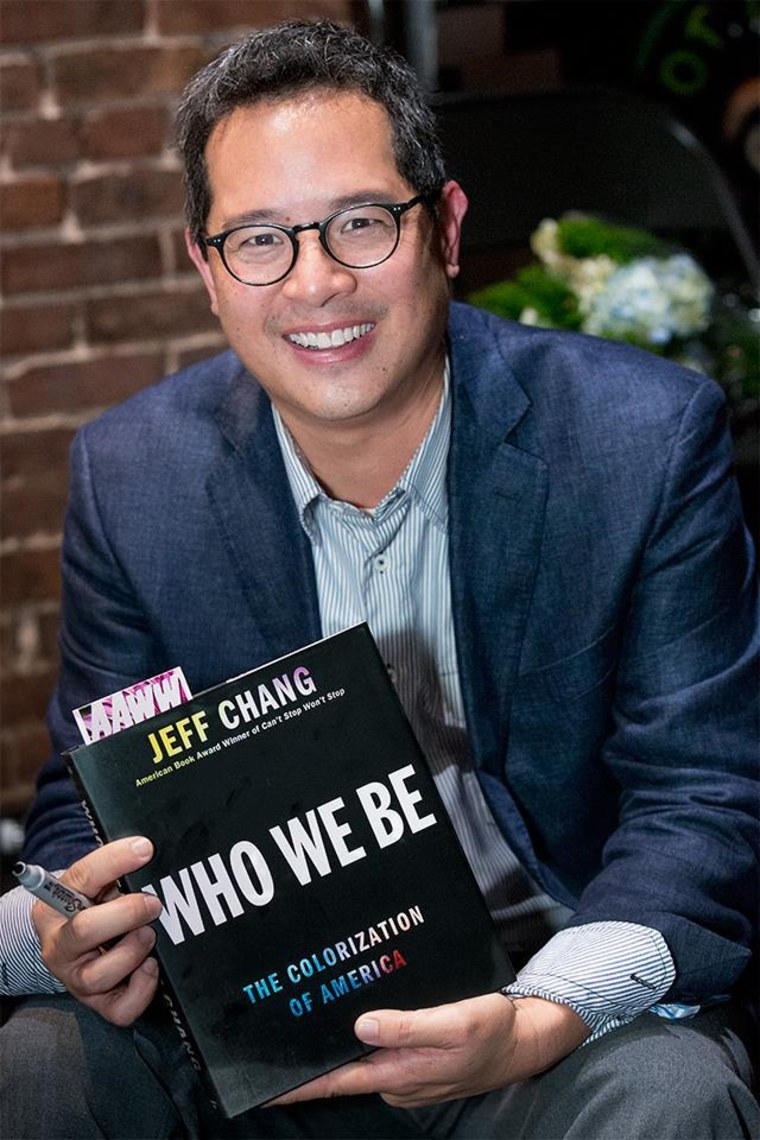 (8) Who We Be: The Colorization of America
by Jeff Chang
Writer Jeff Chang's new book explores race, multiculturalism, and how Americans see each other as the demographics of America have changed over the last fifty years. He calls it the colorization of America, and looks at how far we have come and how far we have yet to go, using comic strips and contemporary art, campus protests and corporate marketing campaigns, Martin Luther King, Jr. and Trayvon Martin. This is a powerful, unusual, and timely cultural history of the idea of racial progress. Jeff Chang also wrote the award-winning Can't Stop Won't Stop: A History of the Hip-Hop Generation.
For more Asian American Pacific Islander Literary Resources and Book Reviews, check out: