"Yoni Ki Raat" (YRK), a South Asian take on the feminist play "The Vagina Monologues," is crowdfunding its second year performance, which is scheduled to take place May 13 and 14 in New York City at the Helen Mills Event Space & Theater. The show put on its first performance last year after a group of women realized there wasn't a dedicated artistic space for South Asian-American and Indo-Caribbean women in New York to share their experiences.
"YKR is a transformational storytelling performance project that seeks to give space to South Asian and Indo-Caribbean cis women, trans people and gender nonconforming artists to share our stories," co-director Yumnah M. Syed told NBC News. "Our goal is to encourage and spark discussion of the various aspects of our lives and identities that are often silenced and to build community in doing so."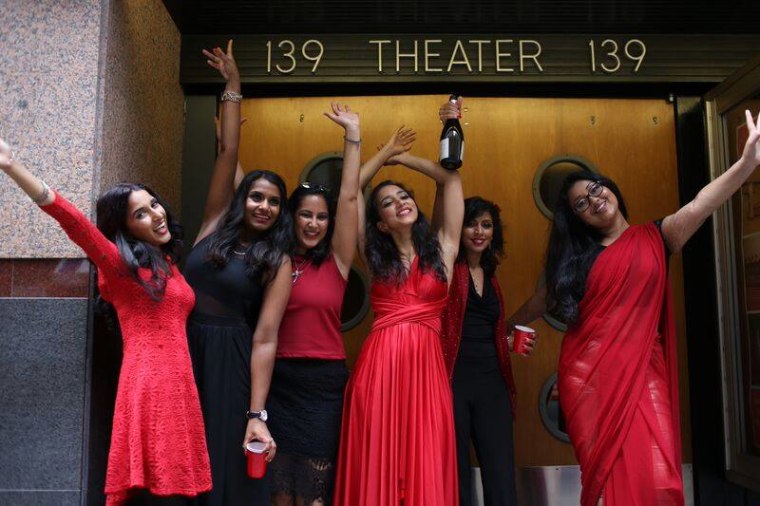 The founders — Nikita Raj and Aaliya Zaveri — were inspired by the West Coast-based show "Yoni Ki Baat," which translates to Talks of the Vagina, started by South Asian Sisters. "Yoni Ki Baat" has performed shows in Seattle and the San Francisco Bay Area for over a decade.
Even though "Yoni Ki Raat" is not directly associated with the South Asian Sisters' production, it takes many of its cues from there.
"'Yoni ki Raat' was started out of a need for community and a space for expression that represented South Asian women," Syed said. "Through our creative process, we changed the name from 'Yoni ki Baat' (Talks of the Vagina) to 'Yoni ki Raat,' to better represent our show, which included movement and dance along with traditional monologues."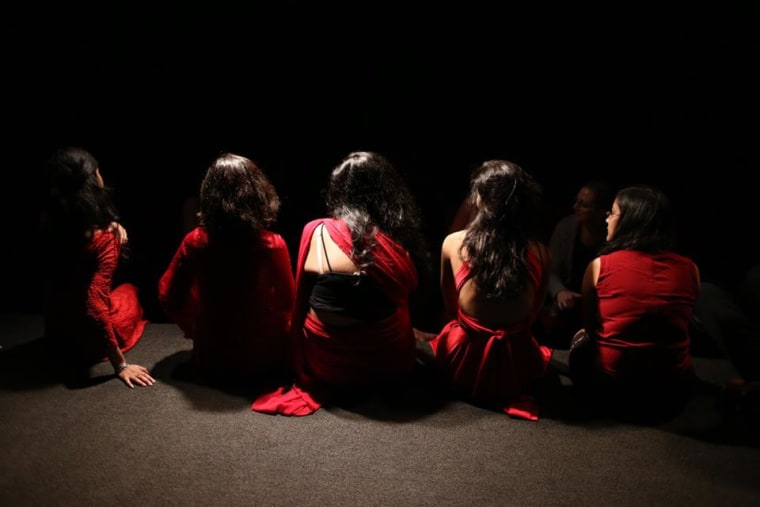 Syed, 25, joined the show last year as a cast member. This year's she is co-directing.
"Last year's experience taught me a lot about the power of community and enabled me to grow as a performer," she said. "The most valuable lesson from last year was definitely the success of the show. It truly highlighted the need for the space we are trying to create, and the conversations we want to inspire."
The show has grown from 6 performers last year to ten performers this year. The volunteers will perform monologues, dances, and skits centered around their experience with sexuality, love, family, domestic violence, and other themes.
RELATED: #31Days of Feminism: Kristina Wong
The group is aiming to raise $10,000 in order to successfully produce the show, and the proceeds from ticket sales are donated to social justice causes. Last year, YKR donated its proceeds to Manavi, an organization working to end violence against South Asian women and girls, and Black Lives Matter. This year, the organization is looking for an organization that works with the trans community to donate to.
Follow NBC Asian America on Facebook, Twitter, Instagram, and Tumblr.