Christine Ko was born into show business, but she never thought she'd see herself on American television.
"I think that's true diversity. You're just like everybody else. You just look Asian. It's the norm and how we all live. We just haven't seen it in Hollywood yet."
Her birth mom is an actress in Taiwan and her late biological father was a megastar across Asia. Born in Chicago and raised in Kennesaw, Georgia, by her aunt and uncle (who she refers to as her parents), Ko has been auditioning for Hollywood roles in L.A. for six years. But her aunt and uncle didn't understand why as an actress she also had to be a part-time Uber driver, a waitress, and a babysitter.
"In Asian culture, it's not the first thing people do," Ko told NBC News. "If you weren't a doctor, you were an accountant. Those were the choices."
Ko said it was difficult for them to see her balancing odd jobs with auditions, despite having a college degree that would provide stability if she chose the route of a 9-to-5 career. At their suggestion, she headed for Taiwan in 2010 to an industry where she got opportunities to work on shows and learn from professional directors.
But, Ko added, it wasn't the easiest transition. "It was difficult for me because I had to act in Mandarin. Even though I spoke Mandarin at home, I had to pick up the language half way," she said.
With a desire to find her break in film, Ko left Taiwan and moved to Los Angeles in 2011, but after she settled into her new home, she realized scripts weren't just falling into her lap. It very much requires luck, talent, right place and right time, she says.
For six years, Ko went from audition to audition, seeing the same Asian-American actresses competing for a handful of roles. Half the auditions, she said, would ask for an accent in the delivery — a challenge that Ko, who grew up speaking English, took as a sign of being a malleable actress.
"You get one shot. You sit in this room and sometimes you wait two hours, sometimes you wait two minutes. You're sitting in a room with girls that look exactly like you and you start comparing yourself," Ko said. "Your one shot is probably 30 seconds, but you just spent 12 hours trying to get it down. You just have to go home and forget this thing ever happened."
Ko's perseverance will pay off this fall when CBS's new comedy "The Great Indoors" premieres on Oct. 27: Ko plays Emma, a character she imagines is "the smartest girl in the room but doesn't show off about it."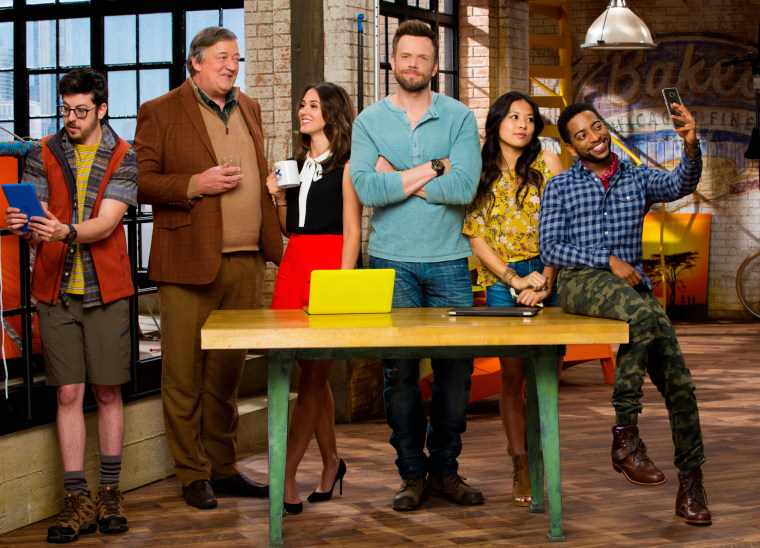 Ko added that her character was originally written to be a blonde woman, but Ko's agent asked if she could try out for the role, and her audition changed the original idea. "I think that's true diversity. You're just like everybody else. You just look Asian," Ko said. "It's the norm and how we all live. We just haven't seen it in Hollywood yet."
"The Great Indoors" will be the second time Ko has been cast in a CBS pilot, but her first time in a show that's been picked up for the network's fall lineup. Throughout her career, Ko said she's learned the importance of preparing for auditions by not just preparing her lines, but also finding out who the casting director is, where the camera placement will be, and other logistics — aspects of the industry that Ko know are important to get ahead.
"I love that there are influential Asian American names talking about the lack of diversity and how we need more," Ko said. "It'd be really nice to focus on creating these jobs. I feel like actions speak louder than words."
Follow NBC Asian America on Facebook, Twitter, Instagram, and Tumblr.