After Donald Trump won Hawaii's Republican caucus last week, Beth Fukumoto Chang, the 32-year-old leader of the Republicans in the Hawaii House of Representatives, was resigned to thinking she might not support her party for the presidency.
"I don't think it's time yet to start a third party, but I can't support Trump as the nominee, and I think a lot of people like me are trying to figure out what that's going to mean," Fukumoto Chang told NBC News.
Fukumoto Chang is concerned with what a Trump candidacy would mean for diversity and sexism, as well as the charged rhetoric of the Trump campaign, which boiled over last Friday in Chicago when a Trump rally was cancelled for safety reasons.
Indian-American Ohio state Rep. Niraj Antani was trying not to let the Chicago news dampen his spirits as he attended his own political event that night, a town hall for Gov. John Kasich in Ohio.
"I'm not exactly surprised by any of it," Antani told NBC News. "The candidate sets the tone for his supporters."
RELATED: As Asian-American Electorate Grows, GOP Aims to Turn Local Wins National
At 25, Antani is trying to practice what he preaches. Now campaigning for his second term, he's the youngest elected official in the Ohio House of Representatives, and the first Indian-American Republican elected to the Ohio legislature.
Antani was turned on to politics by John McCain's 2008 campaign. He met McCain while in college at The Ohio State University in 2012 and was turned off of Trump by the billionaire's comments about McCain's service during the Vietnam War.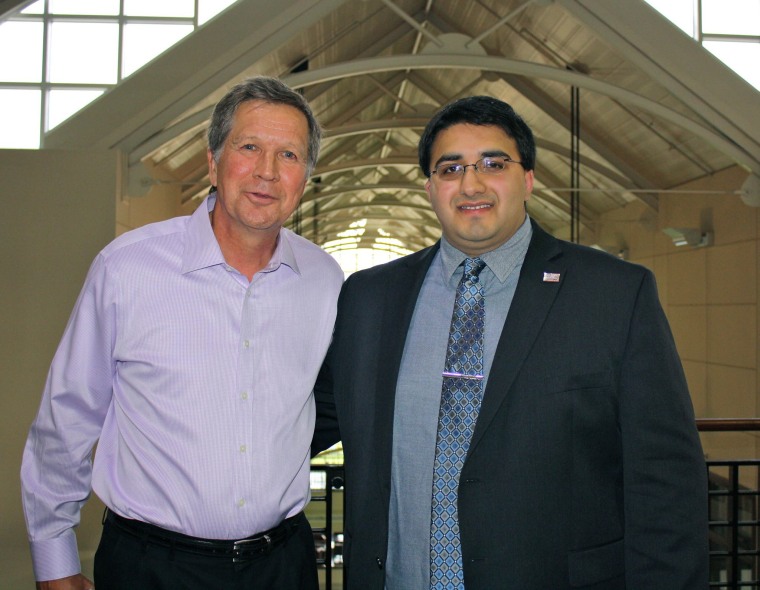 Antani thought that would be the end of Trump's hopes. Though he prefers to stay positive and fully believes Kasich can win the key winner-take-all state of Ohio on Tuesday, he has strong words about how Trump's rhetoric has impacted the overall tone of the campaign, especially after Trump's Friday event.
"Shock. Disgust," Antani said. "Someone high up told me, 'this would never happen at one of our events.' Civil discourse means exactly that: civil."
RELATED: Courting the Youth Vote: How Both Parties Plan to Target Asian-American Millennials
Antani and Fukumoto Chang represent a unique Asian-American presence as young leaders in a Republican Party they want to embrace. But if Trump continues to rack up delegates with big wins in Ohio and Florida Tuesday and eventually becomes the GOP's nominee, Antani and Fukumoto Chang say it could impact how the party tackles the issue of America's new diverse population. They also say it could alienate a generation of Asian Americans who see a party redefined by Trump.
RELATED: Is the GOP Losing the Asian-American Vote?
For Antani, the son of Indian immigrants assigned to work at Hewlett Packard in Ohio, the party should be true to its conservative nature.
He's been outspoken in the legislature against Planned Parenthood, a group Trump has supported. That's just one reason he has doubts of Trump as a true conservative.
"I believe in a conservative vision," Antani said. "Trump's been pro-Obamacare, pro-abortion, and pro-tax increases. That's not conservative."
Antani hasn't decided yet who to support if Kasich does not prevail.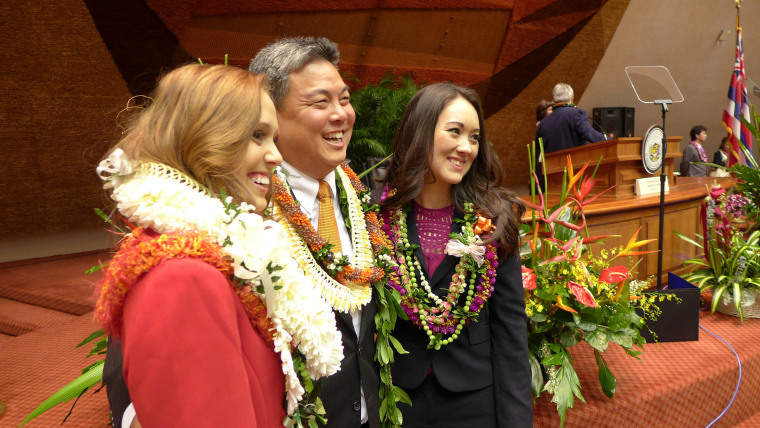 In Hawaii, where Democrats represent the vast majority of voters, Fukumoto Chang is more of an ideological minority. Despite all of Trump's rhetoric, she likes to remind people of the good the Republican party is historically known for, like the ending of slavery.
RELATED: In Hawaii Republican Caucus, a Fight for the GOP's Future
But going into Tuesday, she said she fears Trump will get the delegates in Ohio and Florida and grow closer to wrapping up the nomination.
She said, based on Trump's views, unity may be difficult.
"If he is our nominee, it's one election cycle and there should be room to disagree," Fukumoto Chang said. "Those of us who are concerned with the direction of the party will have to be a little louder. But I've voted for Democrats before, it's not out of the question."
Follow NBC Asian America on Facebook, Twitter, Instagram, and Tumblr.